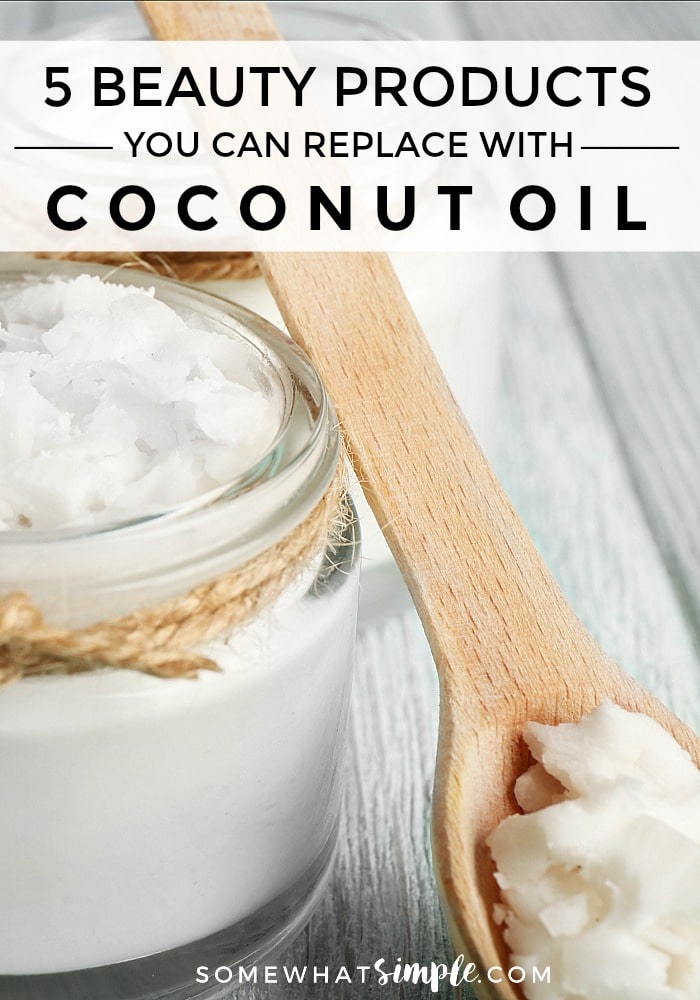 Toss the expensive beauty products and bring in the coconut oil! Use it in your hair, on your face, for shaving and more!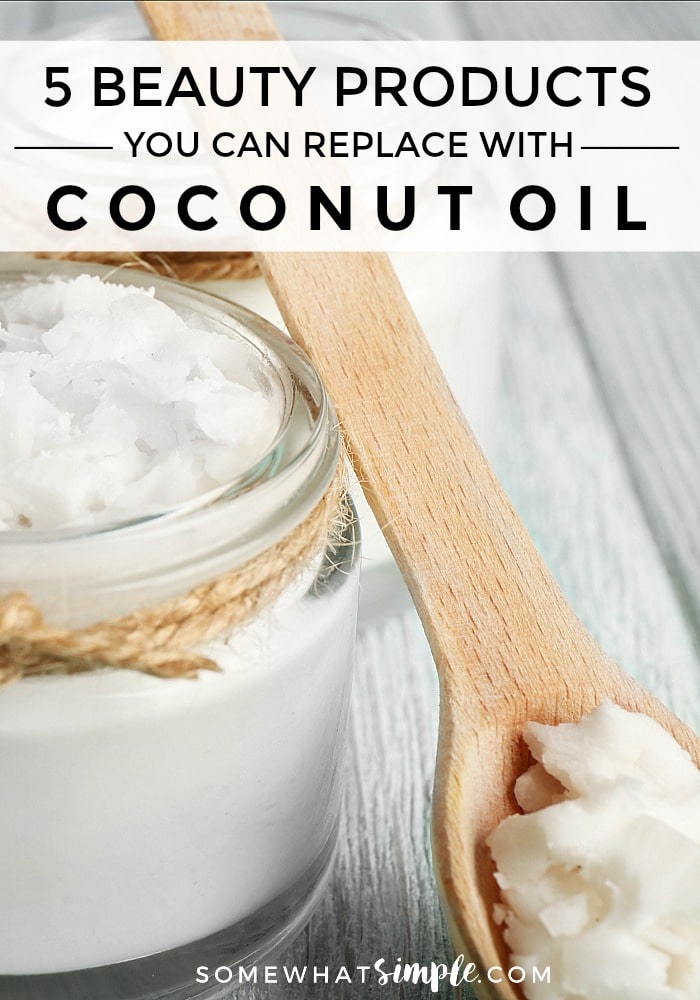 Because coconut oil is naturally antibacterial, anti-fungal, and amazingly moisturizing….it's no surprise that people (smart ones) are running to it for their skin. However, I'm sure the beauty industry would prefer you not know about the benefits, because once you do….you might be throwing out some of your much-more-expensive beauty products.
It seems common sense, but we might also add that if you have an allergy to coconut, these beauty hacks are sadly not for you! If you don't, here are my top 5 favorite beauty products that can be replaced with coconut oil!
Coconut Oil Uses
Coconut Oil for Face
One of my favorite beauty product replacements has been coconut oil for face wash. It is an amazing facial cleanser (it even removes mascara). Now I just keep some in a little container by my bathroom sink, and use nothing but the oil and a microfiber cloth to wash my face every night.
Coconut Oil for Skin
I was hesitant to try this oil as a moisturizer because I have oily skin and I was worried that adding oil to my face would make the problem worse. I was surprised to find out that coconut oil contributes to natural oil balance on the skin…..which means it's even great for oily skin types! Just use it at night so that there's not oil sitting on your face when you do your makeup in the morning.
Note: I have seen claims that it is also awesome as a lip balm. I have tried it several times and just don't feel like it penetrates the layers of the lips. So while I'm obsessed with it for the face, I wouldn't recommend it for the lips. Stick with your favorite lip balm 🙂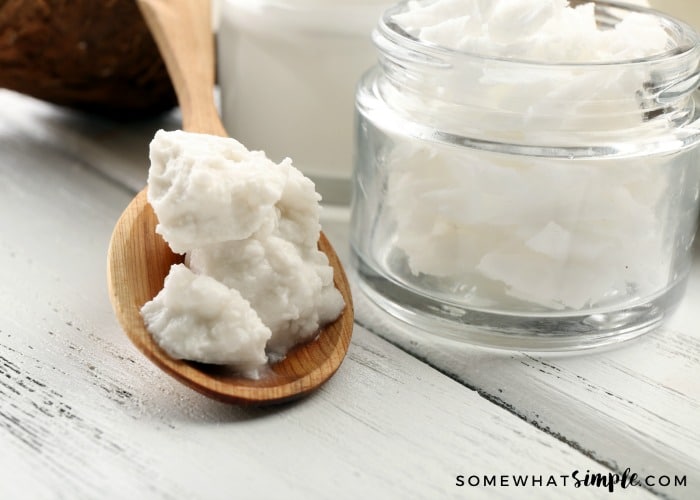 Shaving with Coconut Oil
Shaving was always a problem for me because I hated using shaving cream. It seemed to always make my legs cold, which result in goose bumps, which then resulted in RAZOR BURN! Glorious was the day that I developed an oil shave scrub recipe. It does wonders for shaving! Goodbye razor burn, hello soft beautiful skin. I've never turned back.
Coconut Oil for Hair
Remember that jar of oil I keep by my bathroom sink for face wash? That same jar also works awesome at taming fly aways in the hair! Apply a small amount to your fingers, rub it together, and gently go over any troublesome areas. Just avoid the scalp unless you're going for the greasy look!
Coconut Oil on Sunburn
I love applying coconut oil after a day at the pool or beach! Because of the natural skin care properties that exist in it, and also because it's free of chemicals, coconut oil is the first thing I run for. It also contains Vitamin E, which is great for skin tissue growth and repair. I also like to apply it before I go out into the sun because it keeps my skin moisturized and prevents me from getting sunburned for a longer amount of time.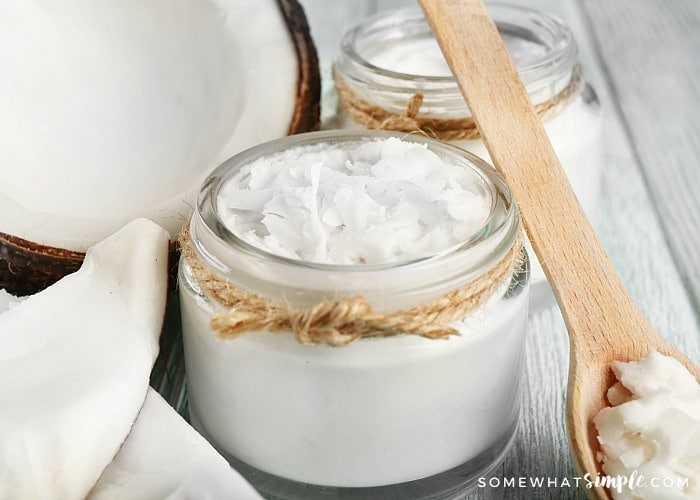 As you can see, there are many benefits of coconut oil!
Here are some other favorite ways to use it –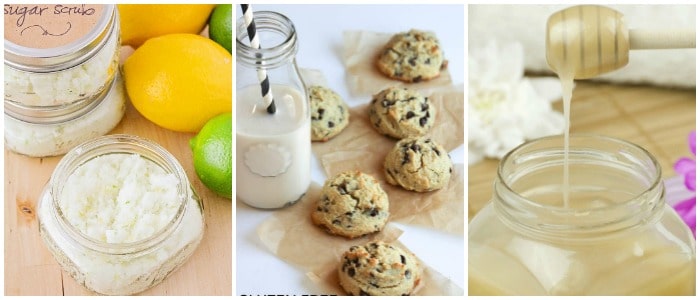 Coconut Face Scrub || Gluten Free Chocolate Chip Cookies|| Face Mask