Ditch the junk mail, remotes and piles of magazines and get ready for a complete coffee table makeover! Here are 5 coffee table decor ideas that will set a beautiful stage for your entire living room!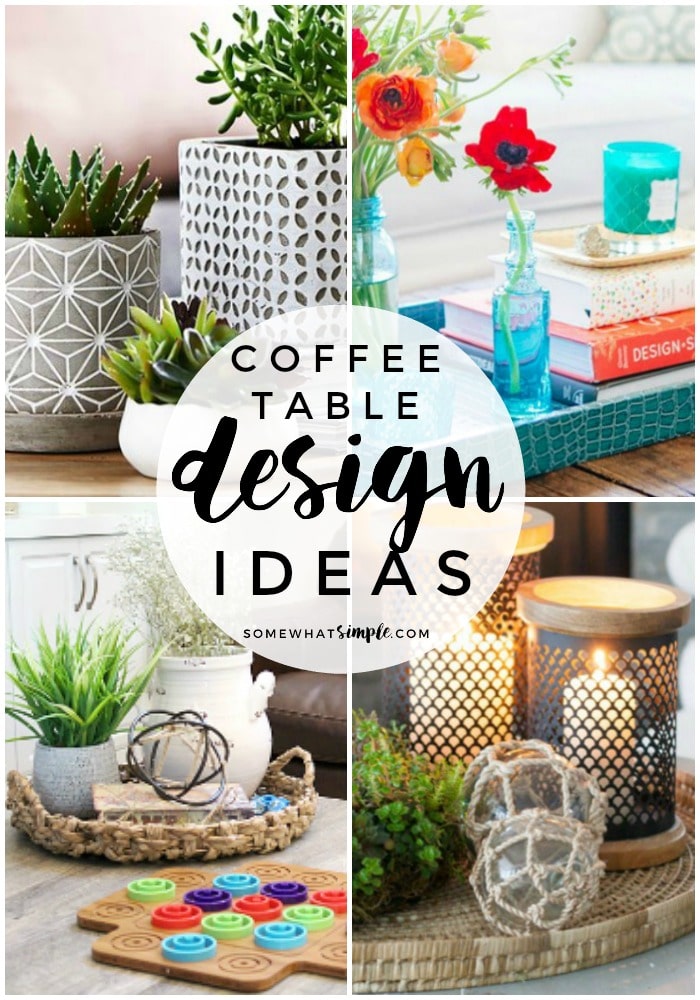 I don't know about you, but I don't live in a home that is magazine-photo worthy all the time. I have 5 kids, so those picture-perfect vignettes don't always work for me. My family room is the most used space in my home, and my coffee table sees a lot of use! Because of this, I chose to style my family room with things that are as useful as they are beautiful!
Here are 5 tips on giving your coffee table a decorated look that is both practical, beautiful and clutter free!
Coffee Table Decor Ideas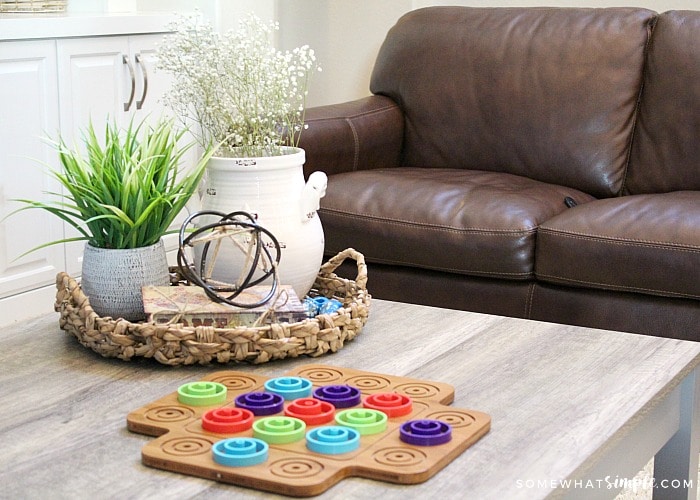 1. Fashion and function.
We LOVE games and often spend our evenings playing together. I like to keep our favorite games at arms reach so the set up and clean up is a breeze!
If your favorite deck of cards or your favorite board game isn't very pretty, consider adding the pieces to a pretty basket or decorative box.
Same thing goes with alllllllll your remotes. Keep them hidden but easily accessible, in a basket or side table drawer.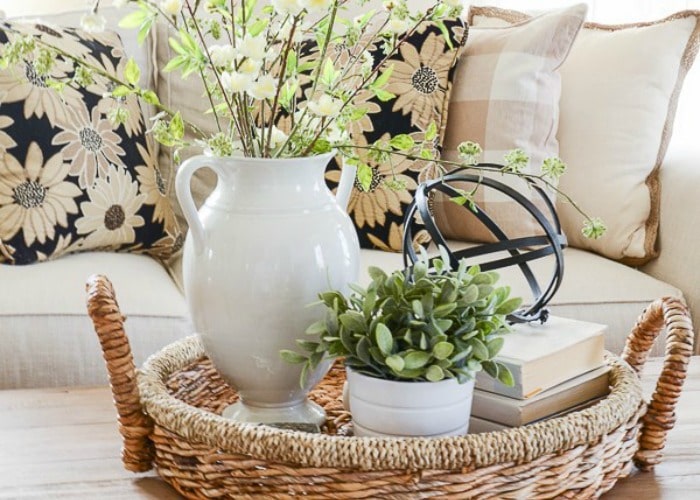 2. Keep it simple.
When it comes to knick knacks on your coffee table, less in more! Depending on the size of your table, stick to using 3-6 accessories, and don't try to fill the entire surface with "stuff". Stick with objects that you love and/or objects that tell a story and you really won't need much more than that!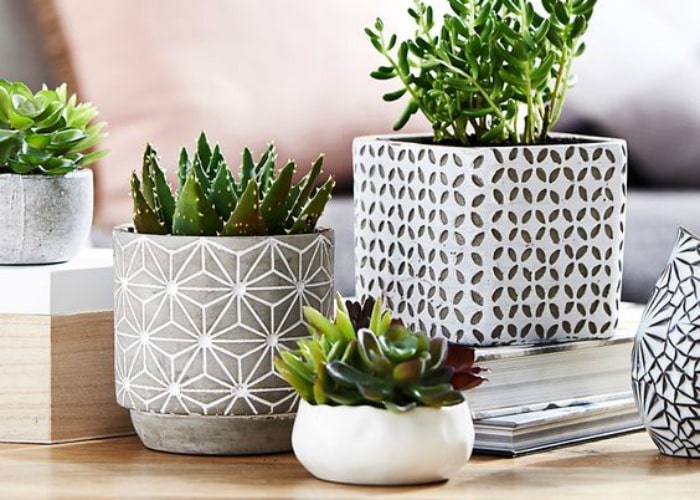 3. Size matters.
Use accessories with varying heights and shapes to add dimension. The last thing you want is all flat decor, or groupings that are so similar in size that they look more like clutter!
Low trays and baskets are simple design elements that add dimension to your table. Plus, they are a great way to group accessories.
Books can be stacked vertically or in a pile and will give your coffee table some height.
I like to keep everything low overall so as not to block the TV or be a distraction to conversations.

(via Handmade Mood)
4. Color Coordinate
Pops of colors are fun, but make sure your coffee table decor doesn't clash with the rest of your space.
Find 2-3 colors you love, including neutrals.
Floral arrangements, tree branches from your yard or some succulents add color and life to the room without being too overbearing.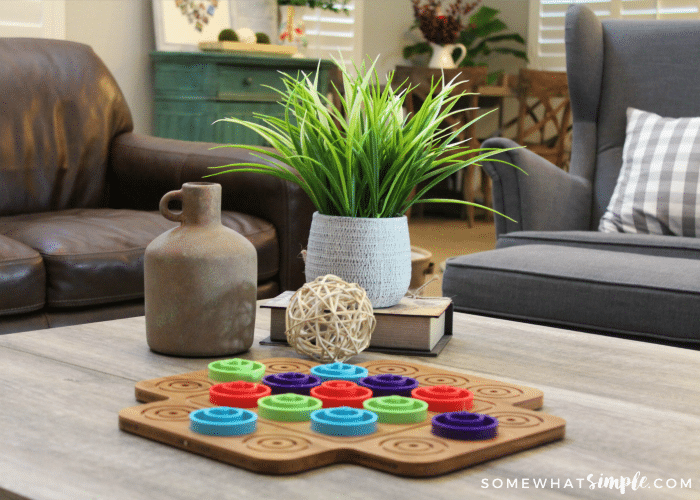 5. Add Texture.
When it comes to adding texture, one thing to keep in mind is that opposites usually attract!
Metal usually plays well with wood or glass, just as a sphere compliments objects with straight edges.
Concrete planters are super trendy right now and are a great way to add interesting texture.
Bringing nature inside also brings in natural shapes and curves.

Now that you know the basics for decorating your coffee table, it's time to get busy creating that beautiful centerpiece of your living room! Play around with different accessories until you find a grouping that you love! Change up the colors to match the holiday and seasons. Change adds variety and keeps your eyes from getting bored!
Good luck!