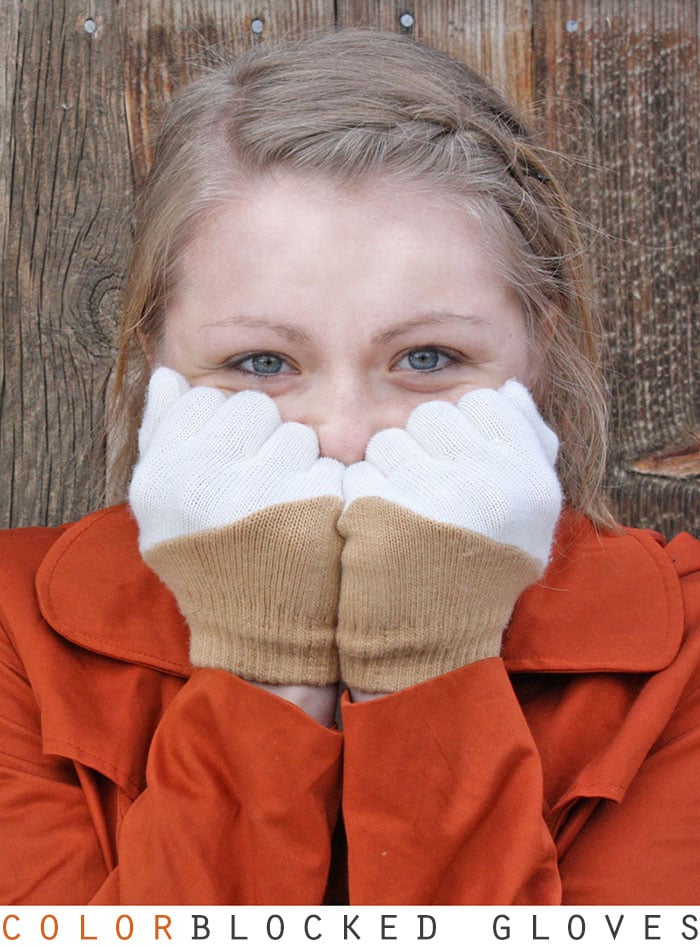 With falling leaves come falling temperatures. Stepping outside is beautiful and crisp this time of year, but it can also be a bit nippy. Glove season has officially arrived, and I'm excited to share my color-blocked glove tutorial with you (see the original post here).
MATERIALS NEEDED:
Two sets of knit gloves. I got mine 2 for $1.50
Matching thread
INSTRUCTIONS:

1. Cut both sets of gloves at the same angle.
2. Swap out the different colors to make color-blocked sets (you'll be able to make two sets of gloves this way)
3. Pin with right sides together.
4. Sew together with a lengthened stitch, being careful not to stretch the gloves as you go.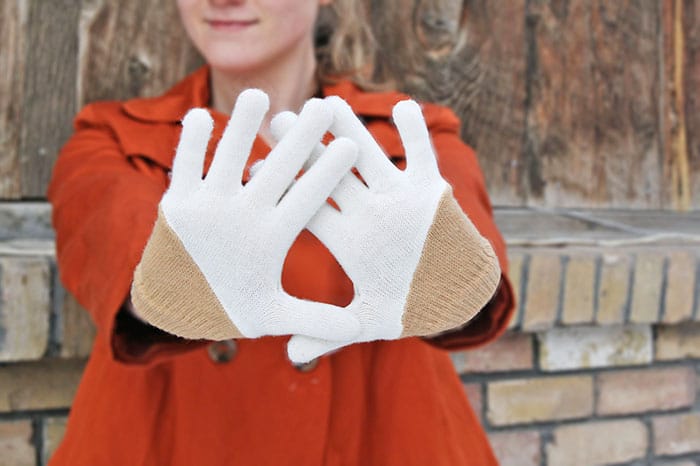 Isn't it great when you can make something that looks "designed" for less than two dollars?!
more yellow spool:
shop // blog // rss // bloglovin' // facebook // pinterest