Simple cookie design tips, techniques and tools to help you make your cookies fabulous!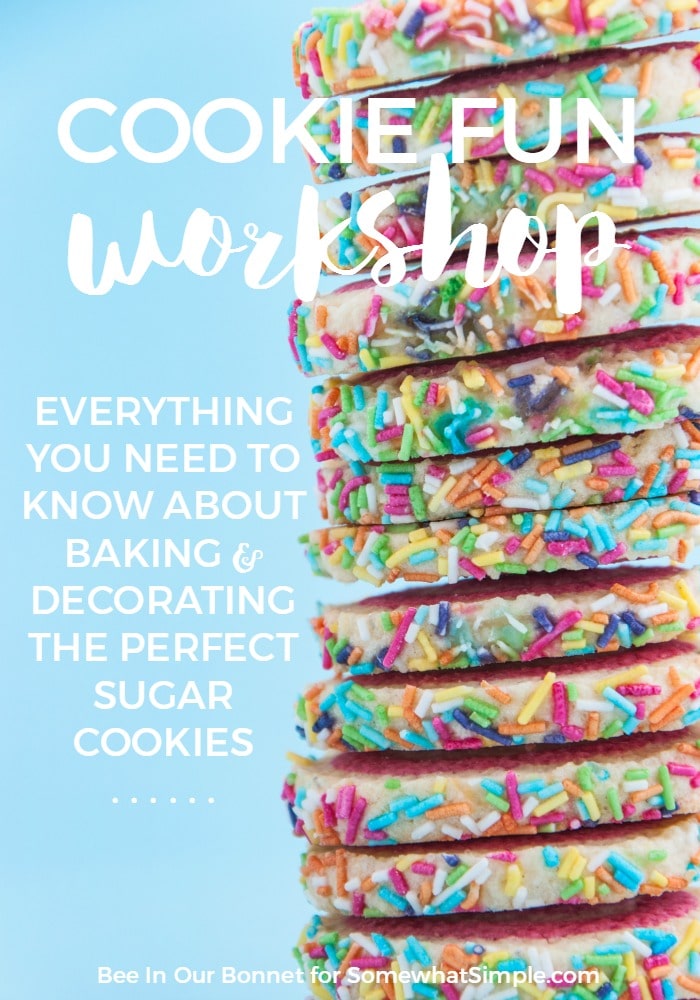 Last week we shared some royal icing tips to help get you started, so if you've got all that down, you're ready for more, right? Let's dive in!
*Amazon affiliate links are included in this post for your shopping convenience.
Cookie Design Tips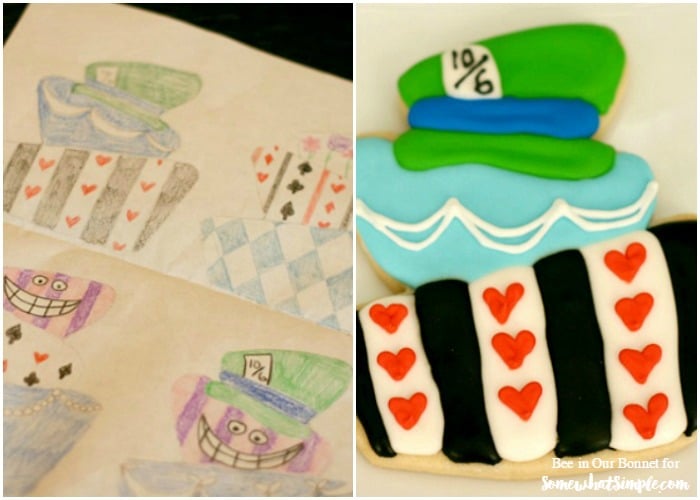 Planning your Cookie:
When attempting to decorate a more complicated cookie, or if you have to make a lot of cookies that look the same, it is a good idea to sketch it out and have a plan. Remember, you'll be decorating these with an icing decorating tip, so keep that in mind as you plan it out.
This is an example of the sketches I came up with for some "Alice in Wonderland" cookies. I traced the actual cookie cutter (called the Topsy Turvy Cake) onto paper a few times and then chose what I thought would look best!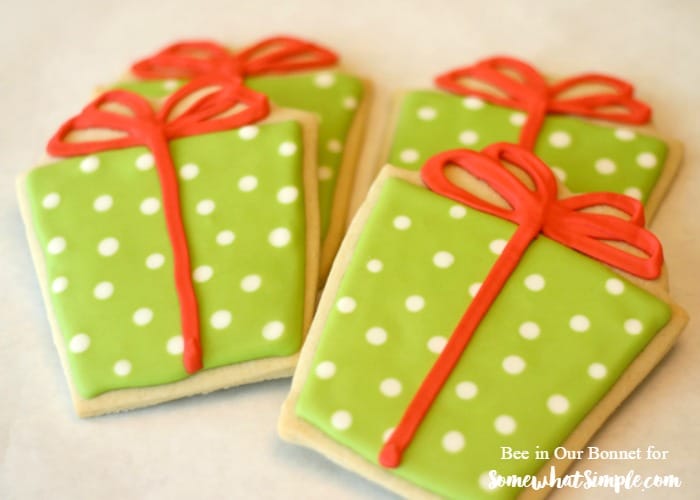 Raised vs. Flat Frosting:
If you want your cookie to be totally flat, it is all about timing. If you decorate right away, your frosting will meld into your base layer and you will have a smooth frosting. If you want your frosting to sit on top of your base layer, you have to wait until it is dry. Not the entire 8-10 hours, but at least a few hours before you start a new layer. In these present cookies, the polka dots were done right away and then I let them dry. After a few hours, I did the bows.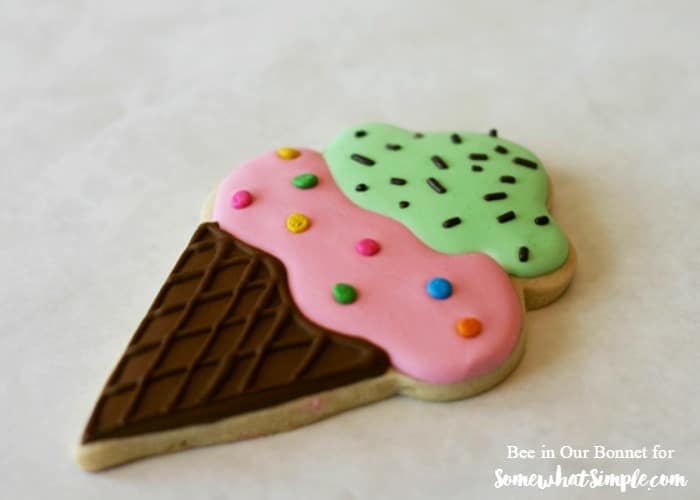 Sprinkles, Sugars and Candies:
Adding sprinkles can make a cookie way cuter and save you time piping out some polka dots or decorations. In the ice cream cookie photo, I made mint chip by using chocolate jimmies and I made bubblegum ice cream by using chocolate coated candies.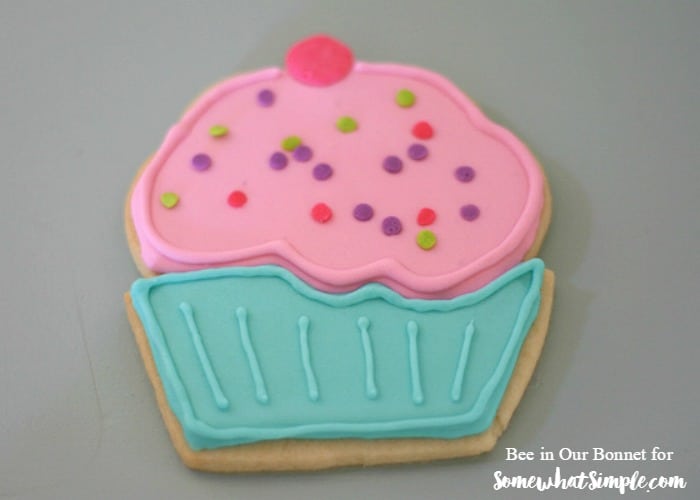 These cupcakes were plain jane until I got out the sprinkles!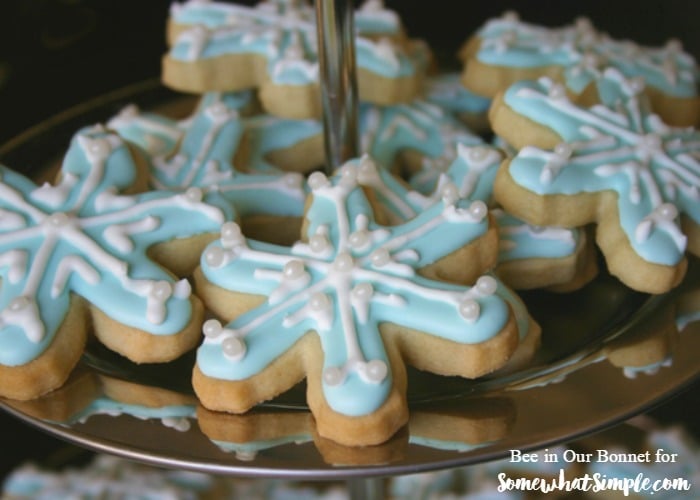 Sugar pearls really jazzed up these snowflake cookies. They make them look a little more "specialty."
Now in order to make these sprinkles and candies stick, they need to be applied right away (wet). But keep in mind, if you are doing a sanding sugar, or something you pour on, you need to let the part you don't want to get decorated dry 8-10 hrs. Then you need to come back with wet frosting and pour the sugar on. This way it will stick exactly where you want it.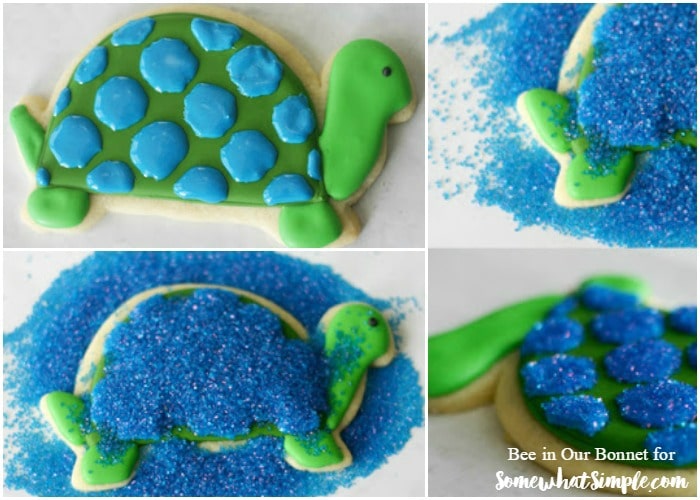 Disco Dust:
Here's a tip for disco dust, which I learned the hard way. You need to wait a full 24 hours for your base layer to dry. After about 10 hours, it looked dry and felt dry, so I sprinkled my disco dust. It was a crazy mess! But when I waited a full day, it brushed off fine. You need to pipe your wet frosting and pour the disco dust on like sanding sugar, then it sit for several minutes, then shake it off. All of the fine glitter won't come off, so you need to use a clean, dry paint brush to brush it off the areas you don't want it.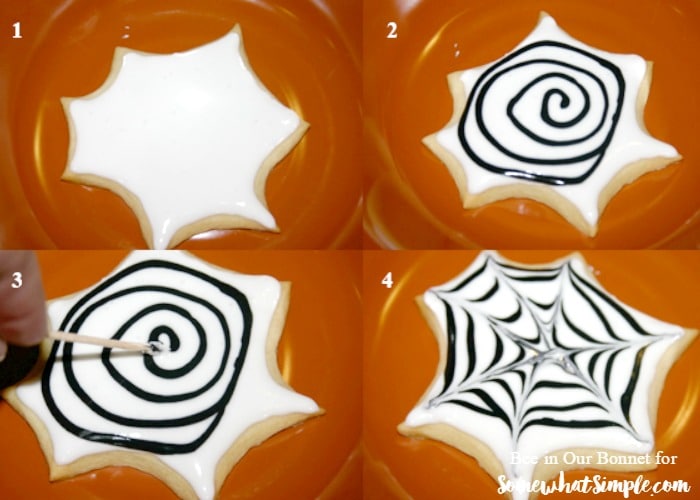 Marbling:
Marbling is a technique that I used to make these spider web cookies. You can simply frost your cookie and while it's still wet, you drag a toothpick through your icing. It will heal itself and become flat if you do it right away. You can make some wonderful swirls and designs this way. You can turn polka dots into hearts by simply dragging a toothpick through them. So grab your toothpick and experiment away!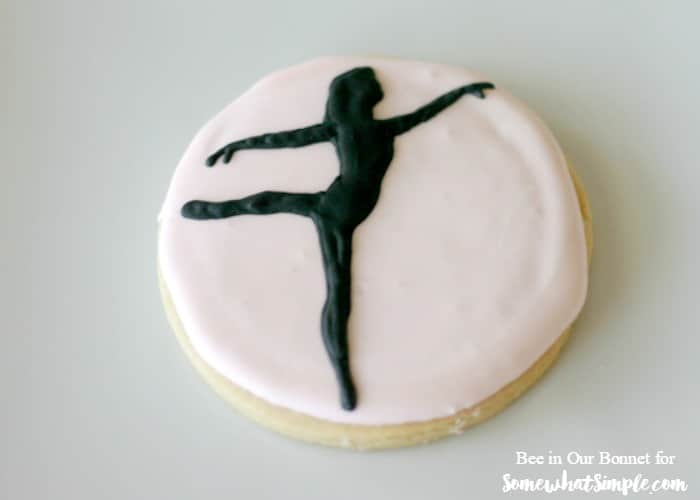 Using a Projector:
My favorite cookie tool is my Kopykake Projector. I can print out any design on paper and put it into my projector. It shines right onto my cookie as a guide as I frost. It's tracing at it's very best! With this tool and a steady hand, anyone can have precise frosting. It's an investment, but I have loved using it to make exact designs or fonts that I want. I made this ballet logo on a cookie for my girls' dance director. There is no way I could've gotten it perfectly right without my kopykake.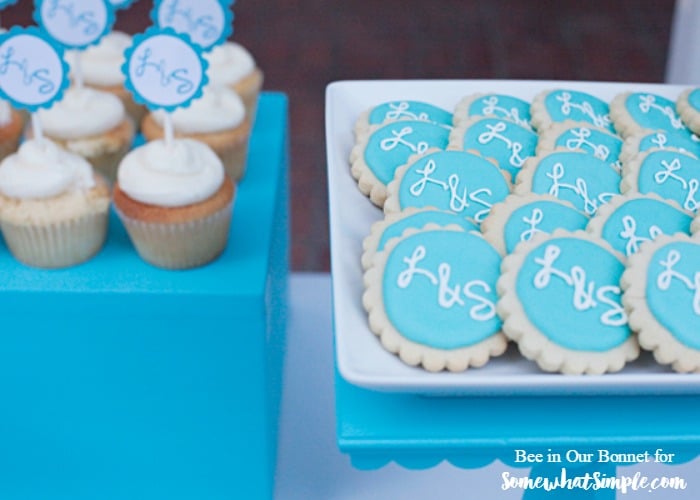 And again, I did some coordinating at my brother's wedding. We made a little logo and put the same thing on the cupcake toppers and cookies. I would drive myself crazy if I tried to make this many cookies look the same. But it was simple with my projector. It takes some of the OCD stress off my brain!
The possibilities with royal icing are endless and so fun!!
. . . . .
ABOUT THE AUTHOR: Ashleigh is a creative mom of three and the blogger from Bee in Our Bonnet. Ashleigh spent a few years blogging on Somewhat Simple as our Baking Contributor.