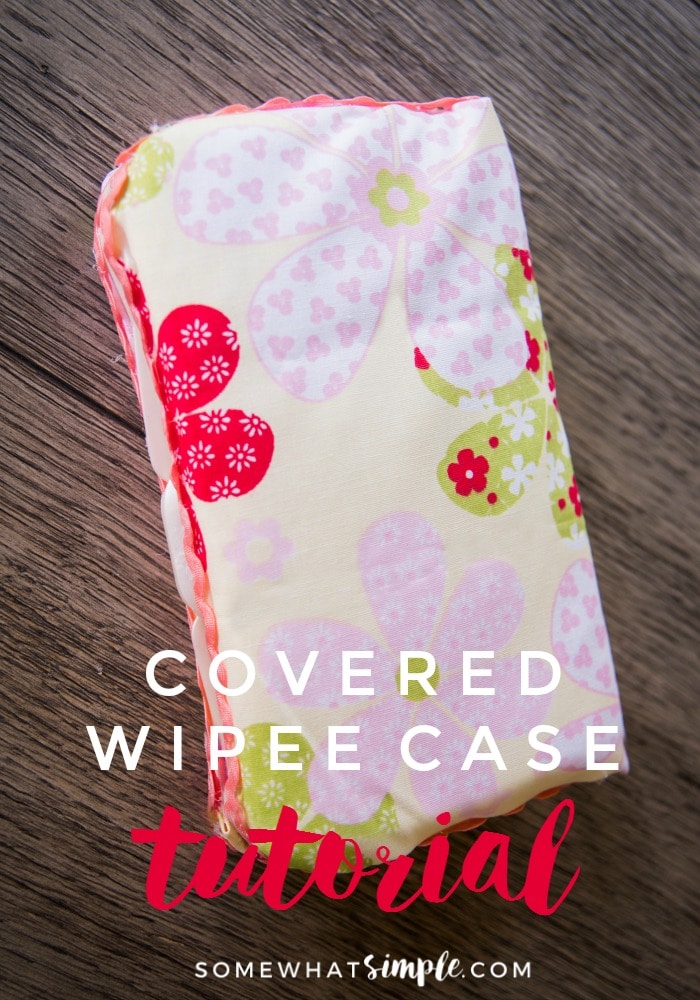 Some of you have asked, so here it is- directions on how to make a No Sew Covered Wipee Case!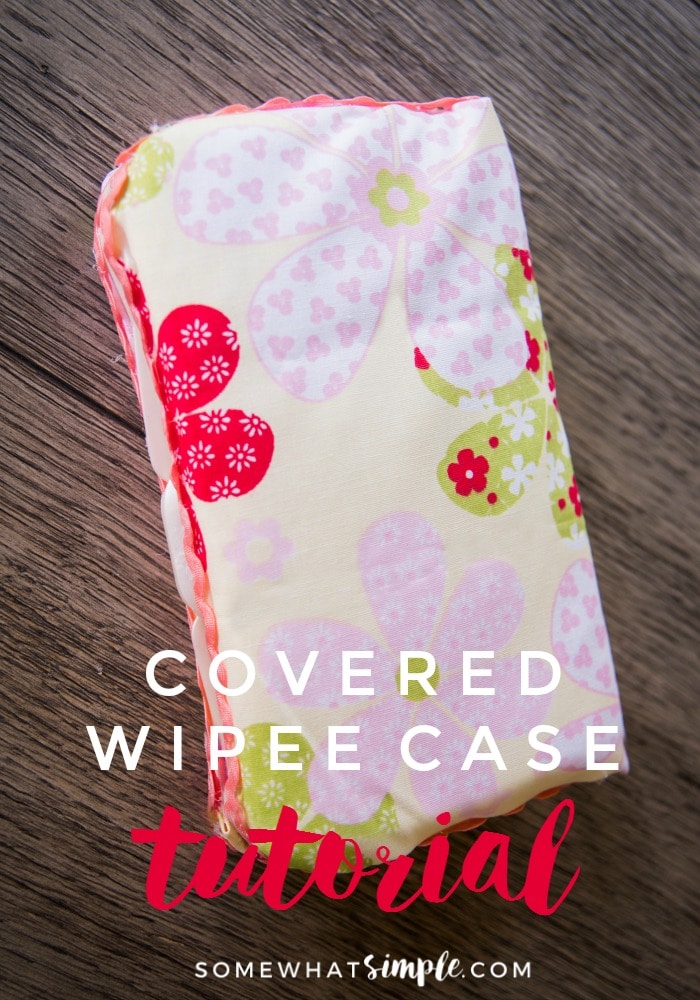 One way to personalize a baby shower gift is by making these cute covered wipee cases. They are super simple to make, and also very affordable! Here is the tutorial –
Covered Wipee Case
MATERIALS –
travel-size wipee case (I found mine for $.99 @ Target with the travel size shampoos.)
batting
fabric
scissors
hot glue gun
decorative trim or ribbon
pencil or fabric marker
DIRECTIONS –
Place wipee case on top of batting and trace the top part of case and cut out. (Some people cut a piece of batting for the bottom too, which makes it extra cushy. I have done both and prefer only having batting on the top, but that's just me and this is my tutorial!)
Glue the batting in place on top of the diaper case.
Cut out a piece of fabric that is big enough to wrap around the wipee case. You'll want it to be about a 1/2″ bigger on all sides to compensate for the sides and batting.
Glue the fabric to the front rim, then pull it tightly over the batting and onto the back side.
Glue the fabric on the bottom edge to secure it.
Next, glue both the sides. I glue the sides first and then glue the corners last. Remember, the decorative trim will hide a lot. Be careful not to use too much glue as it will seep over the edge and glue the case shut. (Yes, I have done this!)
Cut off excess fabric that hangs over. Again, no perfect lines needed as the trim will cover it.
Start gluing the trim around the case on the top half, then do the same with the bottom edge of the case.
Just add wipes and you're done!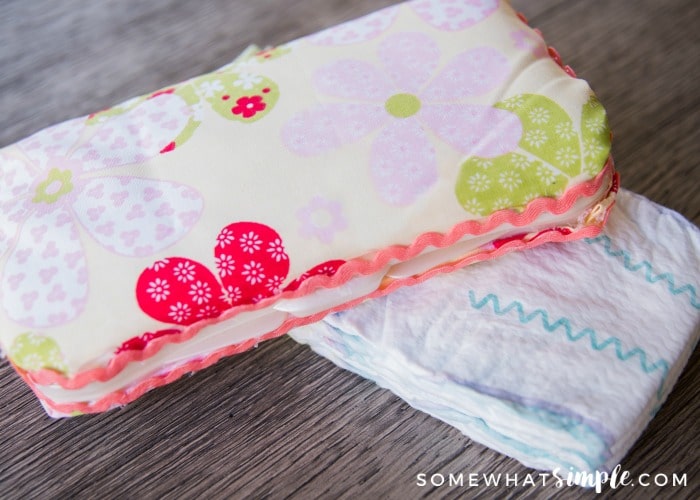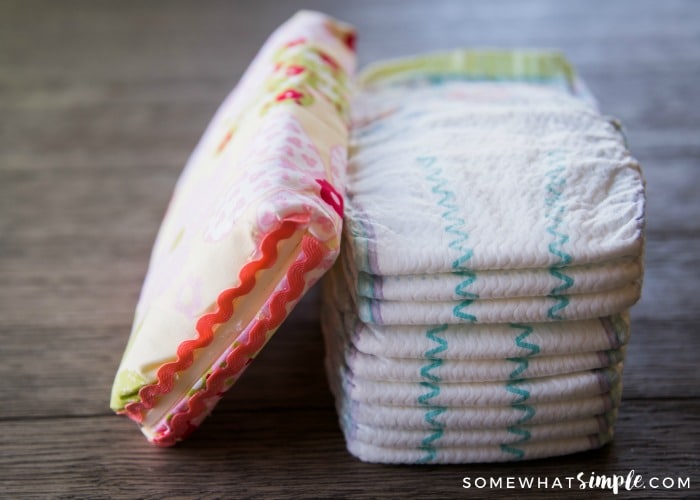 This post originally published on Somewhat Simple in July 2009.
Here are a few more simple upcycled and decor projects you might enjoy: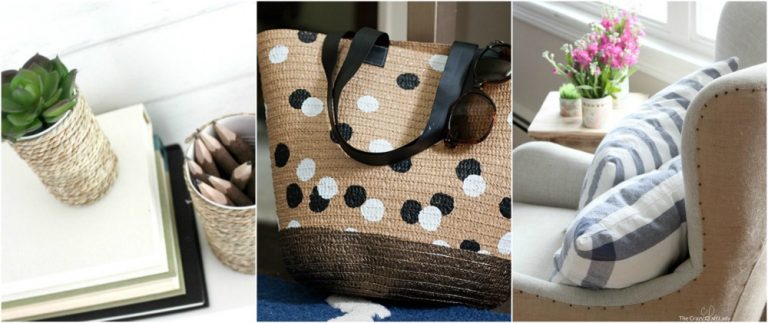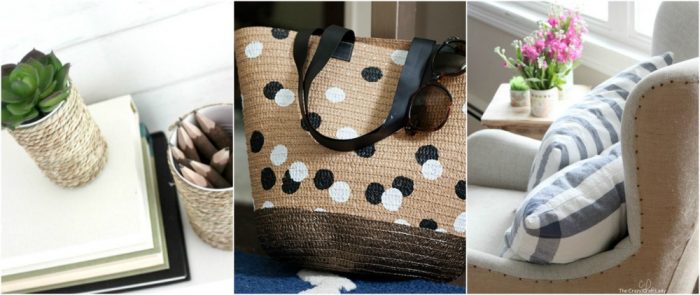 Tin Can Craft with Rope // Straw Tote Upcycle // Pillow Covers from Dish Towels