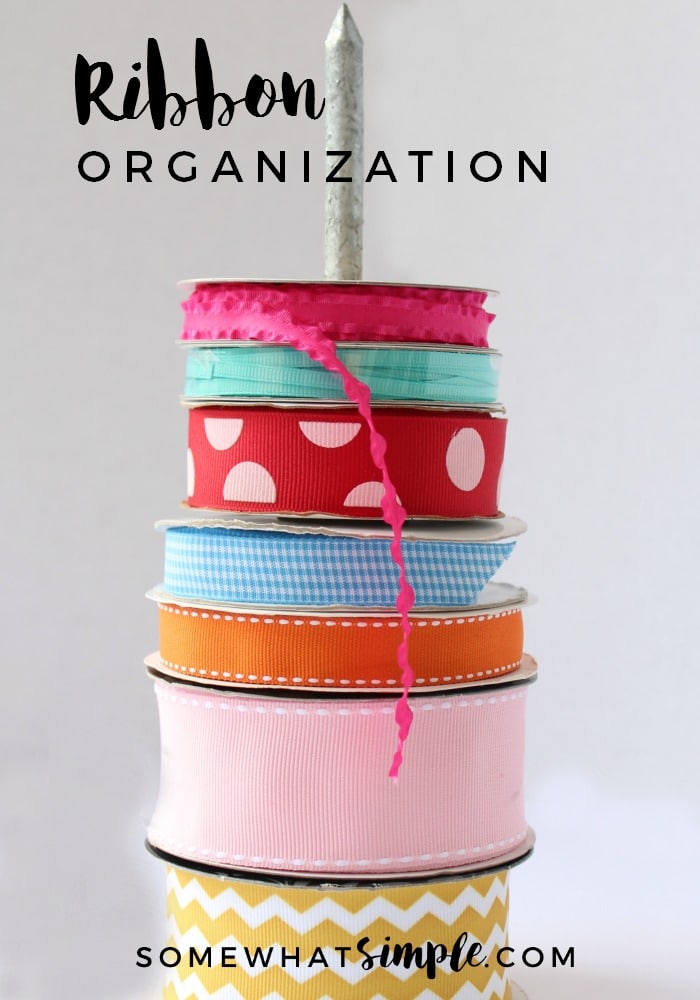 If you struggle with ribbon organization like I do, this idea is for you! Organize your ribbon with a few items from the hardware store!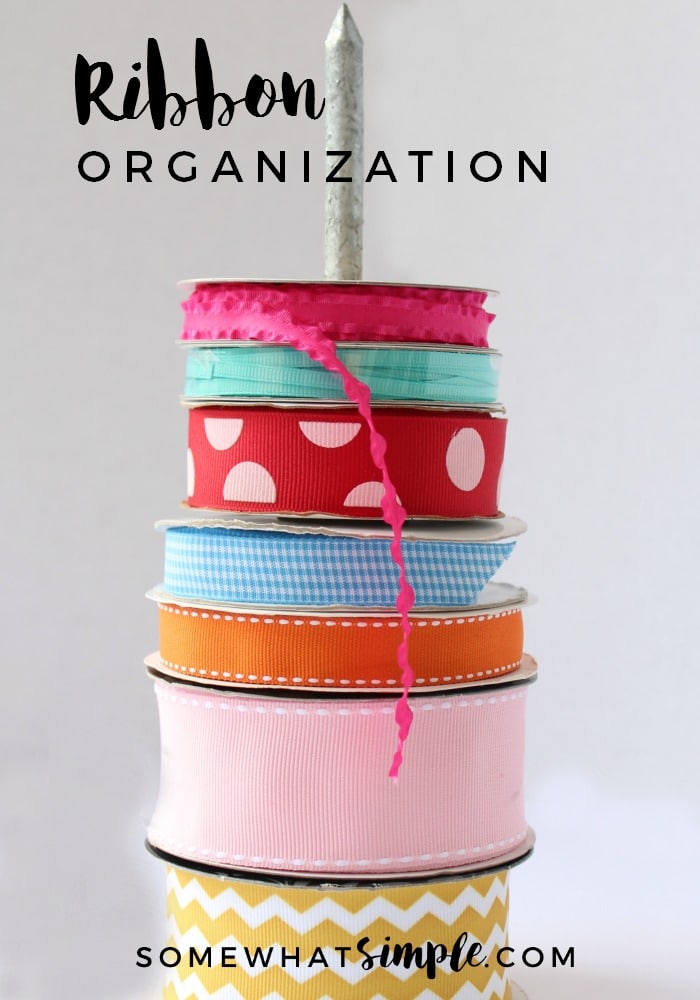 A few weeks ago I was browsing the hardware section at Lowes and I came across these GIANT nails: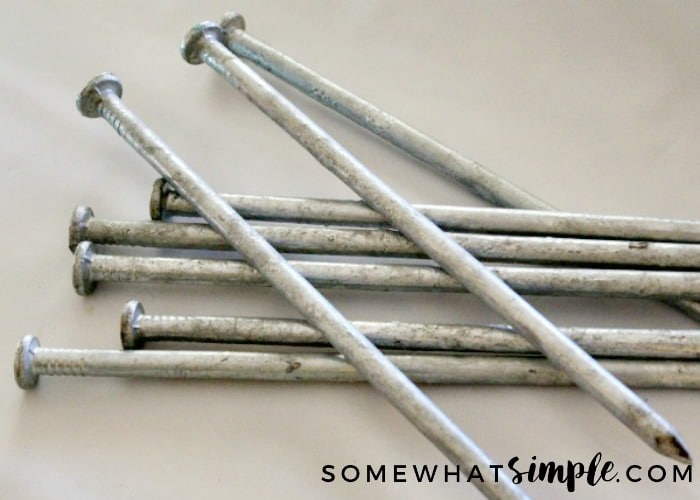 They are about 8 inches long and they were only 59 cents each. I don't even know what they are used for in the real world, but in my creative world, I had just the right project for them: Ribbon Organization!
I'm always looking to better organize my stacks of ribbon. I used to have all my spools on a few long wood dowels, but this always made a big mess when I needed access to the one in the middle. Most recently I had them in stacks organized by color on my ribbon shelf. That allowed easy access, but the stacks are constantly falling over! (And that makes a big mess too!)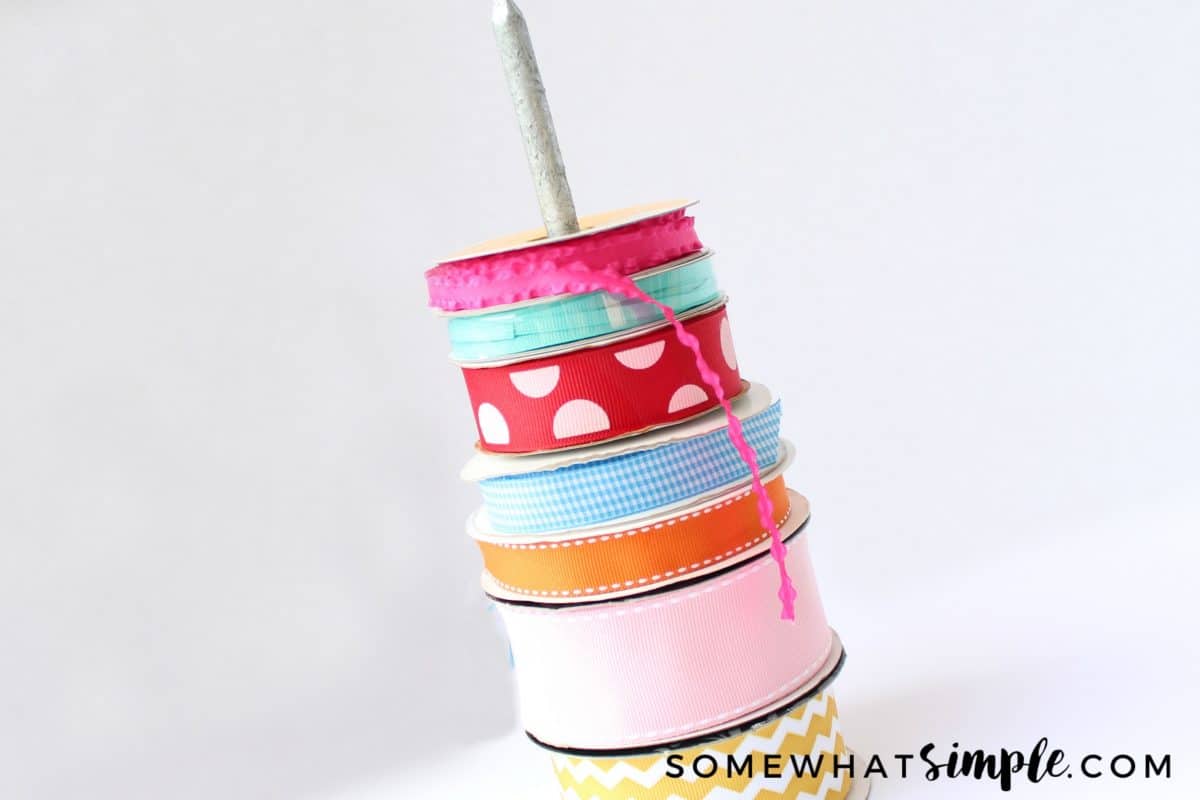 Mission: Ribbon Organization
This new system keeps my ribbon in manageable stacks that don't fall over. The nails stand up on their own and they make my ribbon easy to see, easy to use, and easy to keep organized. I am super happy with the results!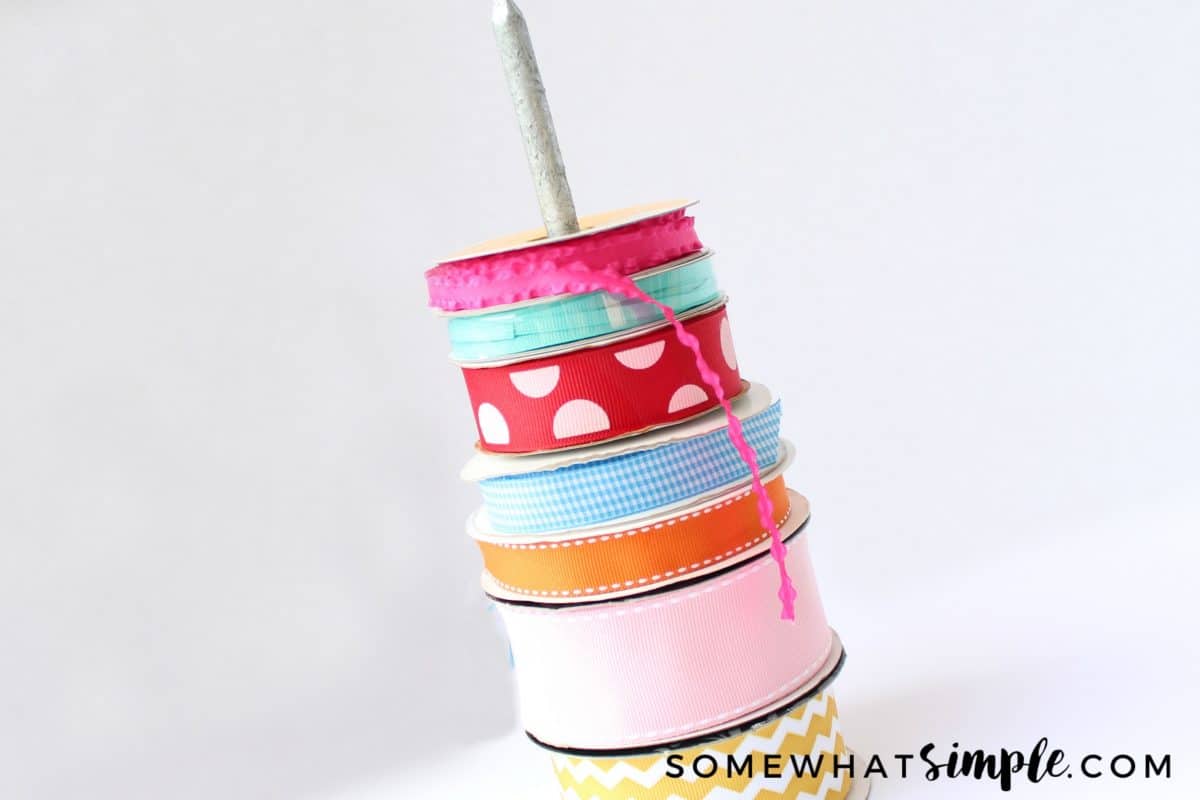 What do you think???
This post originally published in January 2014.