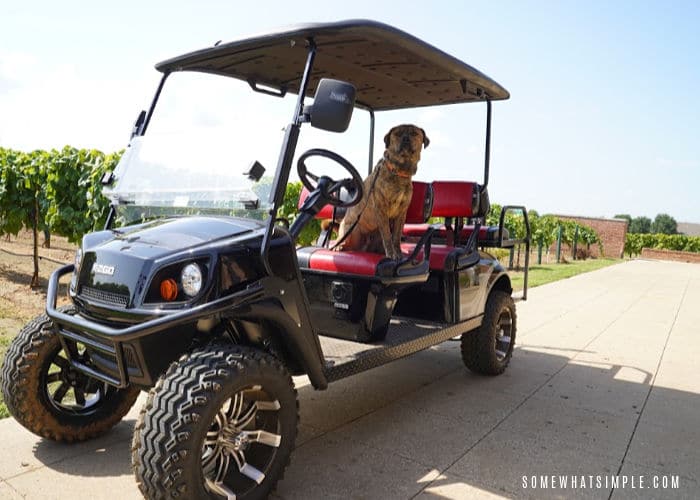 If you've been following me on Instagram, you might remember seeing the little trip Rob and I made a couple months ago to Dallas, Texas. I shared just a peek at some of the activities we got to be a part of, and then I got a lot of comments asking what we were doing and why we were driving golf carts in a vineyard!
It's time to let the cat out of the bag….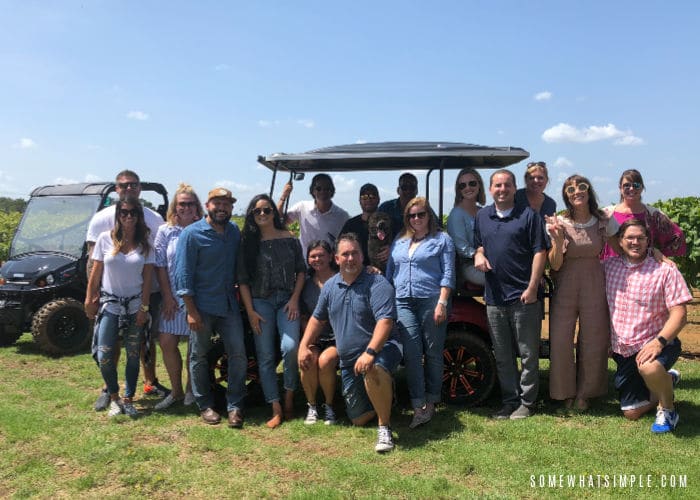 Beyond Fun in Dallas, Texas
We spent 2 days in Texas for a very fun partnership. For the next full year, we will be working with EZ-GO to show how our family uses their vehicle in our every day life. We don't golf, and we don't spend a lot of time at National Parks (although how fun to take your EZ-GO on vacation!) but we do live in a neighborhood where owning an EZ-GO definitely has it's fun benefits!
As part of this partnership, we spent 2 days learning more about the EZ-GO brand and their products, and now we get to use an EZ-GO vehicle for an entire year!
You guys.
We've only had our vehicle for a few weeks and we are having the best time ever! We got the EXPRESS L6 ELECTRIC, so it's nice and comfy for our big family. I use it to drive my 5 year old to gymnastics (she goes to a gym right in our neighborhood). I use it to take my kids to the further away park (because the one by our house is "boring"…according to my 7 year old.) We use it to take our family on Sunday drives around the neighborhood. AND we have big plans for it this holiday season… stay tuned for details!!!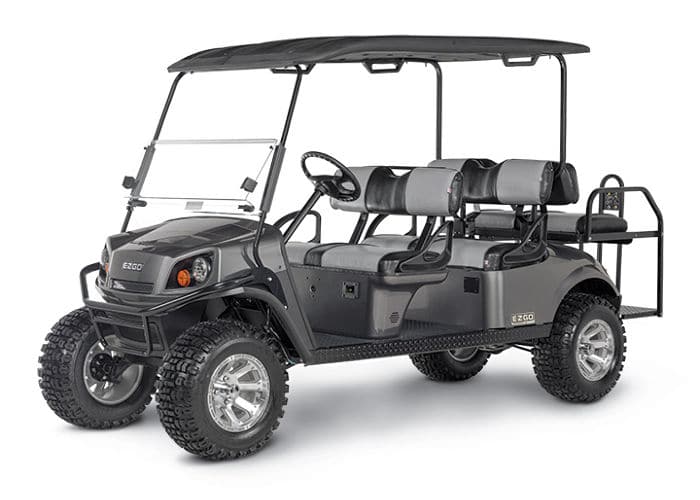 I have to say how impressed I am with the EZ-GO brand. They definitely make vehicles with families in mind – families from all walks of life and families in all different stages of life. They selected a group of bloggers with different hobbies and lifestyles, and I am excited to see how each of us puts our EZ-GO to good use.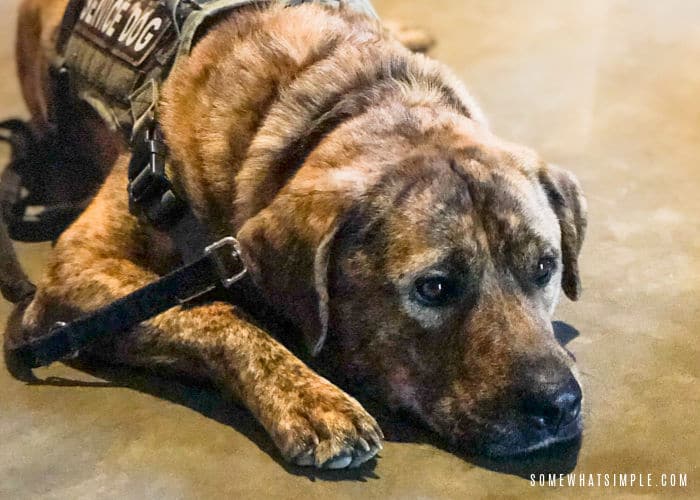 EZ-GO has also partnered with an amazing charity – Semper K9. Semper K9's mission is to enhance the quality of life for injured members of the U.S. Armed Forces and their families by providing them with rescued or donated dogs who are then trained to become assistance dogs, free of charge. We were fortunate to meet with the founders of Semper K9 and I cannot begin to express how kind and caring Chris and Amanda are. They are rescuing dogs and veterans, and their stories of hope and triumph are seriously so inspiring.
Be sure to follow along with us on social media to see what we are up to with our EZ-GO. It's guaranteed to be a good time!
. . . . .
This blog post is in partnership with EZ-GO. EZ-GO has lent us a vehicle to use for a year to compensate us for our time in writing this post. All opinions are 100% our own.