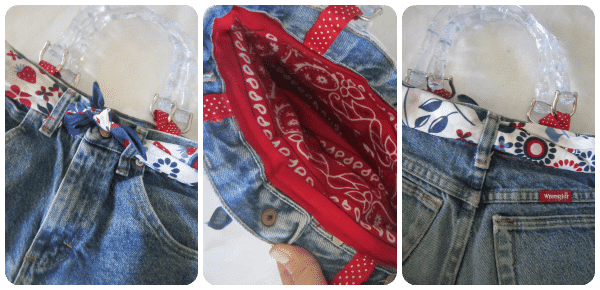 Several weeks ago I went to a really fun purse party. Everyone brought an old purse they no longer used and we traded them "white elephant style." I left the party with a purse made from a pair of jeans, made by my creative friend Lora.
How cute is this?!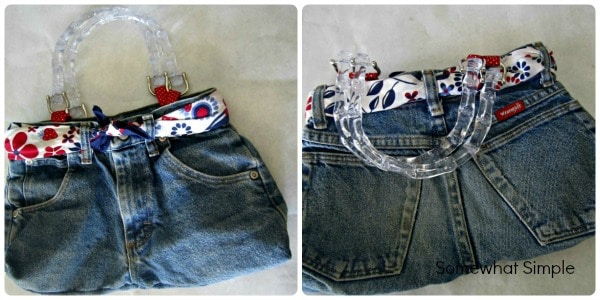 She lined the inside with a red bandanna.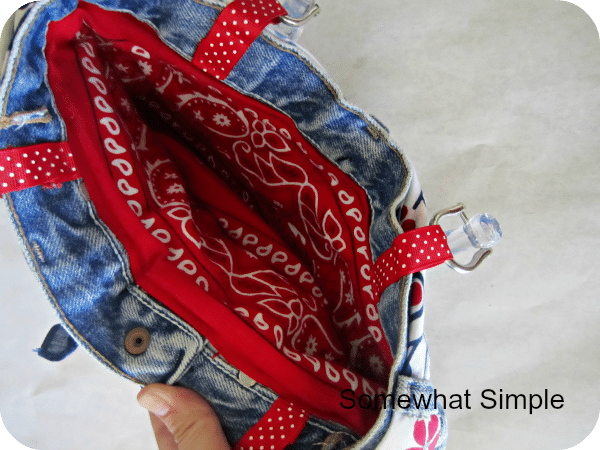 This is Leah first thing in the morning, with sleepy eyes and PJ's on and what is she already playing with?- the denim purse she won't let go of!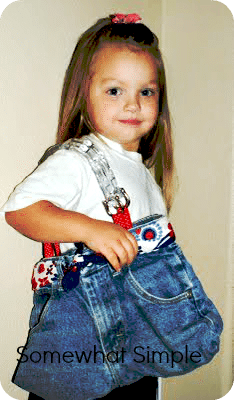 I haven't tried my hand at making them yet, but I did find a tutorial online so that when I am ready to give it a whirl I have step by step instructions:
Make-a-Denim-Purse from wikiHow

Lora says its even easier if you use a little girls denim skirt. (She found some cute and cheap ones at Savers.) Some skirts and pants have cute little stitchings and patches that give the purse built-in character without any extra effort on your part!
Have fun with this one!
This post originally published on Somewhat Simple in August 2009