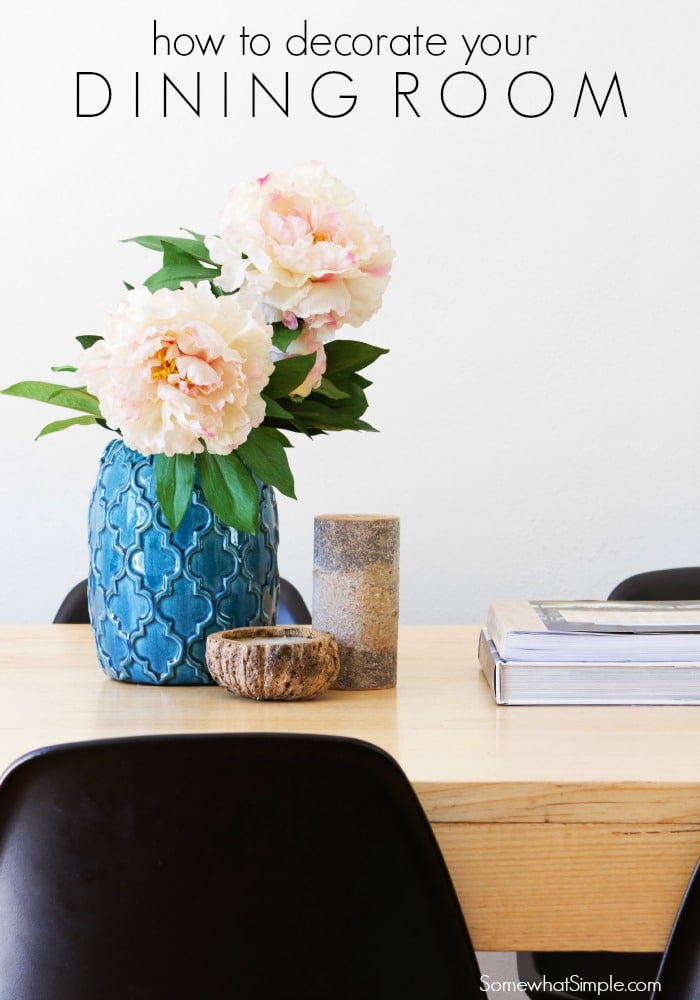 You've never been truly happy with the hand-me-down dinette set from your mother-in-law, so when you saw how simple it was to make a DIY dining room table, you jumped at the opportunity! But when you are enamored by a massive DIY project, it isn't always easy to envision what you'll need to do once the project is complete and how to decorate the rest of the room. Before you can show off your dining room decor to your family and friends, here's what you must consider to create a stylish space:
Chairs
Brand new dining room chairs are worth a significant sum- a full set for your dining room may end up costing much more than your DIY table. Since you have been frugal with your dining room design until now, there is little reason to break the bank for swanky seating.
If you have enough residual energy, you can build chairs from the same materials to match your new table. There are hundreds of free plans for seating around the Web. However, experts agree that chairs don't need to match the table. To save some money, you can also search for used dining room sets from which you can salvage chairs.
Some daring home designers are even opting for entirely mismatched seating: chairs of different styles united to serve the dining room table. When done right, this design choice looks charming and allows you to relocate certain chairs to different rooms when they aren't in use.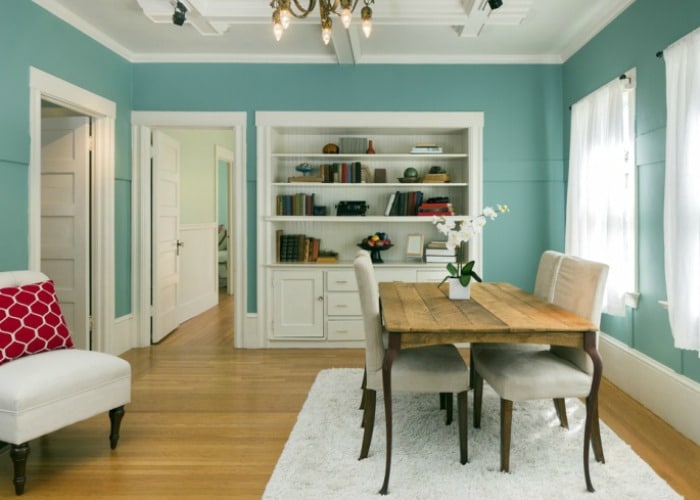 Rugs
No matter what flooring lies in your dining room, you absolutely must buy an area rug to sit underneath your table. Dining room area rugs serve dozens of purposes, from framing the space to muffling the sound to adding unbeatable style. No other furniture in the room can provide such value — besides, perhaps, the table itself.
Still, there are a handful of rules you must follow when you are searching for an appropriate dining room rug. Your rug should be at least two feet (24 inches) longer and wider than the full size of your table to allow the chairs to stay on. However, a rug should never cover the entire width and breadth of a room; a healthy border of flooring, perhaps just wide enough for a buffet or sideboard to sit on, should be visible around the outside of the rug.
When it comes to choosing color and texture, you should look to your current styles and choose the opposite. For example, if your dining room chairs are sleek and hard, you might want to opt for a shag area rug, and if you have chosen neutral colors for the walls and table, you might want a stimulating accent color or exciting pattern to decorate the floor.
Tableware
Though your plates and flatware may not always adorn your new table, you should still strive to find a tableware set that complements your dining room's style. If you have a rustic-looking upcycled palette table, find china and gleaming silver might look out of place, just like paper plates and plastic utensils would be odd on a marble-topped masterpiece.
Most homes have between eight to 12 sets to accommodate any guests that may visit. The most important feature of your dinnerware set is unarguably its color and pattern, which can make your table look more formal or more casual. Classic white tableware usually goes well with all design styles, but it lacks the fun and enthusiasm of brightly colored and patterned plates and bowls.
Décor
Once the essentials are taken care of, you can expend the remainder of your decorating energy on the details. Dining room décor should be simple and uncluttered, as a full, bustling table will provide enough movement and clutter. Hanging and wall lighting is best, as it keeps the floor and surfaces free for use, and most decorative elements should be relegated to shelves and sideboards which play less integral roles in the dining room.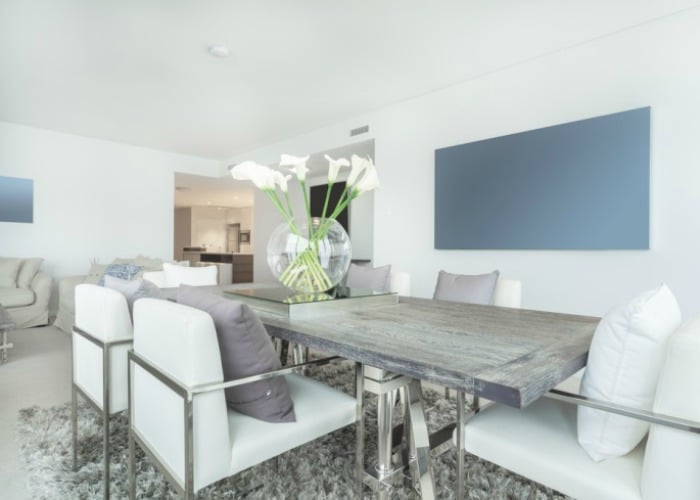 When it comes to what you should use to decorate — that is entirely up to you. Just keep in mind the theme of your table, chairs, rug, and tableware, and you should have a stylish DIY dining room ready for entertaining!
ABOUT THE AUTHOR: Jasmine Howard is a freelance writer who touches on various topics and niches that relate to her everyday life. In addition to writing in her free time she also enjoys traveling and getting to know the world around her while continuing her education. Over the years she has built up many strong relationships within the blogging community and loves sharing her useful tips with others. Email: jasmine (at) businessoutreacher (dot) com