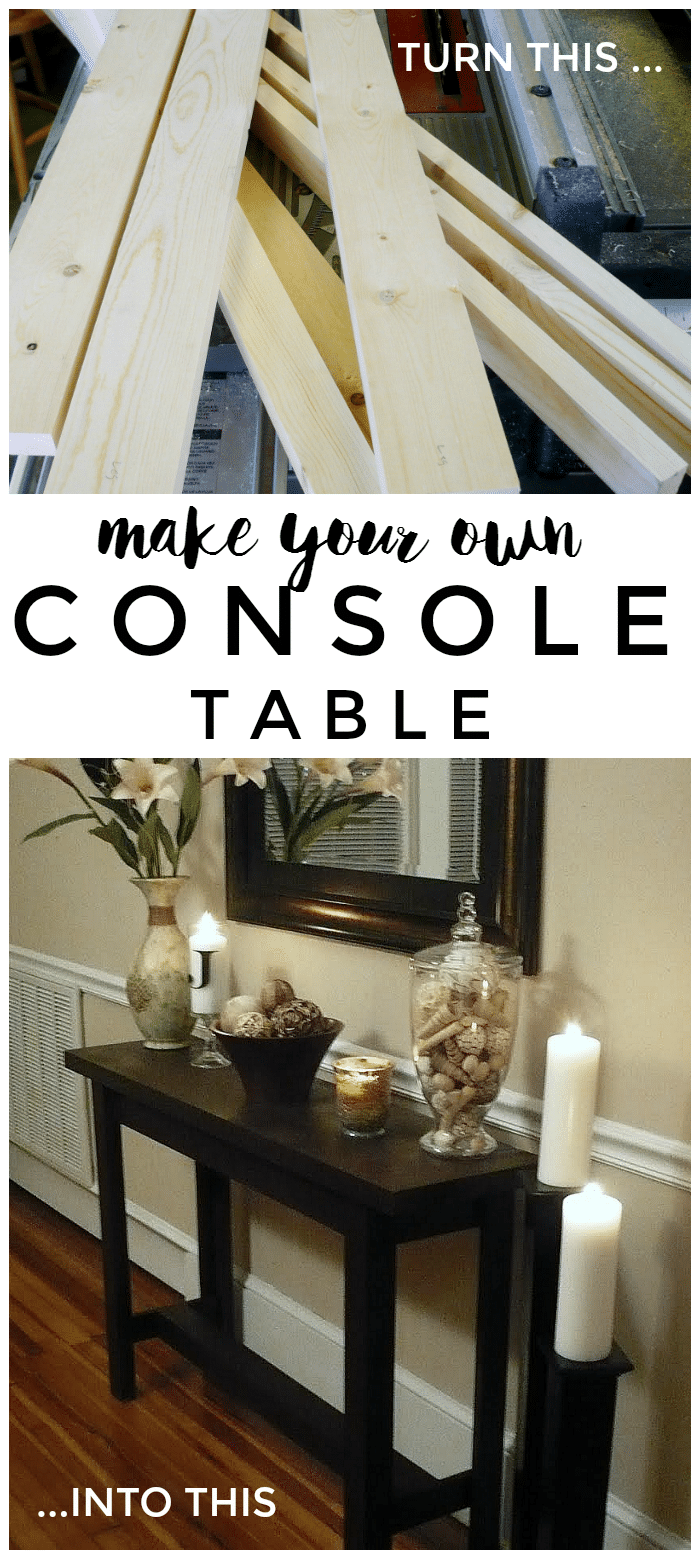 This DIY Console Table Project will show you how to take a $40 pile of wood and turn it into a beautiful piece of furniture in just about 4 hours!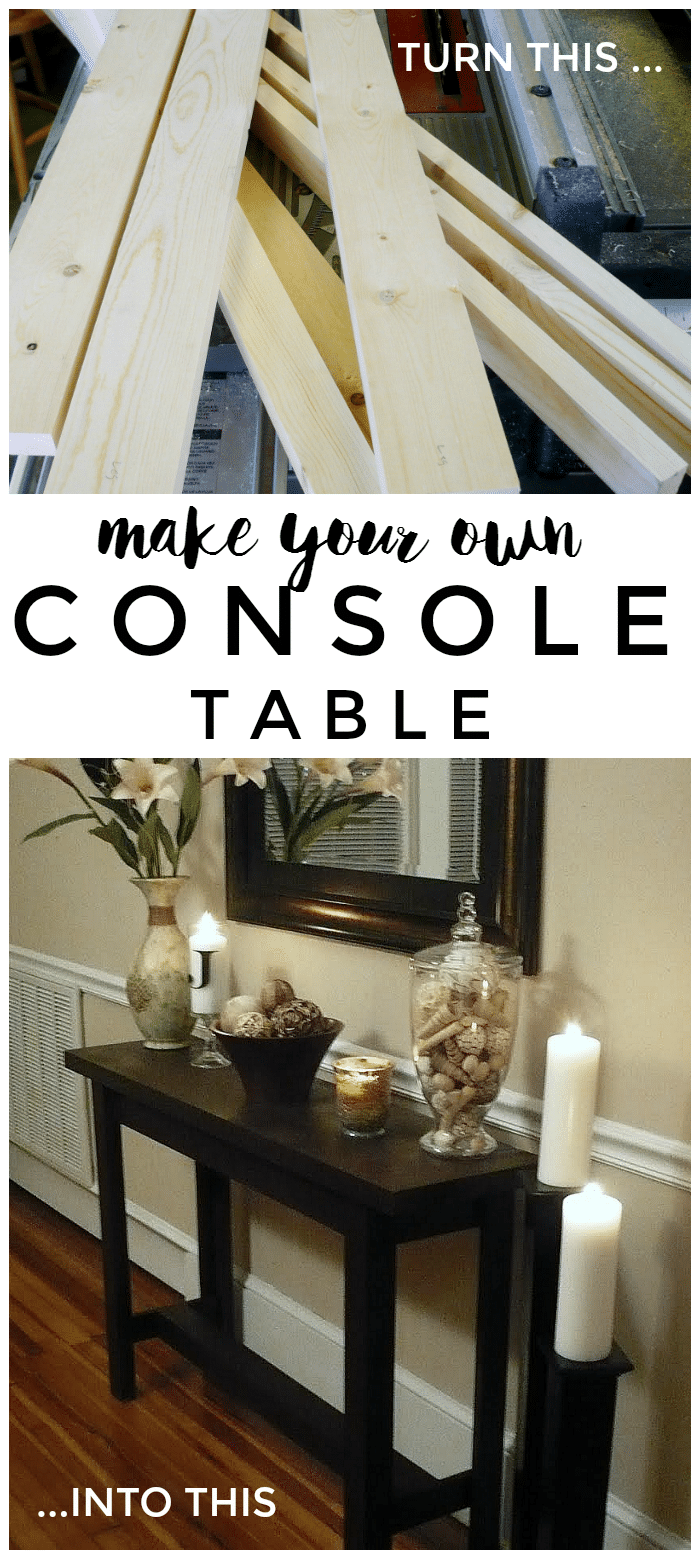 Do you like my new sofa table? It only took me about 4 hours to make, and it cost about $40. (The finishing is what took me the longest!!!) I made it without the help of my hubby, A.K.A. "The Drill Sargent" and I'm super happy with the results! I will link to the written instructions at the bottom of this post, but take a look at the progress images –
How to Make Your Own Console Table
Here are the legs and the base of the table –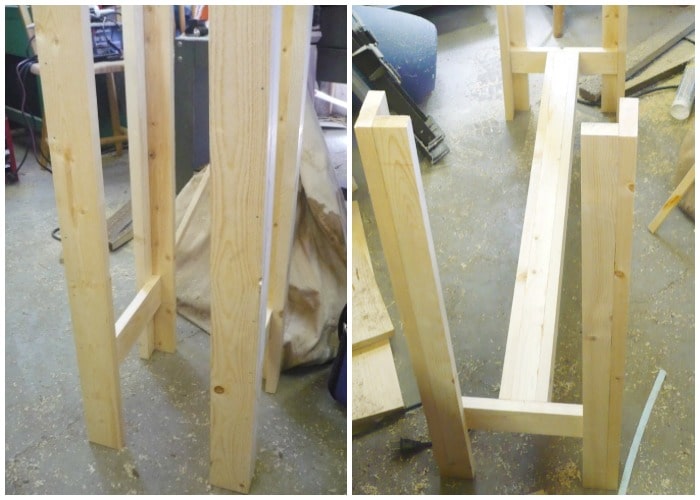 Once you put the top on, the "hard part" is over!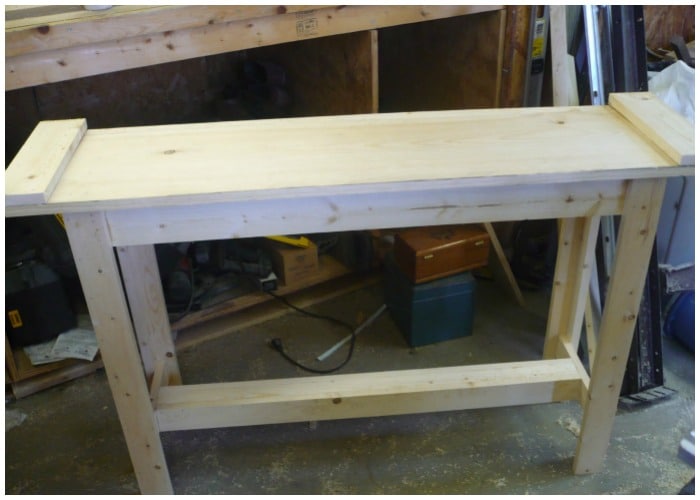 It is already looking so good!
Time to sand it, prime it and paint it…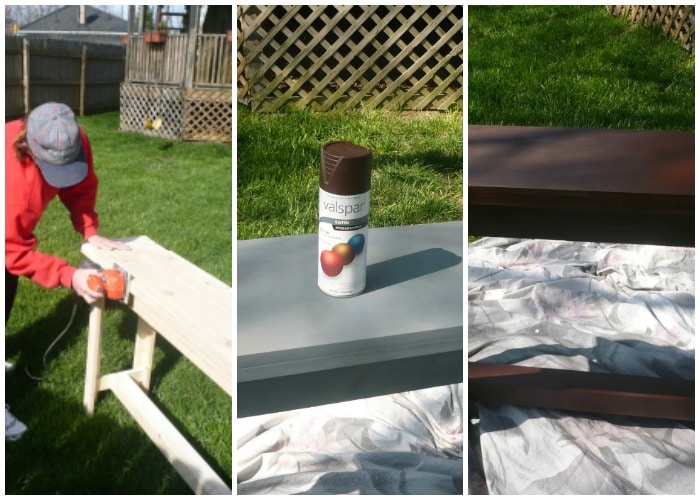 More Easy DIY Projects
(I used a brown satin finish, similar to THIS ONE or THIS ONE.)
And its done!!!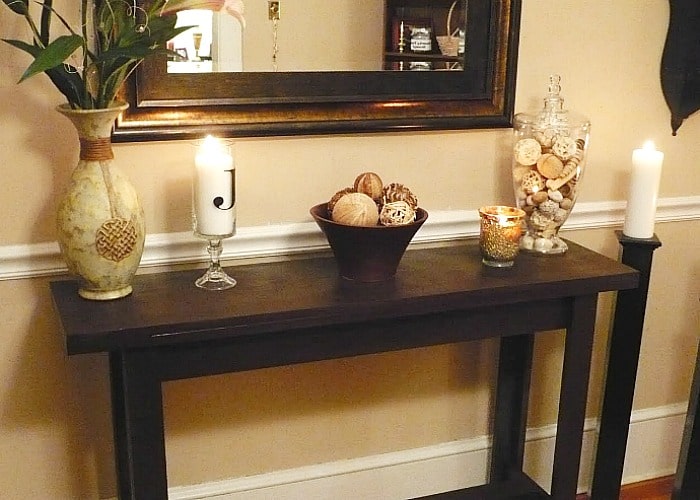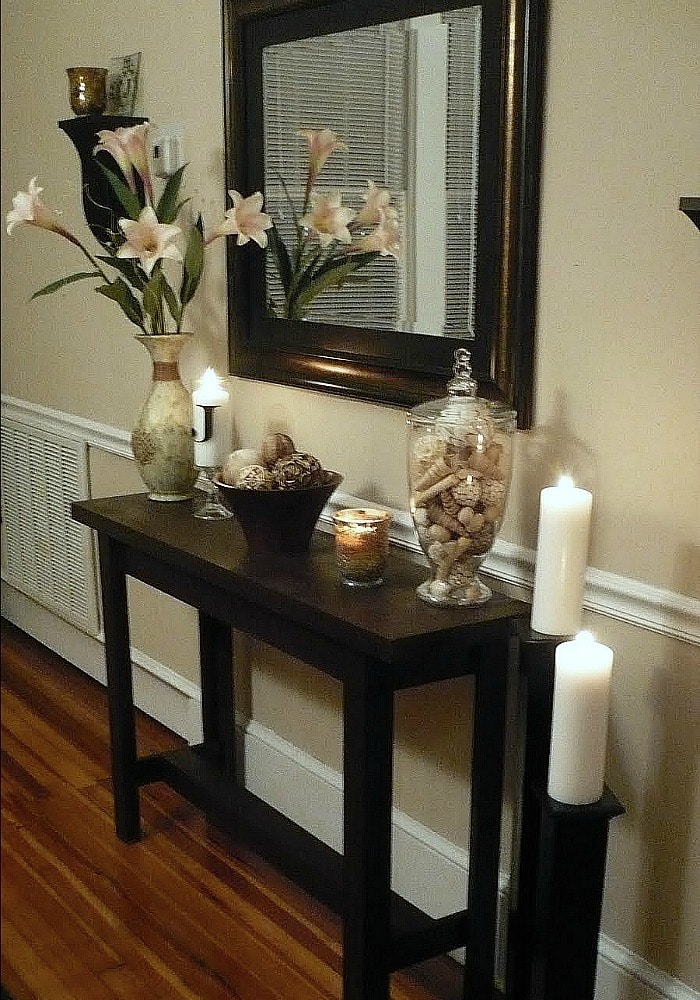 Seriously, $40 and 4 hours! You can't beat that!
. . . . .
Click HERE to get the printed directions that Lori used so you too can make your own console table!
. . . . .
ABOUT THE AUTHOR – Lori is a creative wife, mother, daughter, sister and friend. Follow her adventures and get a better peek of her creative talents by visiting her site, Life As Lori.
This post was originally featured as a guest post on Somewhat Simple in June 2010.