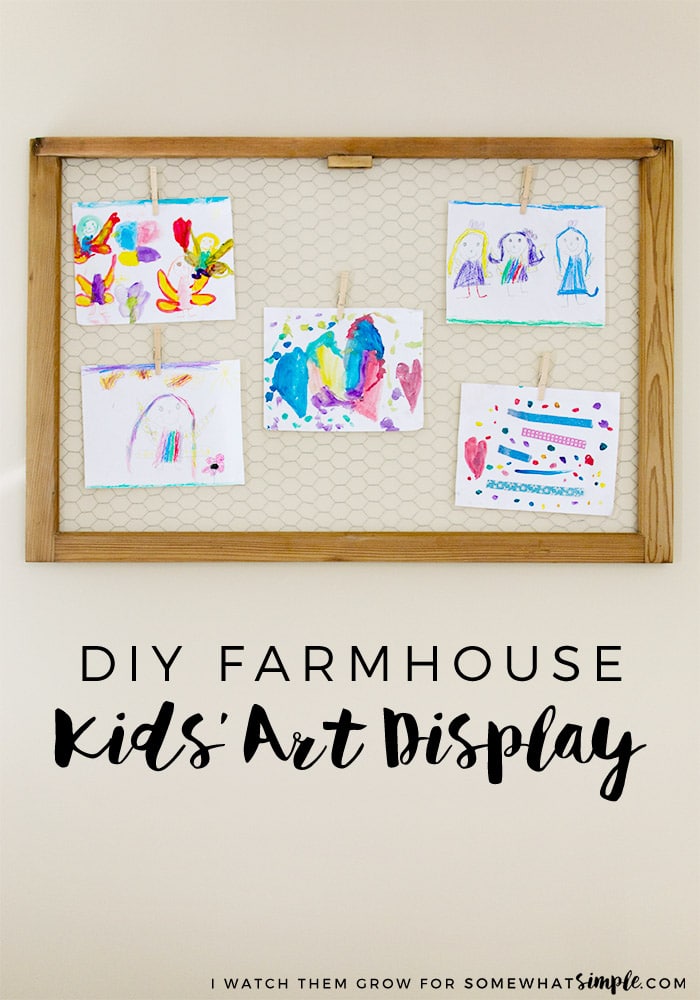 Forget the ugly cork board or cluttered fridge, this DIY farmhouse art display gives your kid's art a beautiful home!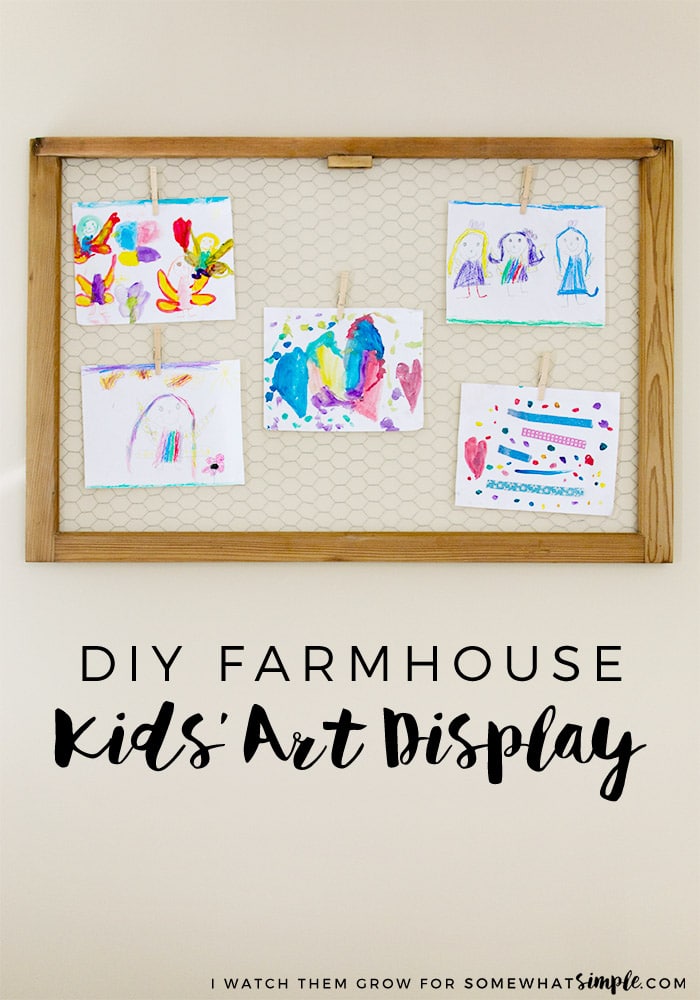 Does your fridge look like mine?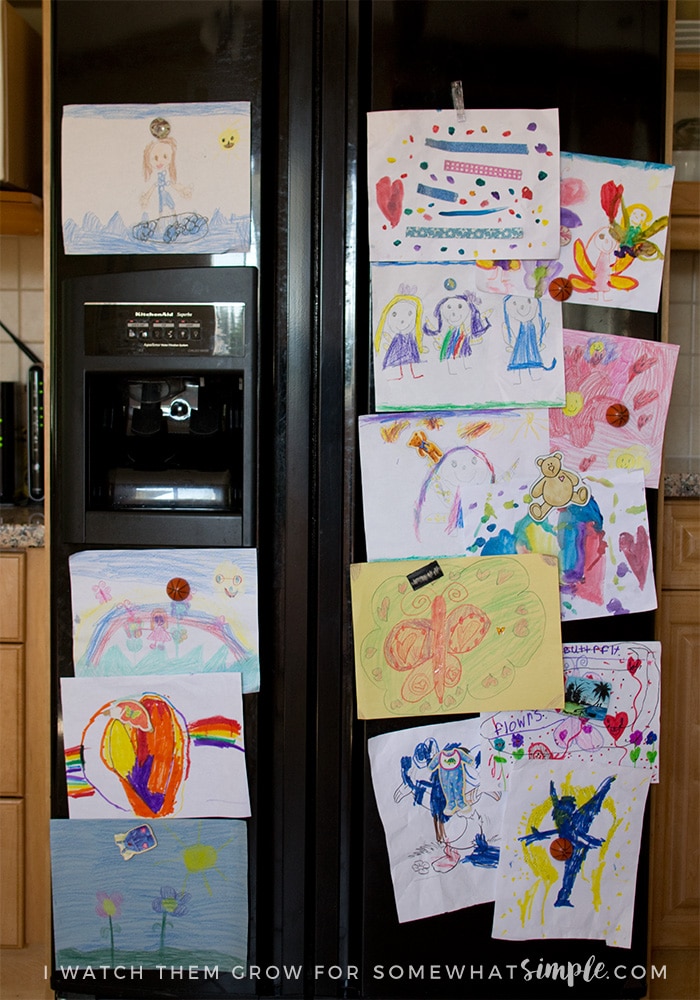 My kids like covering our fridge with their artwork, but I was getting tired of all the papers falling off the fridge door, and the way it cluttered up our kitchen. So I made this simple DIY project, and I think it's the perfect solution!
If you're a fan of rustic or farmhouse style, you need this your home! Let's go through the steps so you can make one for yourself.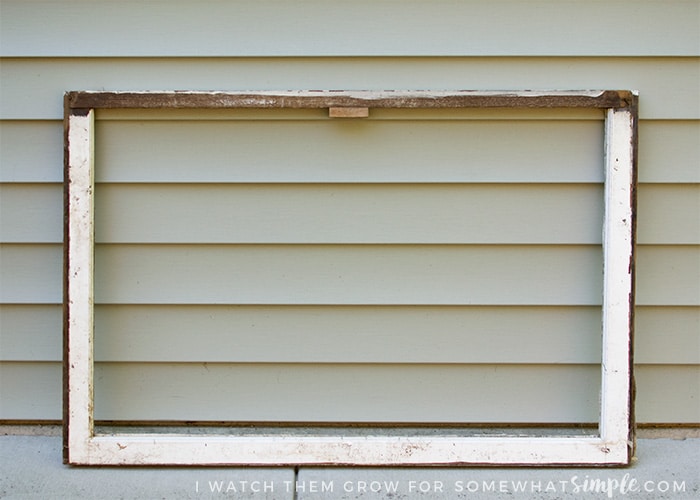 DIY FARMHOUSE ART DISPLAY TUTORIAL
MATERIALS:
Old wood window frame*
Chicken wire
Measuring tape
Pliers or wire cutter
Staple gun
Masking tape (optional)
Wood clothespins
Sand paper and paint/stain, optional
* You can find an old window frame at a vintage/antique market or on Craigslist, but if you have trouble finding one, you could build a simple wood frame yourself or use a rustic-looking frame from a craft store that's already ready to go!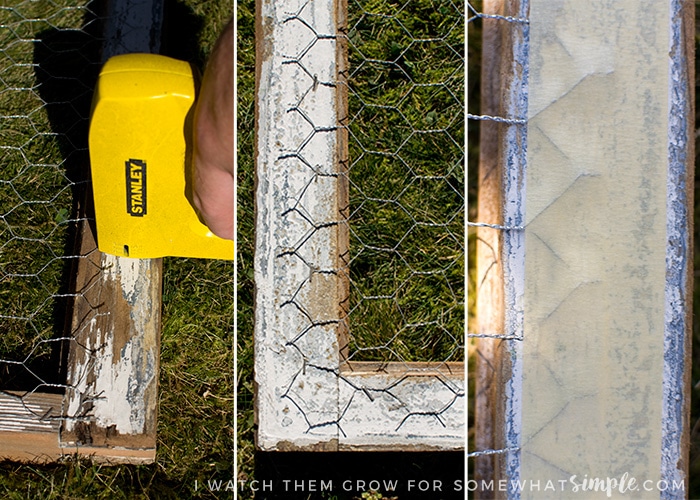 DIRECTIONS:
1. Prepare your wood frame as you would like it — clean it, and sand/paint/stain if desired.
2. Measure the frame to see what size of chicken wire piece you'll need.
3. Measure and trim your piece of chicken wire with the pliers' cutting edge or wire cutter.
4. Stretch the chicken wire over the back of the wood frame so it's taut, and staple the wire to the wood every 3-6 inches (you might need a helper for this part). If any of the staples stick up a bit you can hammer them down further.
5. If the chicken wire extends past the edge of your frame after stretching and stapling, trim the wire some more.
6. Cover the edges of the chicken wire with masking tape to keep it from scratching your wall.
7. Hang over a secure nail or two in the wall (depending on the weight of your frame). Add some clothespins and you're done!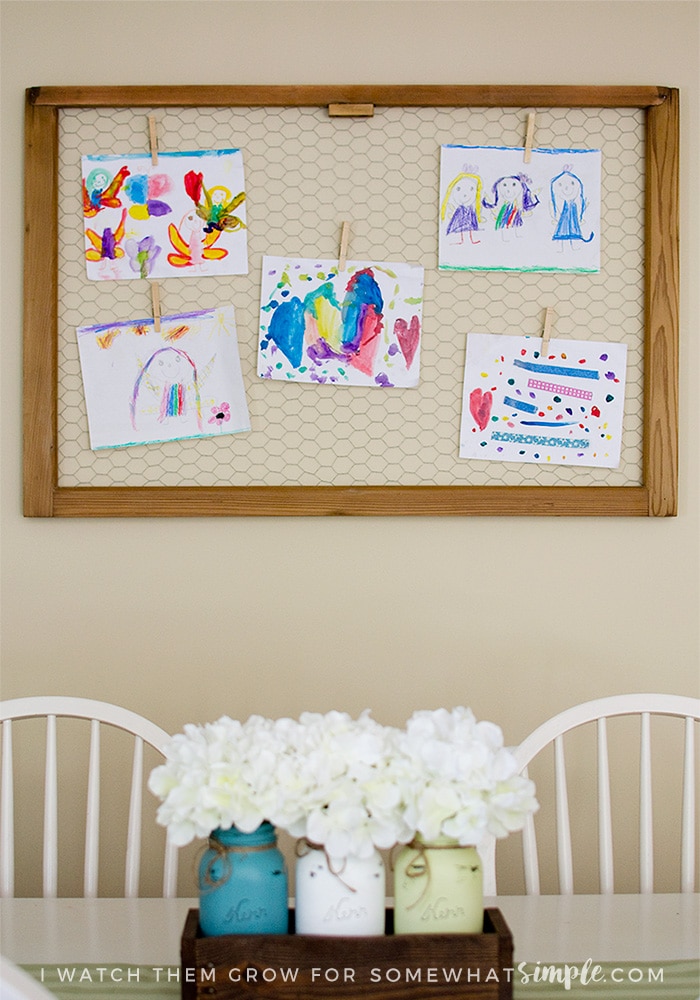 I love all the possibilities for a piece like this, it's so versatile! You could use it to display photos, notes, Christmas cards or seasonal decor!
You might also like…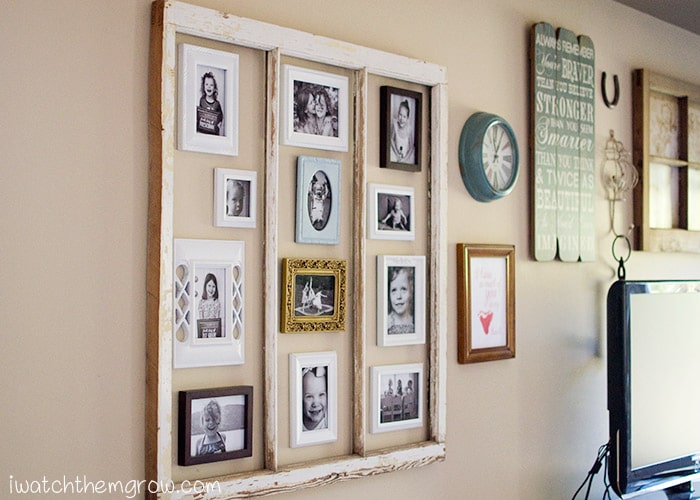 Old Window Frame Picture Collage
ABOUT THE AUTHOR: Hi I'm Courtney! I'm a mom of 3 little girls and wife to my wonderful husband of 10 years. I love to share tips, printables and inspiration to help you capture the memories of your kids growing up. Check out my blog iwatchthemgrow.com!