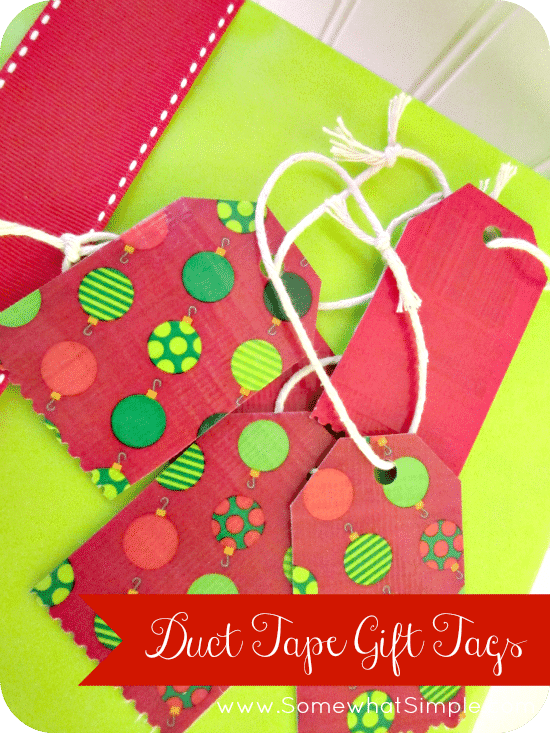 I absolutely LOVE wrapping presents. I love discovering creative gift wrapping ideas that don't cost a lot of money and ideas that are pretty, yet practical. Last week I shared with you my Simple Gift Wrapping Ideas and today I have some darling duct tape gift tags that are easy to create, but add some pizazz to your presents.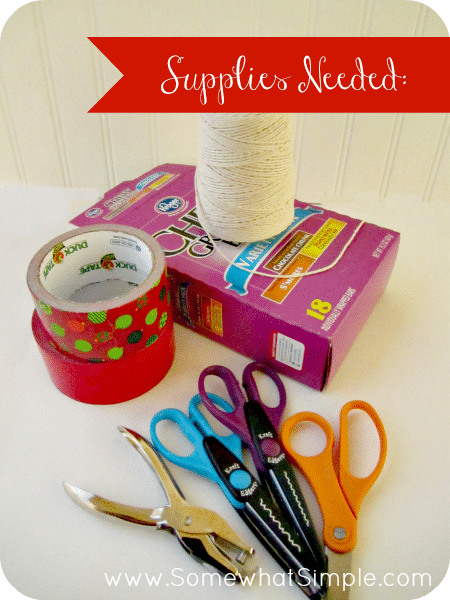 Duct Tape, Twine or Ribbon, Cardboard (I used a granola bar box) a hole punch, scissors and fancy scissors.
Ready to get started?
Let"s go!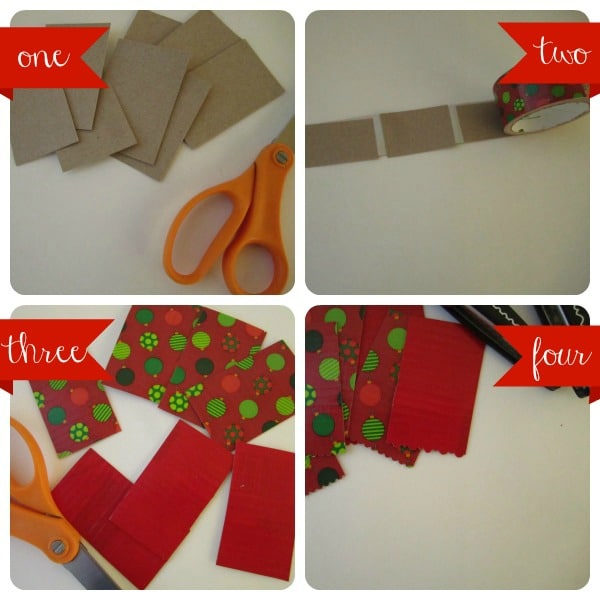 1. Cut your cardboard into the size of tags you want.
2. Cover the cardboard with Duct Tape.
3. Trim around the edges. (Tip: It is easier to cut around the entire border of cardboard instead of trying to cut the duct tape.)
4. Cut a fun border on one end of the tag with your decorative scissors.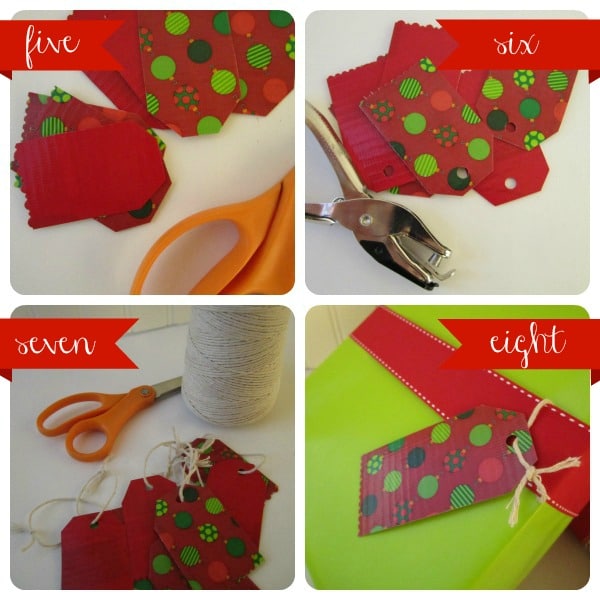 5. Trim 2 triangles on each edge of the tag, opposite from the decorative edge, to make your tag shape.
6. Punch a hole at the top of the tag in the center.
7. Add some ribbon or twine.
8. Add it to a gift!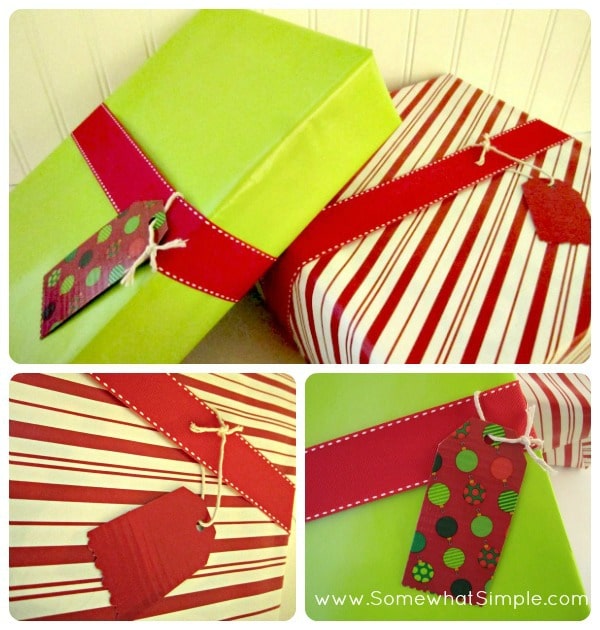 I absolutely love the dimension these duct tape gift tags add to a present, and they couldn't be easier to create! Plus, with all the fabulous prints and designs of duct tape now a days, mixing and matching makes them so versatile.

Perhaps the one thing even easier than the actual creation of these tags was the inspiration behind them. I knew I wanted something other than the standard wrapping paper and foil bow, but thinking of something that was both pretty and practical just wasn't something my brain could dream up by itself on this particular day. (You have those days too, right?)
Lucky for me, I was easily inspired to make these gift tags by doing a simple search online.  I went to my new favorite search engine and typed "creative gift wrap"…. and look at all the eye candy that popped up as search results:
Thousands of ideas were right at my fingertips.
There were even videos with how-to's if I chose to re-create something a little more involved: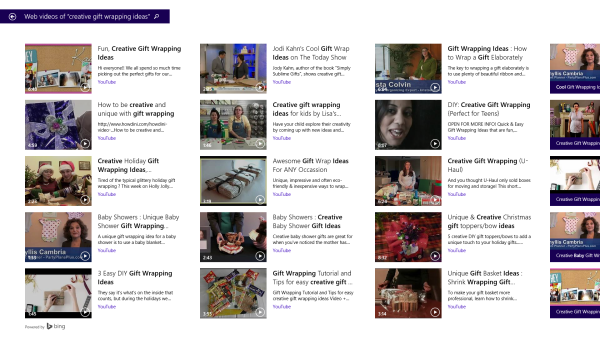 If you're looking for some inspiration on a particular topic, you should try Bing Smart Search. Smart Search's rich, visual results help you find what you want faster.
This post was created in partnership with Bing. With a type or a swipe you can search the web, the cloud, apps, and your PC or tablet, all in one place using Bing Smart Search on Windows 8.1.