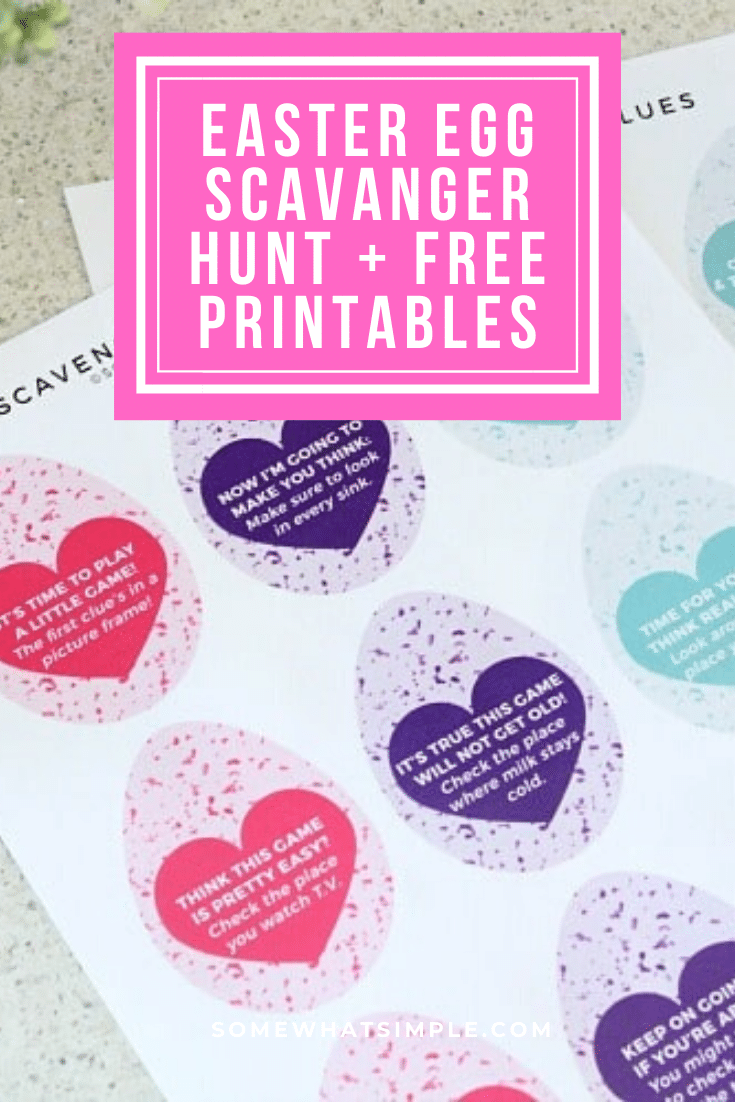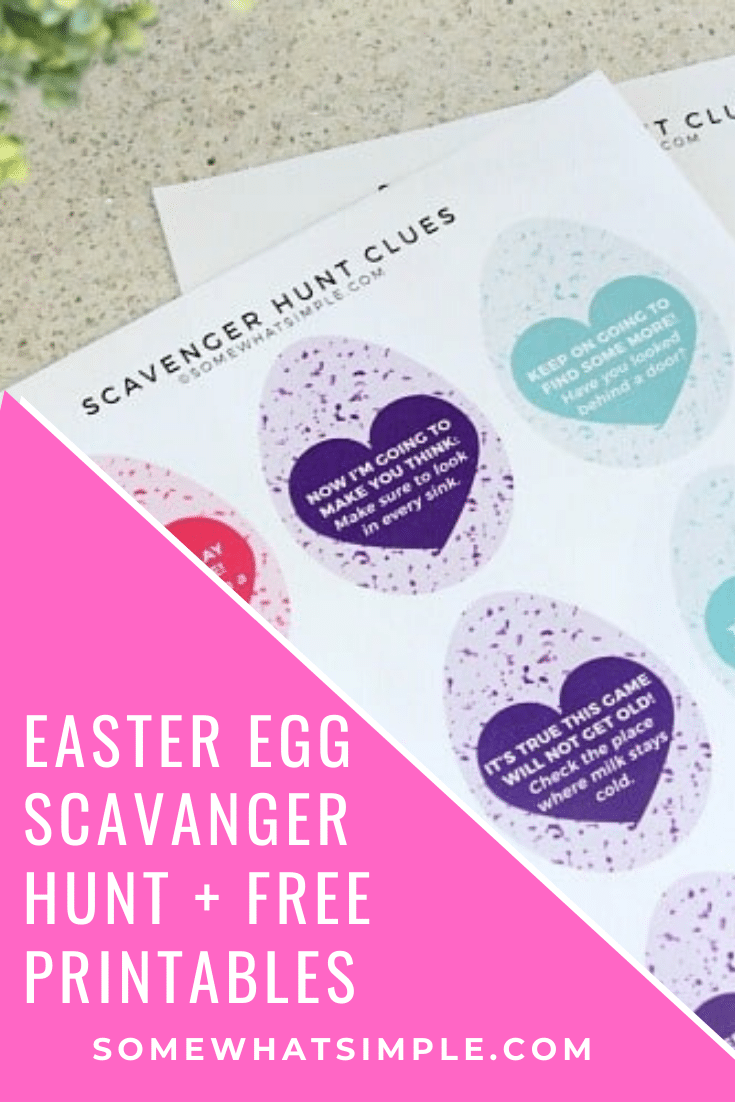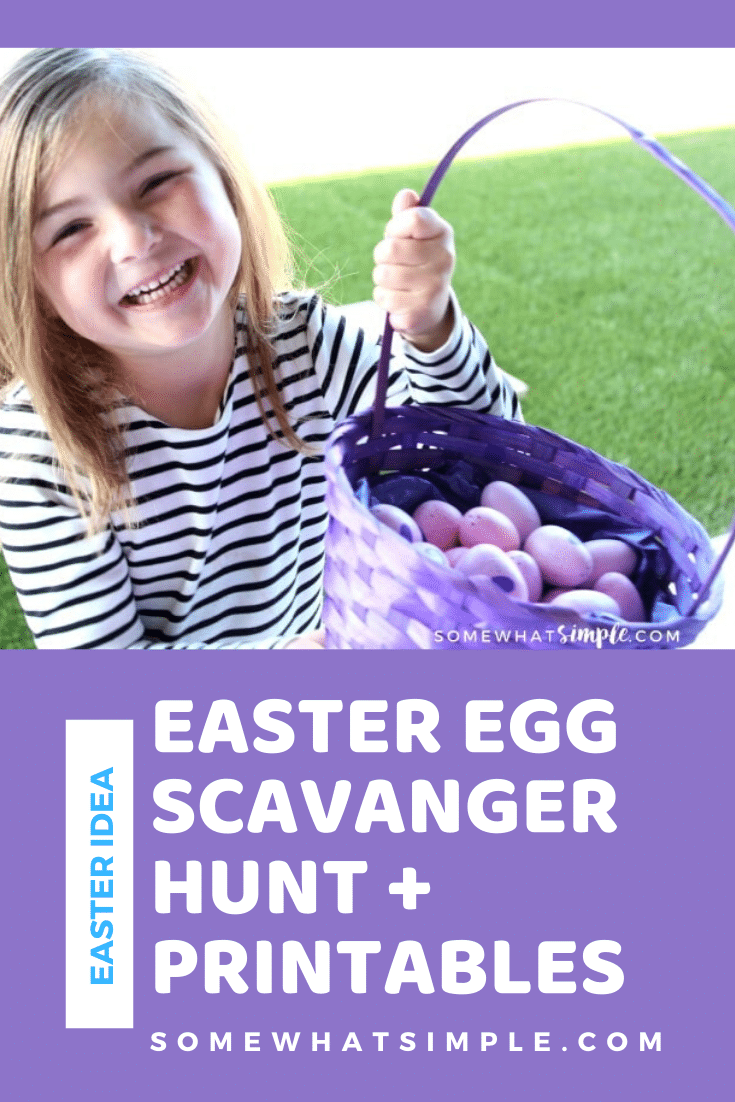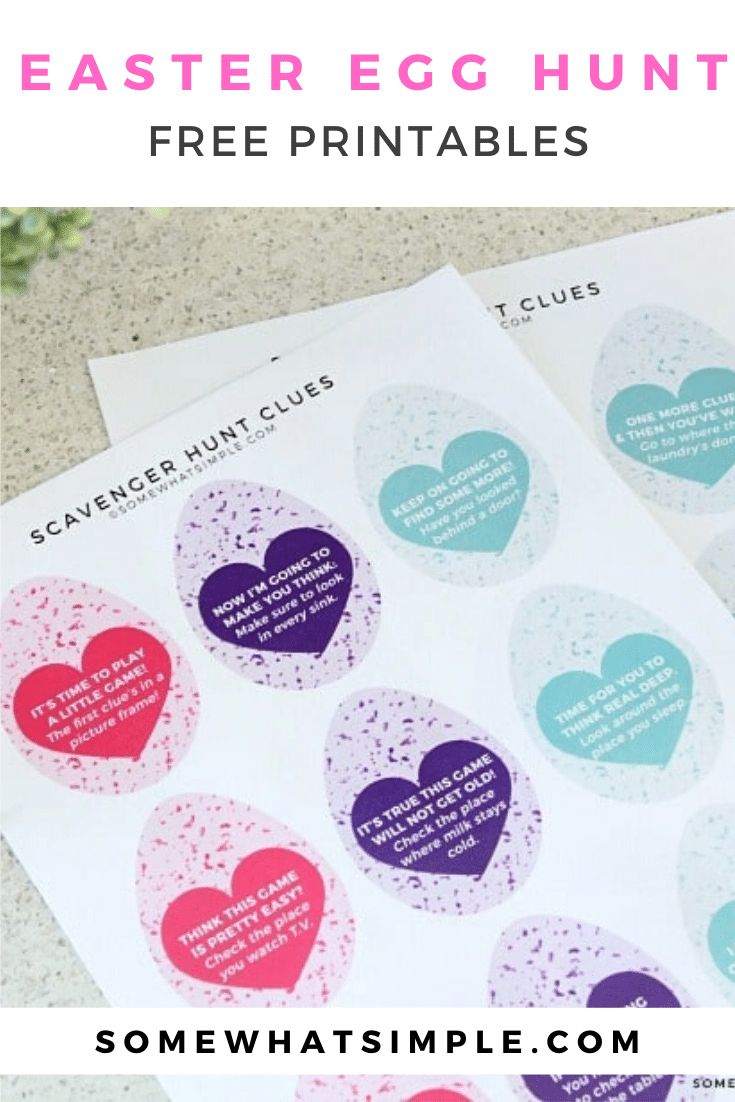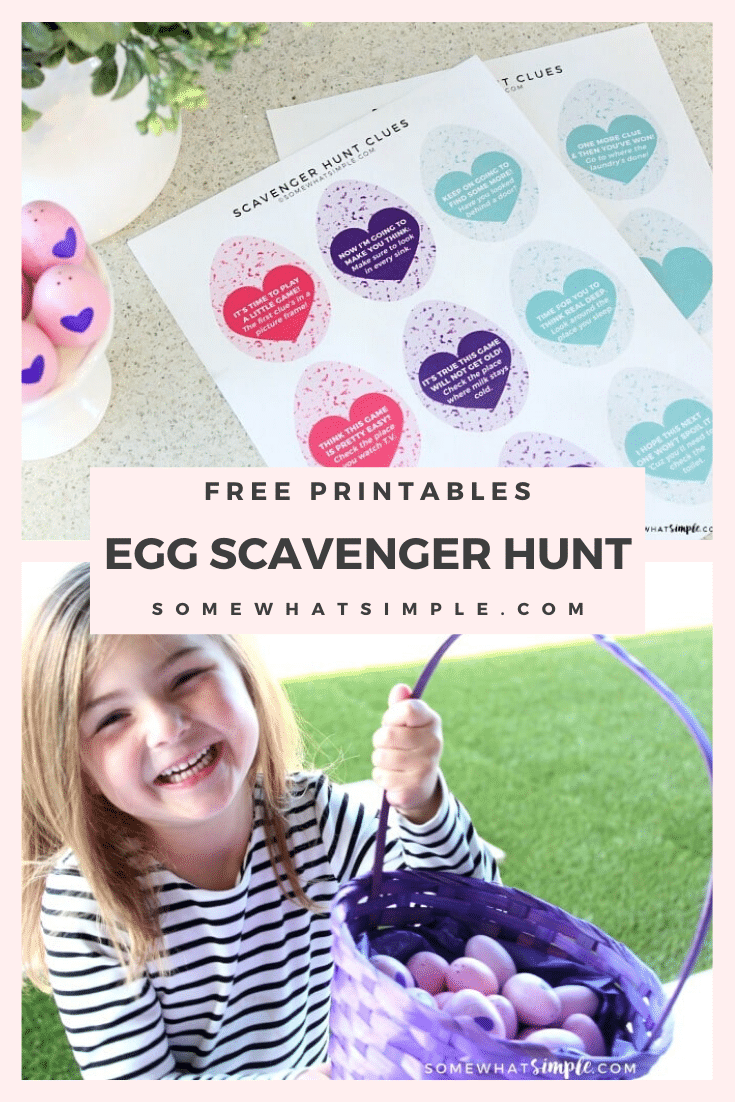 This Easter Scavenger Hunt is in partnership with Spinmaster.
A fun twist on a classic Easter Egg Hunt, this Easter Scavenger Hunt is the perfect activity for kids of all ages!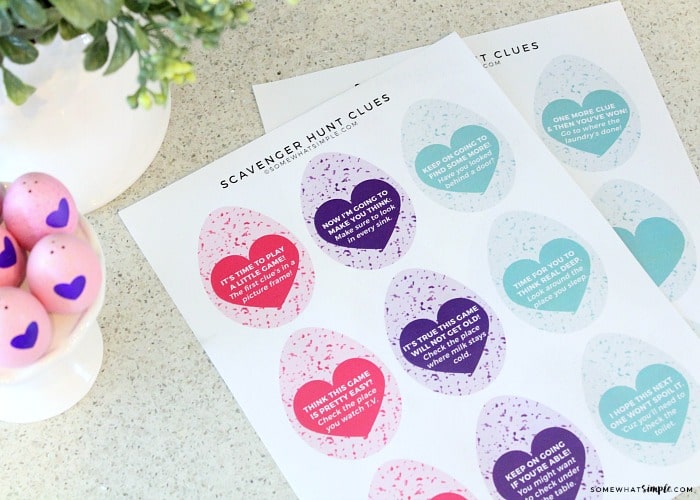 This year for Easter, I stepped-up my egg-hunting game and came up with an idea that had my kids laughing, working together, and playing nicely all afternoon – an Easter Scavenger Hunt!
The concept was simple – hide clues around the house and send kids on a treasure hunt looking for a special prize or treat! The prize can be however big or small you'd like it to be. You can give coupons for a later bedtime or to get out of helping with the dishes. It can be homemade cookies, or their favorite candy bar. It can be that special toy they've had their eye on, or it could be a special basket from the Easter Bunny.
The prize my kids went searching for in our scavenger hunt was this fun basket of Hatchimals CollEGGtibles!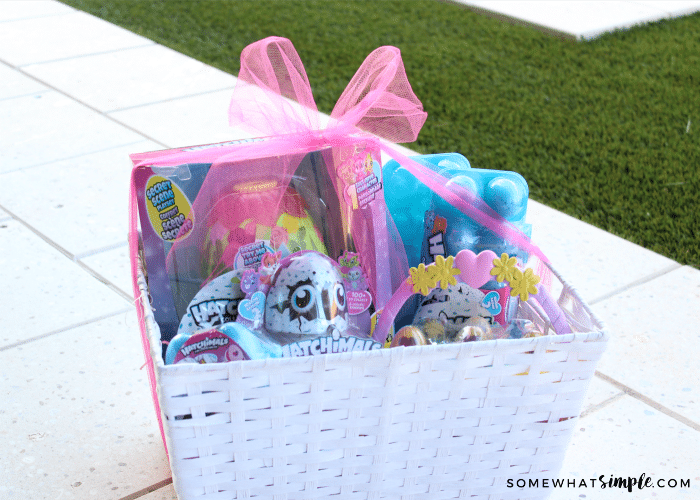 My girls had so much fun at our Glittering Garden Party, but my boys totally felt left out, so I decided it was time to get them in on the fun Hatchimal action! These Hatchimals CollEGGtibles sure make for the perfect Easter Egg Hunt! Not only are they super fun to hatch and play with, they last longer than candy does in my house, PLUS they don't melt in the sun during the Easter egg hunt.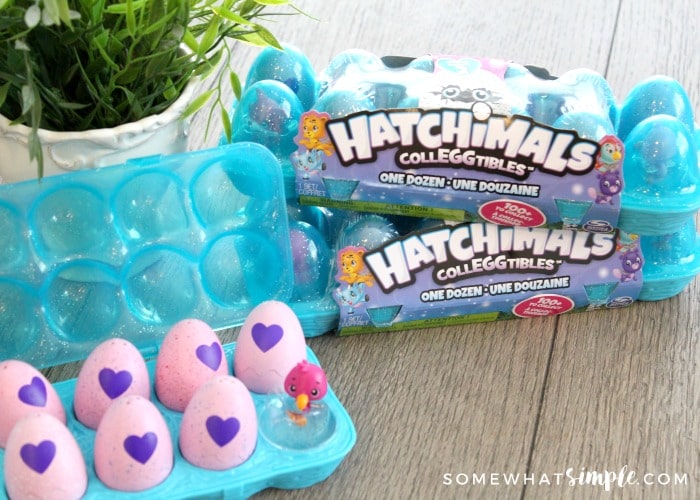 What is a Hatchimals CollEGGtible?
Hatchimals CollEGGtibles are tiny, adorable Hatchimals you can take with you wherever you go! There are over 100 different Hatchimals CollEGGtibles available this season, and each one is so cute! Like the big Hatchimals, CollEGGtibles also hatch from speckled eggs. Rub the heart as it changes from purple to pink, then press down until the egg cracks!
Scavenger Easter Egg Hunt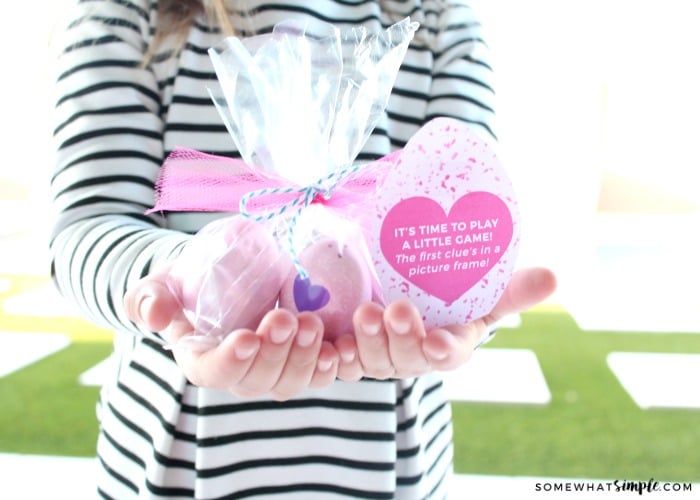 MATERIALS NEEDED –
printable Easter egg hunt clues (<<<click to download)
scissors
tape
Hatchimals CollEGGtibles
1 small basket for each child
a treat or surprise
optional, small baggies, ribbon + twine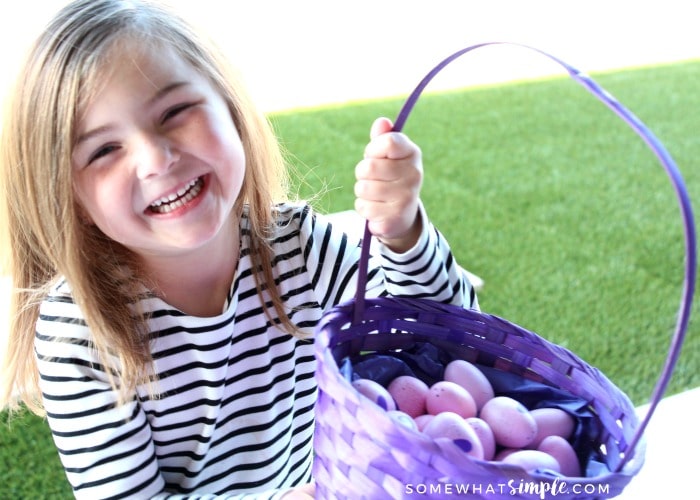 DIRECTIONS –
Download and print the Easter egg hunt clues. Cut each egg out. You can use our premade clues, or there are also some blank eggs so you can add your own!
Tape a clue onto your Hatchimals CollEGGtibles, then hide them around the house. (I put 3 eggs in a plastic bag then tied it up with twine and attached the clue so that at each clue location my kids each got their own egg too.)
Send the kids on a fun little scavenger hunt, leading to a special prize! Make sure they work together and that older kids aren't running faster than the little kids! We made a rule that everyone had to be present before the next clue could be read.
The Easter scavenger hunt is over when the prize is found!
The scavenger hunt might come to an end, but the fun of hatching their basket of eggs + their prize basket has just begun!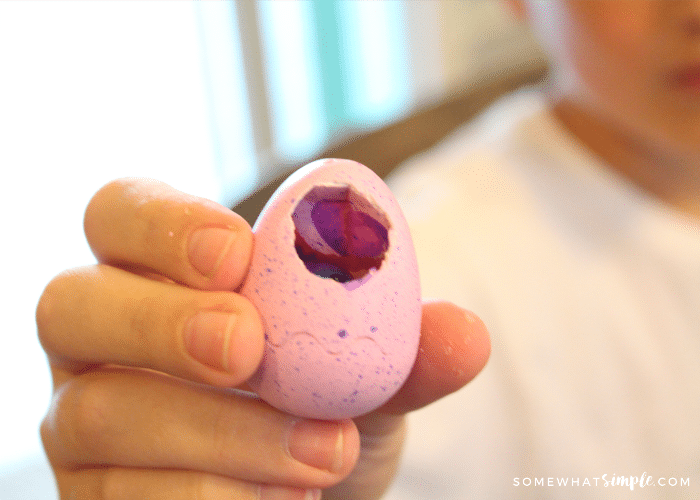 If these cute little creatures are enough, get your hands on one of the Secret Scene Playsets! Flip the bottom tab open and the top magically raises, revealing a fun playground for your Hatchimals CollEGGtibles. (This is seriously darling!)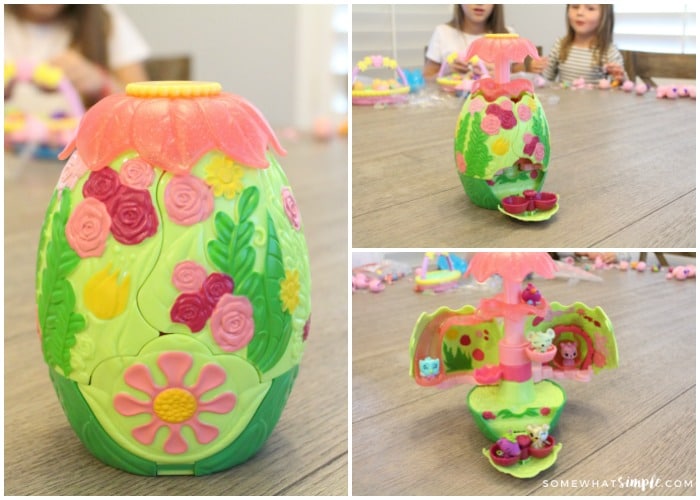 My kids were kept busy for the rest of the afternoon! This just might become our new Easter Tradition!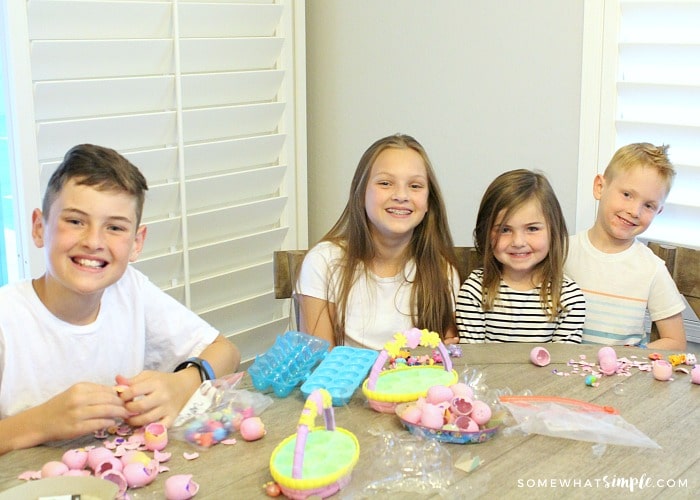 To get your hands on your own Hatchimals CollEGGtibles, run to your nearest Walmart or buy them online HERE.
Have a happy Easter!
This Easter egg hunt is sponsored by Spin Master. We received our Hatchimals CollEGGtibles and compensation for our time in writing this post, but we would only promote a brand we trust and a product we love!