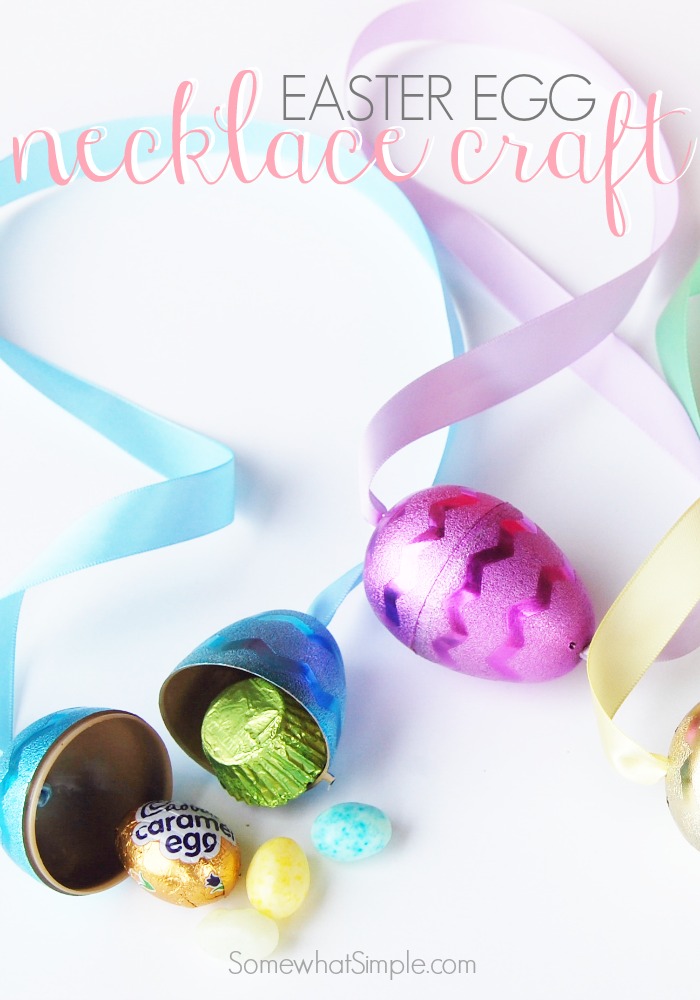 This Easter Egg Necklace Craft is a fun activity that your kids will love! I made these last year for each of my four kids- they are simple to put together and require just a few materials. My two year old twins were so excited to wear the necklaces around, but they had no idea there was candy inside for about an hour. When I opened the eggs and revealed the sweets inside, the looks on their faces were priceless! These would be a cute party favor, or you could use them as an invitation to a party- putting a slip of paper with party details inside. The options are endless, and the fun is guaranteed! Here is how to make them:
MATERIALS:
Plastic Hollow Easter Eggs
Ribbon
Scissors
Assorted Easter Candy or other small surprises
Small nail or sharp object
DIRECTIONS:
Puncture one hole in each end of plastic Easter egg.
Cut on piece of ribbon long enough to slip over head.
Thread ribbon through holes in the egg and tie in a knot to prevent it from slipping out.
Fill Easter eggs with candy or other surprises and close eggs.
Slip over your child's head and enjoy!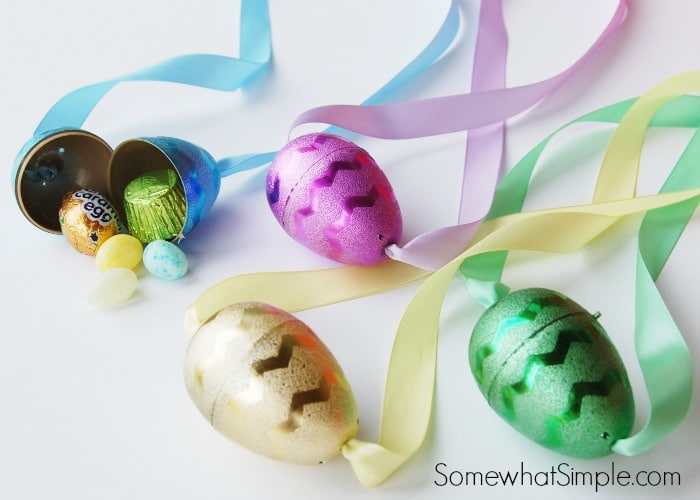 Happy Easter!