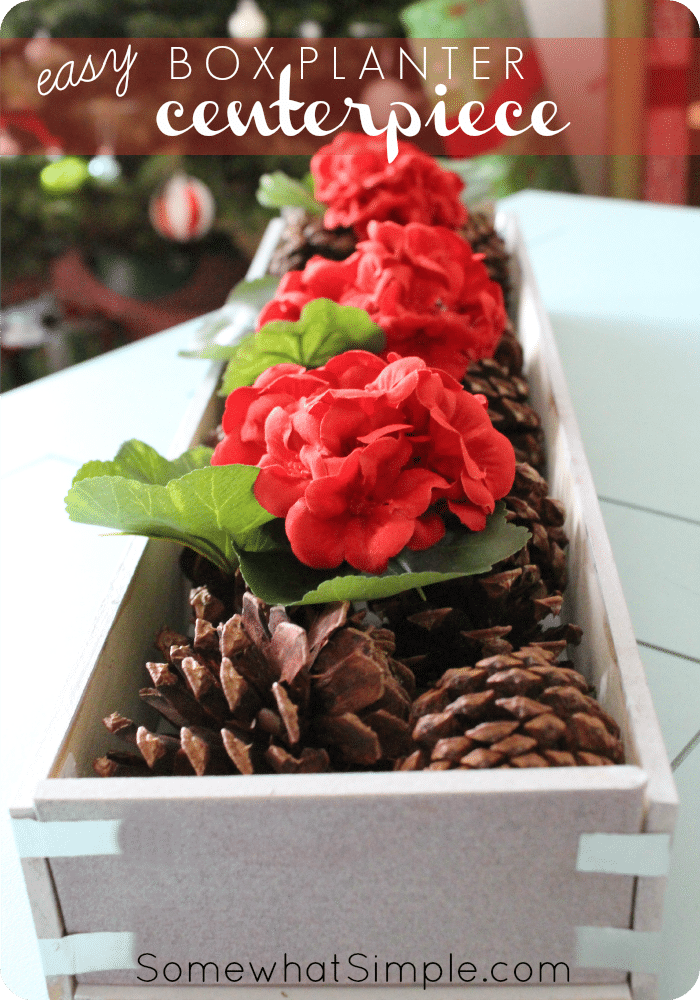 If you're looking for a simple DIY project this holiday season- this easy centerpiece is perfect! Add a festive touch to your decor in no time at all!
The inspiration for this project came one day while browsing Lowes. I stumbled across 2 products that have changed.my.life. – – –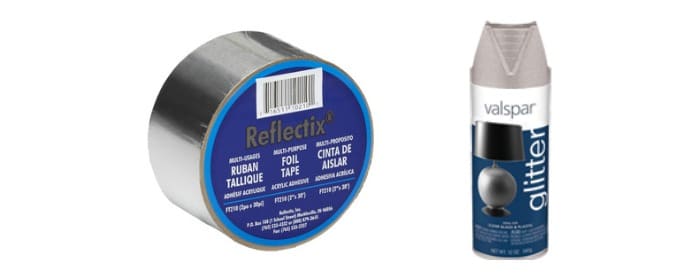 Foil Tape and Glitter Spray Paint.
I've seen both of these products before, but these particular brands are amazing! The foil tape I've seen previously has red brand logos all over it- not something I care to see plastered on my projects. And other brands of glitter spray paint I've tried are not easy to use- nothing sprays evenly and it looks like glittery water. Reflectix Foil Tape is as easy to use as ducts tape, but it is very strong and looks like metal. (Find it in the plumbing section at Lowes.)  Valspar Glitter Spray Paint coats evenly and looks great! I seriously LOVE the Valspar paint line- and the glitter comes in a few different colors. (Find it in the paint section.)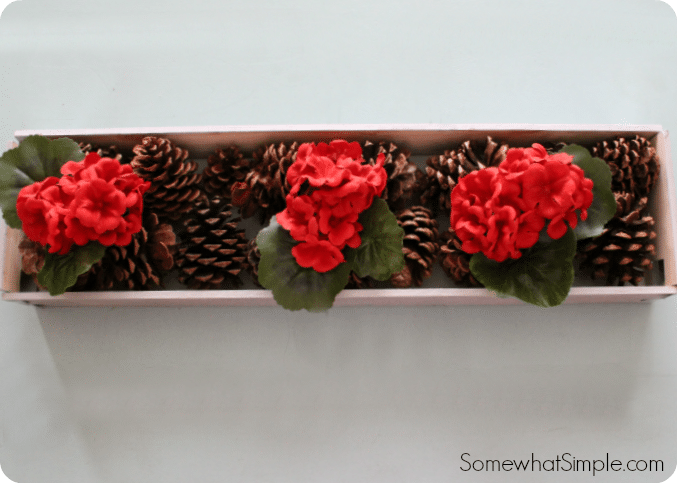 So those who know me know I don't own a lot of tools and someday I hope to change that, but for the time being, I am limited to doing projects with no big power tools. This centerpiece is one of those projects. Here is how to make it:
MATERIALS:
Wood: I bought 4 pieces of pre-cut wood in the lumber department then used my miter saw to cut one piece to form the small sides of the box. (A miter saw is less than $10 and very handy! For basic information on this product, read what I had to say HERE and why you should get one.)
Paint: I used the Valspar Glitter Spray Paint in Silver
Scissors
Flowers, pinecones, garland etc.

DIRECTIONS:
Cut your pieces of wood to make sure the box is the dimensions you want it to be.
Paint the wood. The glitter spray paint is quite potent- so do this outside and then let your wood air out a bit. But don't leave it out overnight so it gets exposed to the elements and warps like I did! Ooops! (And don't look too closely at the images on this post. 🙂 )
Assemble your box by cutting strips of the foil tape and overlapping them from one piece of wood to the next. You will LOVE how strong and pretty this stuff it!
Fill it with something pretty!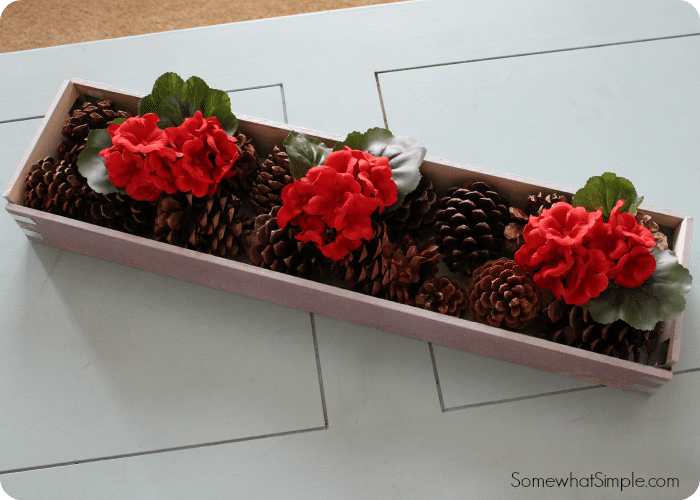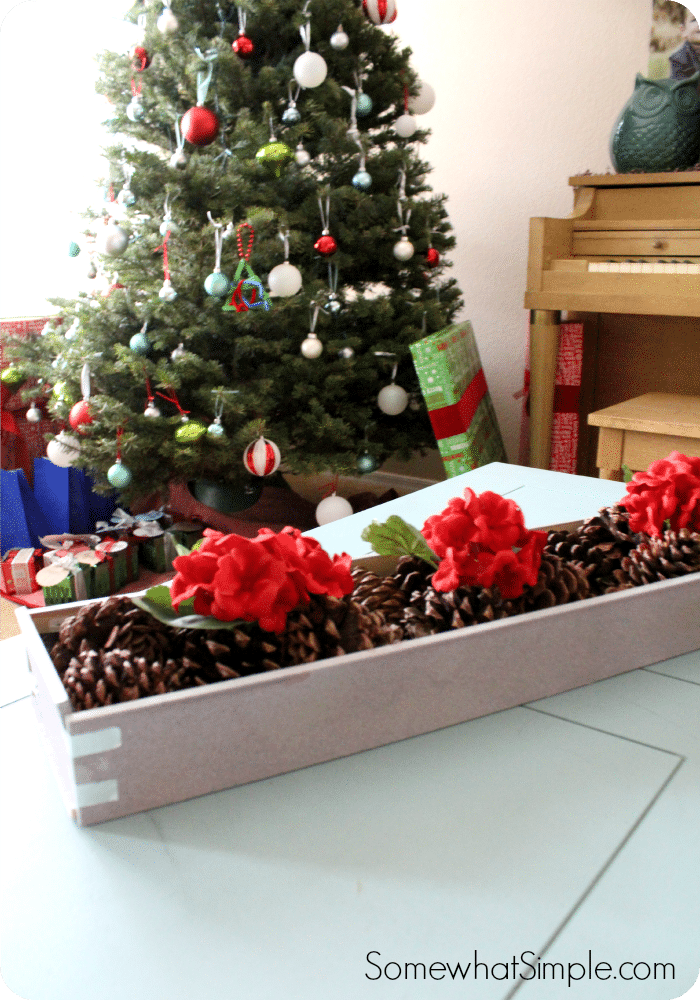 This post is sponsored by Lowes. I am a part of the Lowes Creative Team. All thoughts and opinions are 100% my own.

Lowe's Social & Digital Links
Lowe's Creative Ideas Magazine App . . . . . Facebook . . . . . Website . . . . . Pinterest . . . . . Instagram