Delicious, easy Greek salad recipe, coming right up!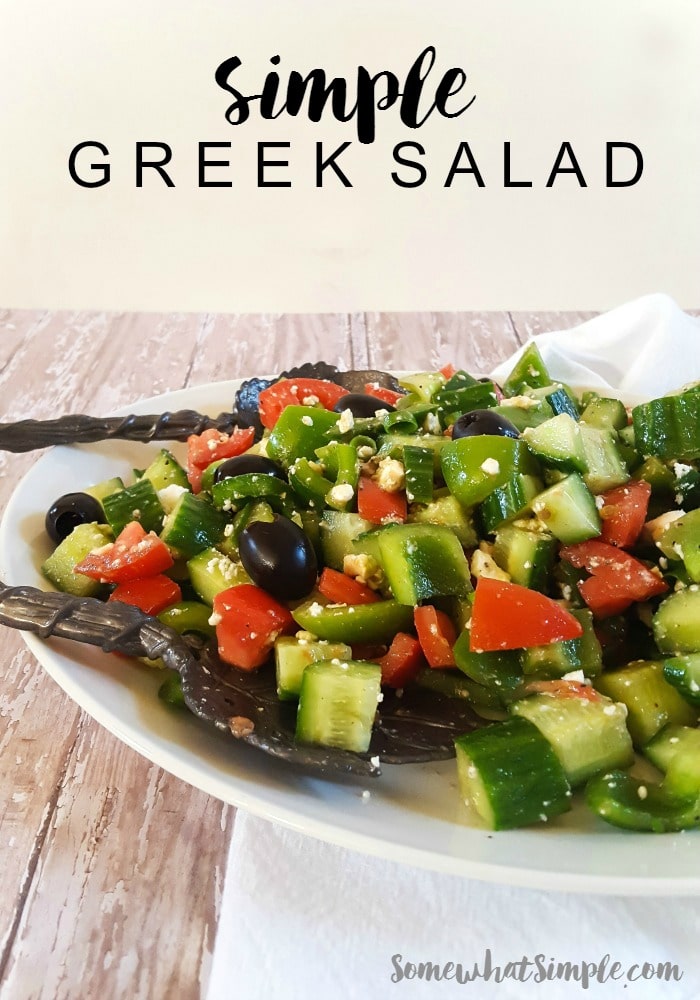 I'll never forget the first time I tried this fresh Greek Salad. It was the height of summer and I was about 12. We were visiting our cousins who were camping on the lake. After swimming and water-skiing all day, not to mention soaking up the sun, we were famished! My aunt set a big bowl of this salad out and we all dove in. I still remember how good it tasted!
As the weather warms up, hearty and wholesome salads are in demand at picnics, barbeques and lunches.
While our family enjoys this Greek Salad all year long, it really does taste best when ingredients are fresh and ripe! Here's how to make it.
Easy Greek Salad Recipe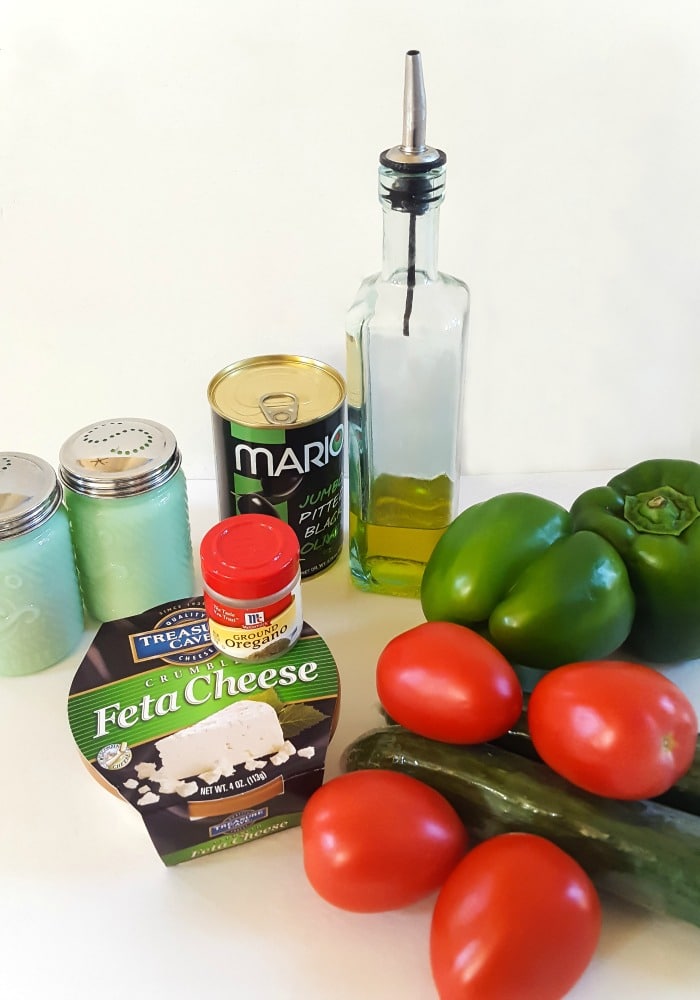 INGREDIENTS: 
2 English cucumbers, diced (skins left on)
4-6 Roma tomatoes, diced
1-2 green peppers, diced
1/4 red onion, thinly sliced or green onion (optional)
1/4 cup – 1/2 cup feta cheese, crumbled
1-2 Tbsp extra-virgin olive oil
1/2 – 1 tsp powdered oregano
salt and pepper to taste
whole black olives or Kalamata olives
NOTES: 
I've found that powdered oregano works best in this recipe; the leaf oregano doesn't have as much flavor and the texture doesn't work with this fresh salad!
A traditional Greek Salad is made with Kalamata Olives. I love them, but my family doesn't care for the sharp bite, so I substitute black olives.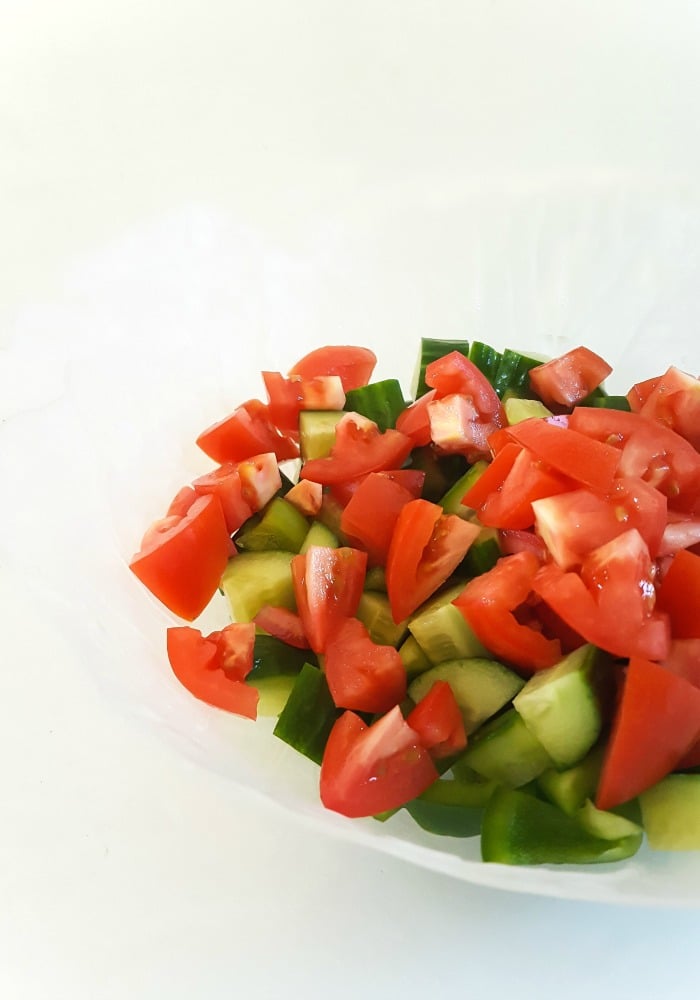 DIRECTIONS
Dice veggies on the large size so they're all roughly the same (about the size of a large olive). Add all the diced veggies to a big bowl and toss gently.
Drizzle olive oil over the top of the veggies. The measurements are approximate, because veggies come in different sizes, but it's about 1-2 Tbsp. You don't want so much that it pools in the bottom of the bowl. Just enough to lightly dress all the ingredients and allow the spices to stick to the veggies.
Sprinkle with salt, pepper and oregano and toss well. Taste and adjust seasonings as needed. While you want to taste the oregano, it has a strong flavor, so don't over-season.
Add the crumbled feta and olives and toss again.
Serve immediately. (While leftovers will still taste good, they'll be slightly soggy.)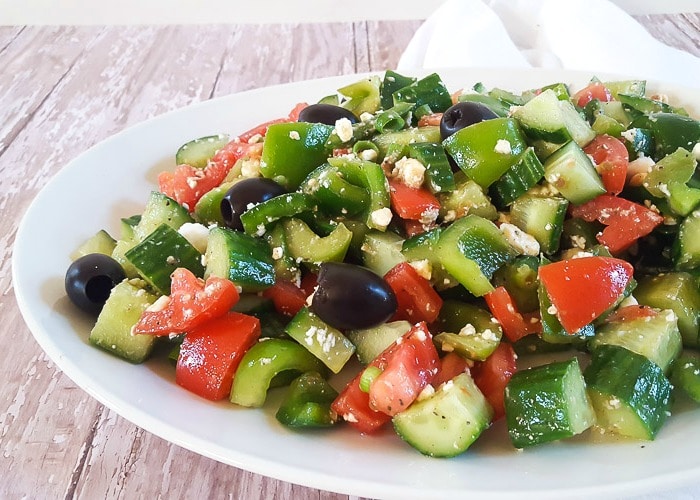 This Greek Salad makes a delicious side for almost any meal, and it's hearty enough that it can stand alone for lunch or a light dinner!
If you enjoy easy recipes that are also family friendly, I know you'll enjoy my
Chicken Burritos
; the meat simmers in the crock pot all day long, making dinner a cinch to pull together in minutes! Come by and visit me at
diy beautify!