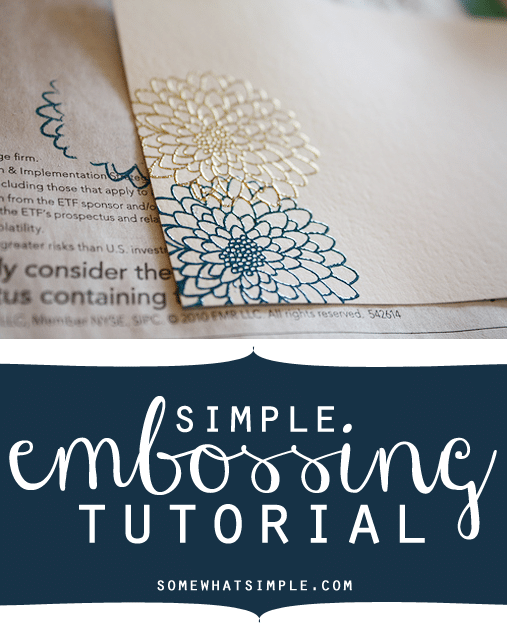 Those who know me know that I have an obsession with stationery. A couple months ago, I was wandering around Paper Source, and saw them doing a heat embossing tutorial. I was amazed at how easy it was! The options were endless, and could be applied to so many different applications. You want to learn how? Then let's get started!
Materials:
Notecards and envelopes. (This is an embossing overview for stationery, but you can emboss any paper project.)
Rubber stamps.
Stamp pads. I prefer Color Box pads because the ink stays moist a little longer than others, and for embossing that's a good thing.
Embossing powder. You'll need clear powder for sure to get the color through from the stamp. However, you'll see that I have another smaller container hiding back there, I'll explain what that is later.
Embossing heat tool. This is essentially a really high heat, low speed, small hair dryer. It blows very, very hot air gently to melt the embossing powder.
Directions: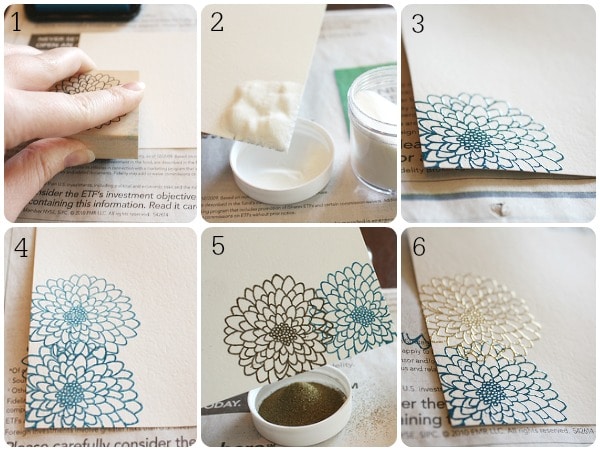 I promise, this is so easy!
Get the stamp nice and covered in ink. Really make sure it's completely covered. Press down firmly where you want the stamp to go. You see I'm going off the edge of the card (on purpose) which is where the newspaper underneath is a good choice. Press firmly, but don't wiggle it. It will be blurry if you do that.
Pour the clear embossing powder onto the stamped area. Since I'm going off the edge, I do it over the cap of the powder container, so I don't lose too much. Lightly tap to make sure all the loose powder comes off.
Now, it's time for the embossing heat tool. Turn it on and wave it back and forth, pointed at the stamp about 2 inches from the paper. As it warms up, you'll start to see the powdered stamp transform into a glossy, vibrant stamp. You could stop here if you only want one stamp, next I will show you how to use the other powder, the gold one. The transformation of this one is so cool!
Stamp another fresh stamp down on your paper. You'll notice I used blue again. Believe me, it will only be blue for a few more seconds. You can stamp right over your already embossed stamp, it won't mess it up.
Pour the gold powder on your new stamp, and shake off excess. Then use your magic heat tool and….
Look at that beautiful shiny gold! The blue hiding underneath is completely gone, and we're left with a glistening raised gold stamp.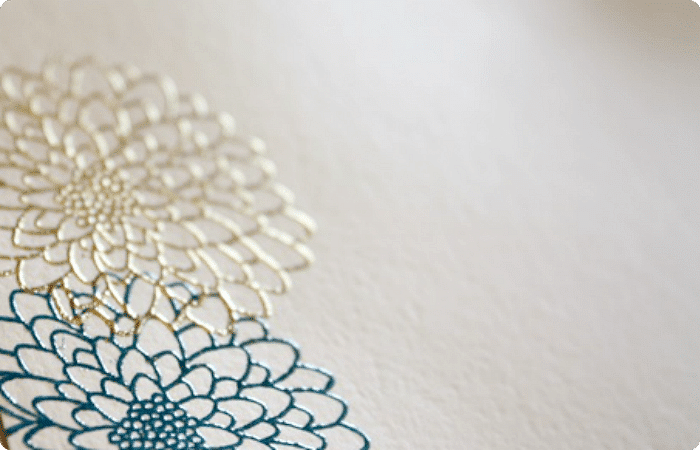 See that shine? And it's beautifully raised as well. You'll be amazed at how professional these look! Have fun!!!
•••
About the Author: Katie is the creative author of Food, Wine and Mod Podge. This guest post originally published on Somewhat Simple in June 2010