It's time for another "Share the Goodness" inspirational idea! We want to spread a little happiness and faith all across the world to inspire those who stop by. Our idea for this month is a quote that I heard when I went to Time Out for Women last fall. Emily Watts was one of the best speakers of the weekend, and her talk about enjoying motherhood was exactly what I needed to hear!
I went to this conference with a heavy heart, looking to be spiritually fed and inspired- to shake the funky mood I had been in and refocus on the things that mattered most in life. What I took away was a renewed excitement about motherhood and the realization that even though life is hard, I can make it happy!
A mother's work is never done- there really is no "light at the end of the mom tunnel." But that doesn't mean the tunnel has to be dark and scary. As with most things in life, you will get out of it what you put into it.
Feel free to print the image above as a reminder that attitude can make all the difference. Let's try a little harder to smile more and have fun!
*PERSONAL USE ONLY. PLEASE DO NOT SELL THEM OR CLAIM THEM AS YOUR OWN.
To learn more about my faith and why I believe what I do, click HERE.
Here is some more inspiration from my friends: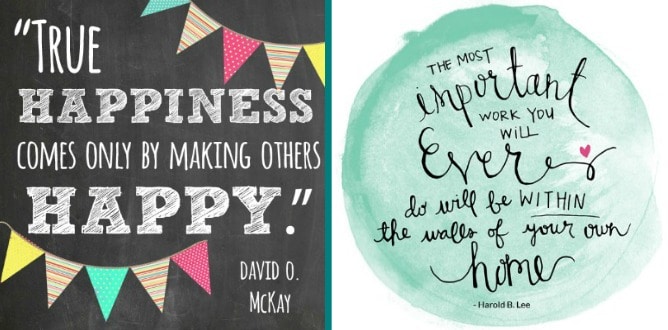 True Happiness // Crafting Chicks
The Most Important Work // Lil Luna