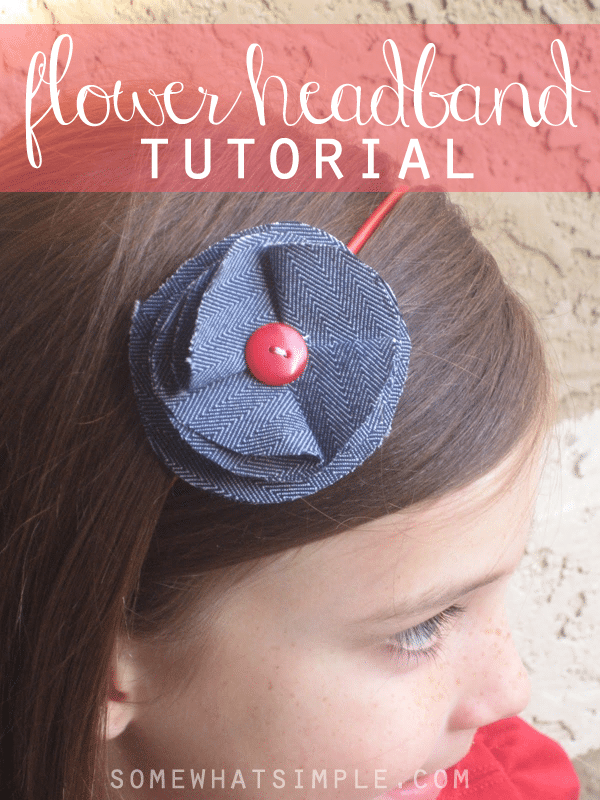 Moms of little girls, this tutorial is for you!!! Have you ever made fabric flower headbands? Not only are these super cute, they are also EASY to make! I've seen quite a few tutorials online, but here is my simplified version:
Materials Needed:
Scissors
glue gun
button
headband
1 piece of rectangular fabric (approx. 1/2 inch by 1 inch)
6 fabric circles- 2 large and 4 smaller
*You can use any size circles you want, just make sure you have 2 of the same size for the larger circles and 4 of the same size that are smaller than the large ones. You can use all the same fabric, but I usually use 1 print for the large circles and another for the smaller ones.
Here is a video with the step-by-step directions:
Here is the tutorial, if you'd prefer the written method, though seeing it on video is WAY less confusing:
1. Take your to you larger fabric circles and glue them on top of each other by hot gluing a small little dab in the center of one and pressing the other circle on top.
2. For the smaller circles, you'll fold them in half and then layer them one at a time on top of each other, stacking them on the larger fabric circles. The rounded part of the fabric will line up with the round part of the large fabric circles and the straight, folded edge will be in the center.
3. Add several small dabs of glue under the layered fabric and as close to the center of the flower as possible to secure.
4. When you're done you can glue a button in the center, or a rhinestone… whatever you'd prefer!
5. To secure the flower to the headband, place a generous amount of glue on your rectangular fabric, then place it on the underside of your headband. Center your headband on the fabric, then place the flower on top of the headband and press firmly to secure.
And that's it!
So easy and super cute!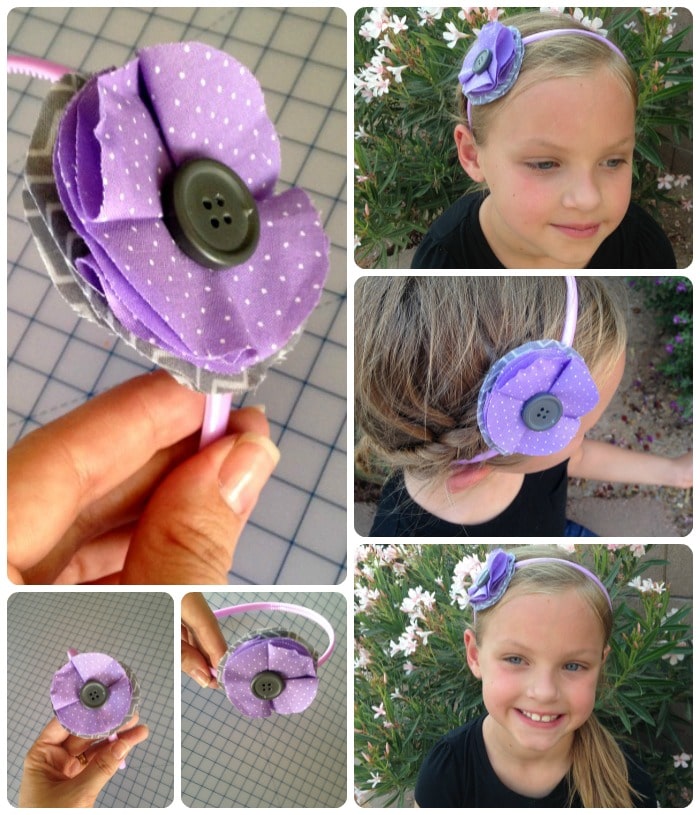 Here are a couple  more that I've made: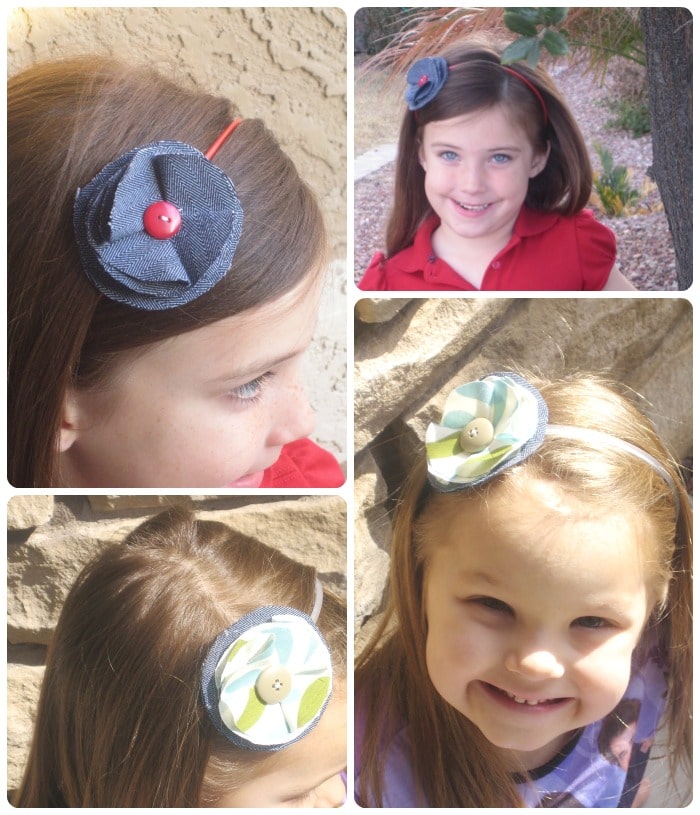 Give it a try and let me know how it works for you!
(This post originally published on Somewhat Simple in February 2010)