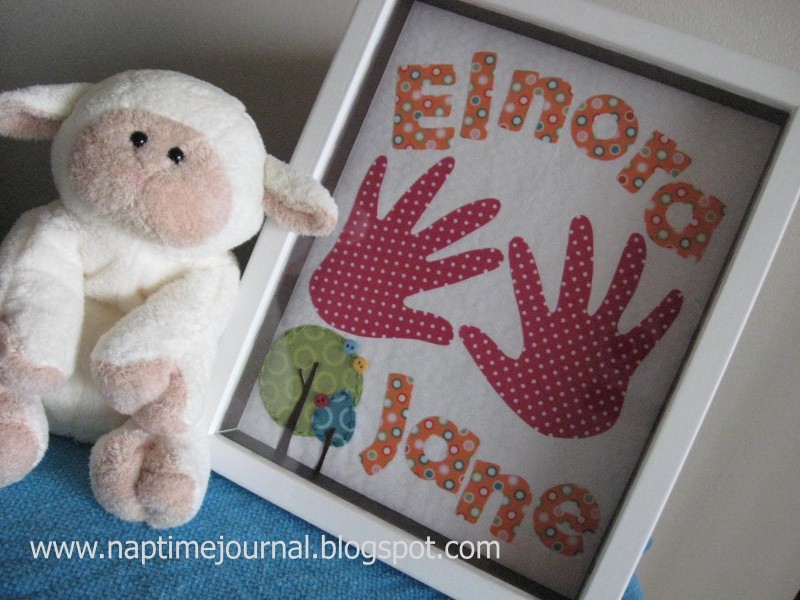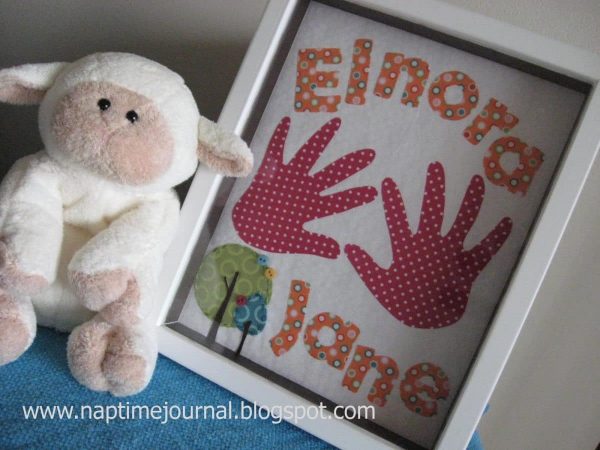 We all know that our kids hands can be very busy and hard to get a hold of sometimes.
And they grow up so fast so why not make something using their hands that you and them can enjoy for years to come.
This is what I did with my almost 3 year old daughters hands and I love how it turned out.
Made from fabric and framed in a shawdow box it sure makes for a cute shelf on her bookcase!