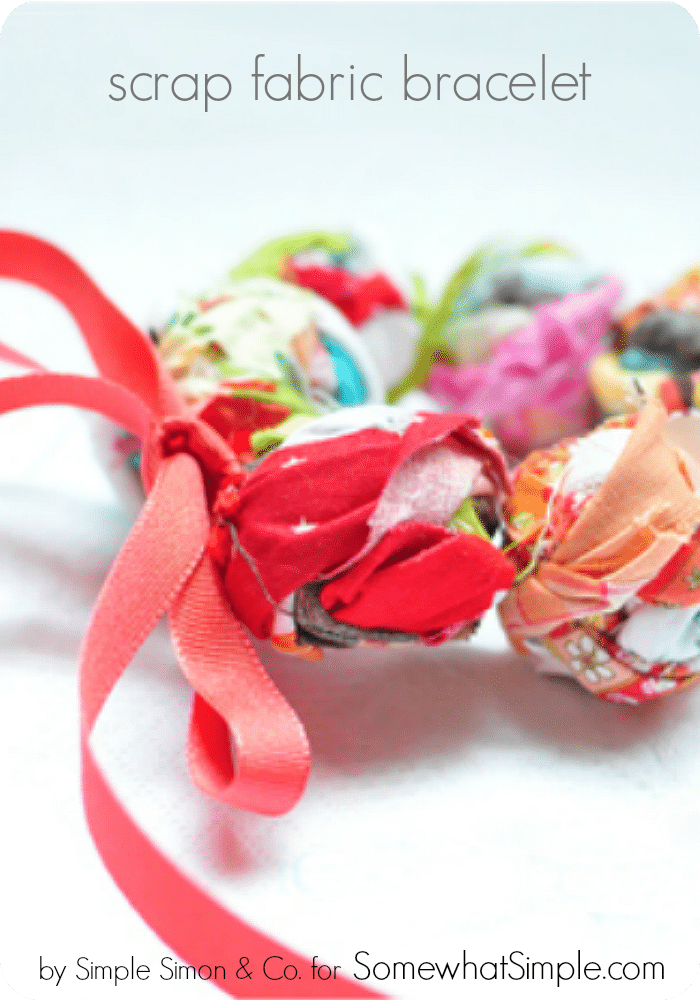 These fabric scrap bracelets are a fun project for kids. My 6 year old had a lot of fun with these- they are quick and easy!
You will need a long strip of fabric scraps. All of mine were 2x 6 inch rectangles that were sewn together in one big long chain, but you could make your scrap fabric any size you want. (I sewed the fabric strips together while she was at school and then we were ready to begin when she came home.)
DIRECTIONS:
And there you have it!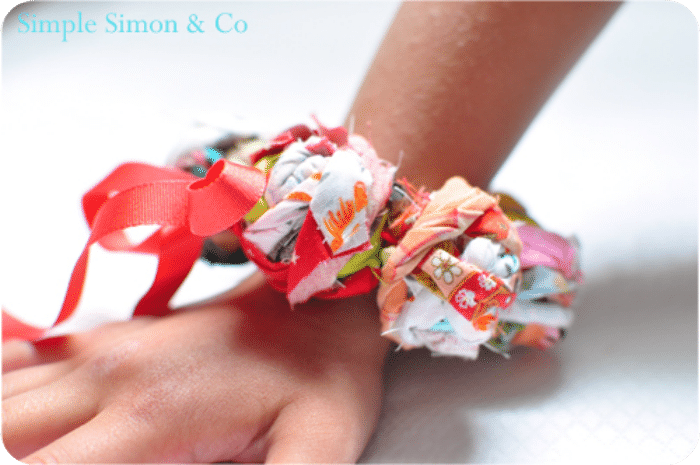 Trust me when I say my almost-six-year-old loved it! She helped roll the balls, I hot glued them and she has been wearing it ever since. A good kid-friendly project that has a gajillion possibilities. Make one for every holiday, make larger-sized balls and put them in an apothecary jar, make them into a garland… ok, you get the idea! Now, go get your scrap bin…..and get rolling. It's kind of addicting.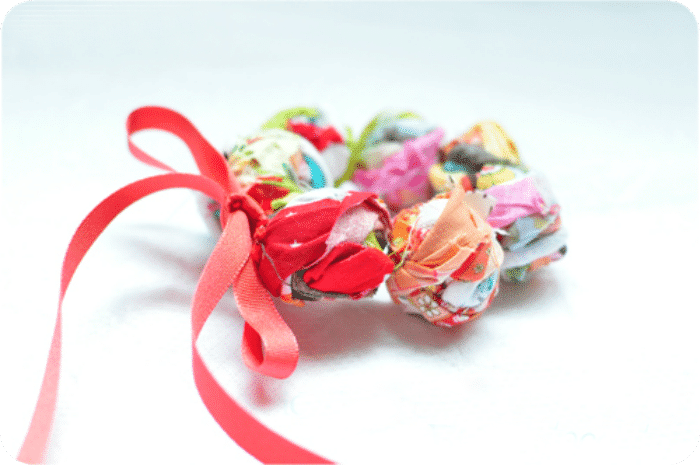 Come say Hi over at Simple Simon and Co…we'd love to see you!
This post originally published on Somewhat Simple in May 2012.