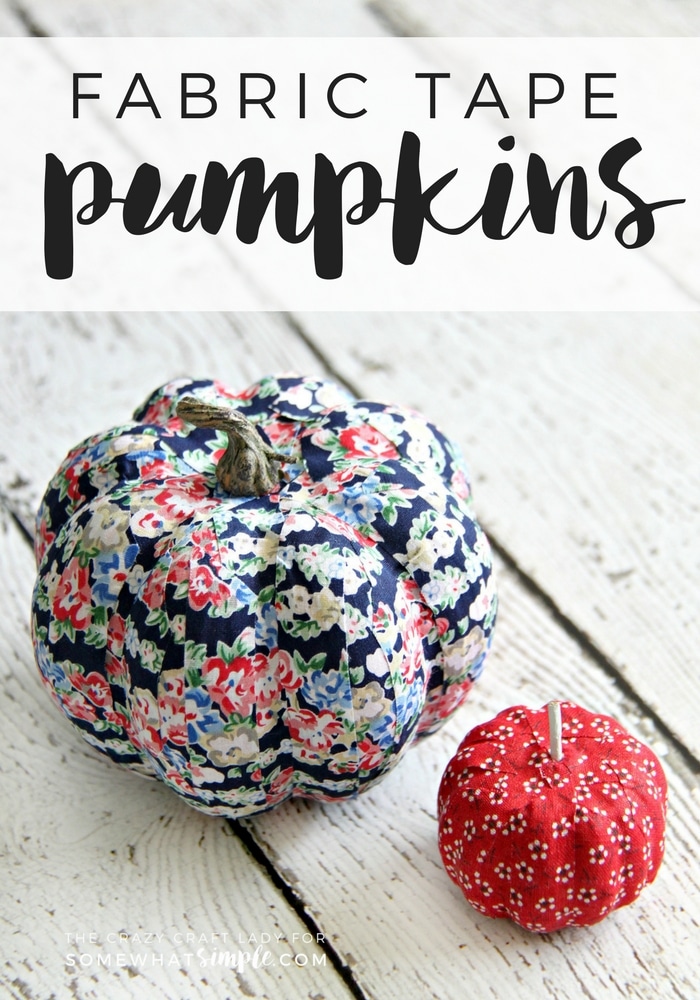 Fabric tape mini pumpkins are a simple fall craft that adds a fun variety to your fall decor!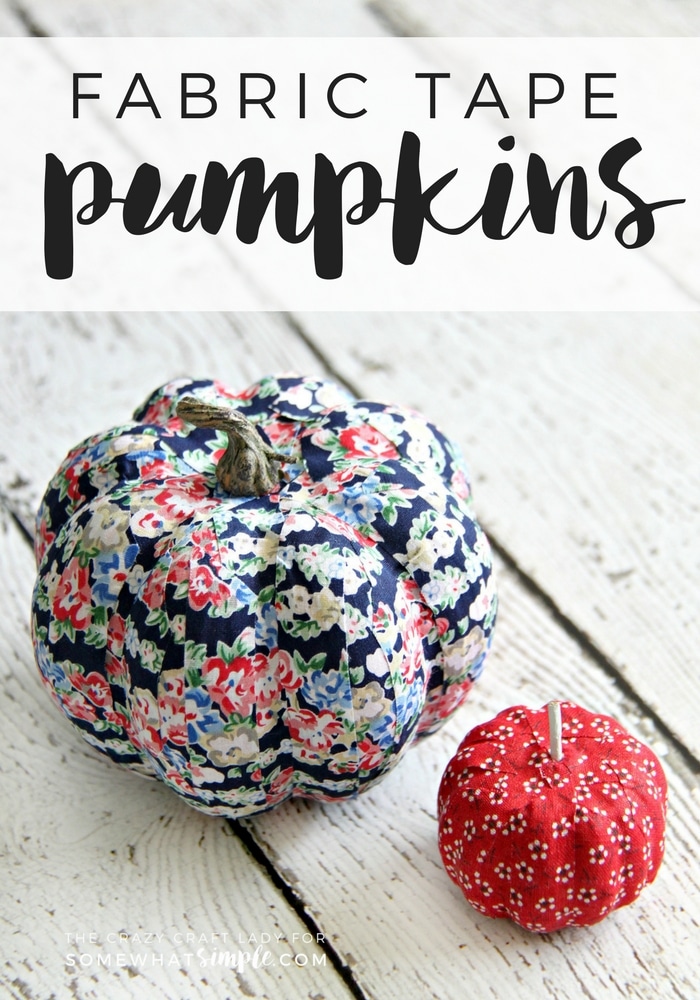 Fabric tape is one of my favorite crafting supplies. It is available at craft stores in a variety of colors and patterns, and if can be used to decorate just about anything – like these fun mini pumpkins. This simple fall craft activity is perfect for crafters of all ages, and it only requires three supplies. So grab your favorite color of fabric tape, and get crafting.
How to Make Fabric Tape Mini Pumpkins
Supplies Needed for Fabric Tape Pumpkins –
faux mini pumpkins* – pick them up at your local craft store or dollar store
fabric tape in any pattern or color you like
scissors
*Select smaller pumpkins so you don't run out of fabric tape. Those rolls are tiny!

Directions for Fabric Tape Pumpkins –
Starting with the ridges, add strips of fabric tape at even intervals around the pumpkin. Cut the strips of fabric tape long enough to cover the pumpkin from top to bottom.
Fabric tape has some give. Using your thumbs, smooth the tape from the center out. Mold the tape to the curves of the pumpkin as you go.
Fill in the gaps with smaller pieces of tape. Cut the strips of tape at an angle, so that the pattern on the tape blends better.
Repeat the process on various sized pumpkins and with different patterns or colors.
Such a simple pumpkin craft just perfect for fall!
The options are limited only by the fabric tape patterns available at your craft store, so have fun!!!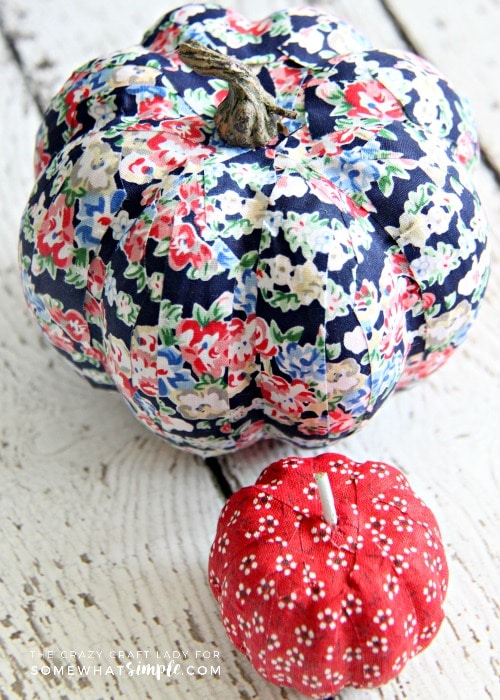 Here are a few more simple and fun fall pumpkin crafts you might enjoy: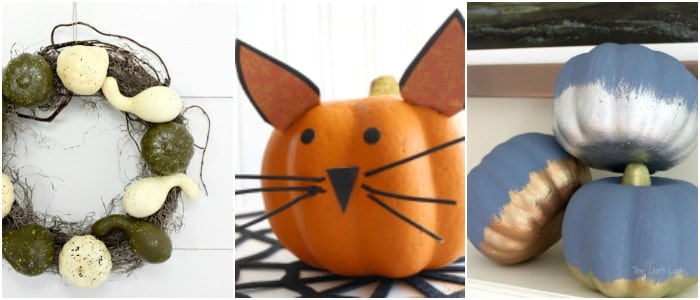 16 Dollar Store Fall Wreaths // No-Carve Kitty Pumpkins // Dollar Store Pumpkin Crafts