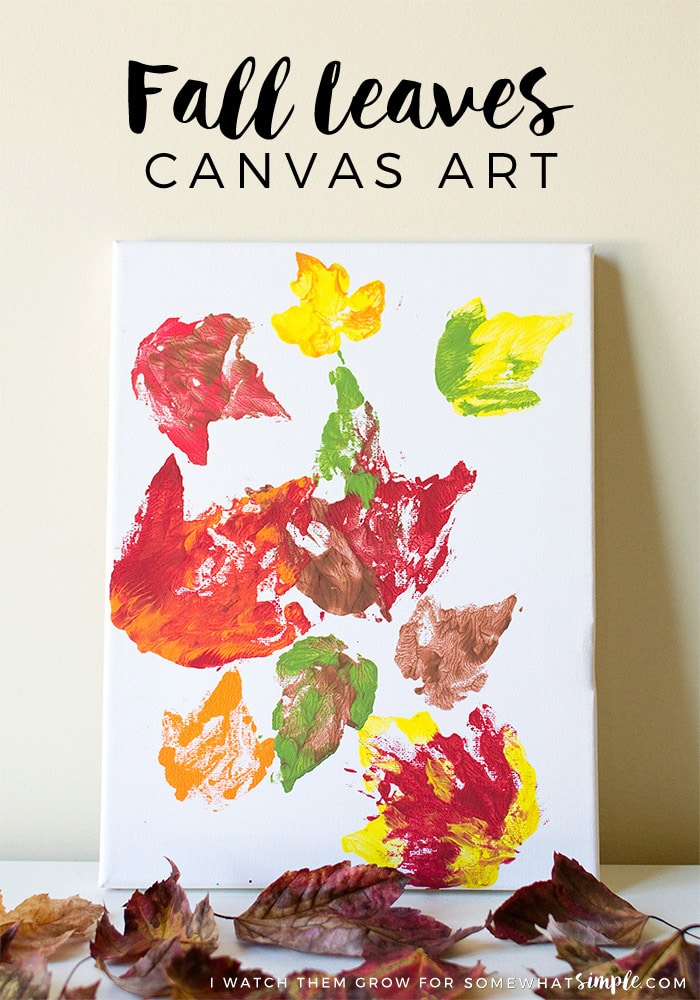 Looking for a fun fall art project for kids? This leaves on canvas art idea is an easy and beautiful fall craft to make with the kids!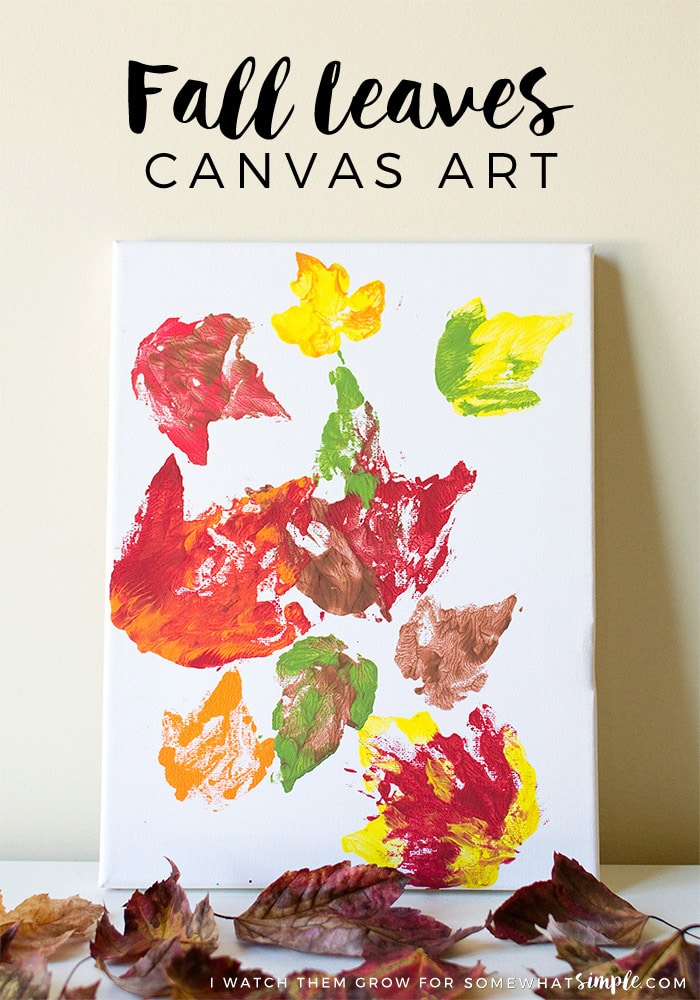 A nice thing about this fall leaves canvas art is that you don't actually need fall leaves, which sounds odd, but it's true! You only need fresh leaves, that you paint in fall colors. So if you live in area that doesn't have autumn leaves, or if you're getting a head start on the season before it begins, you can still make this 🙂
Fall Art Project for Kids – Leaves on Canvas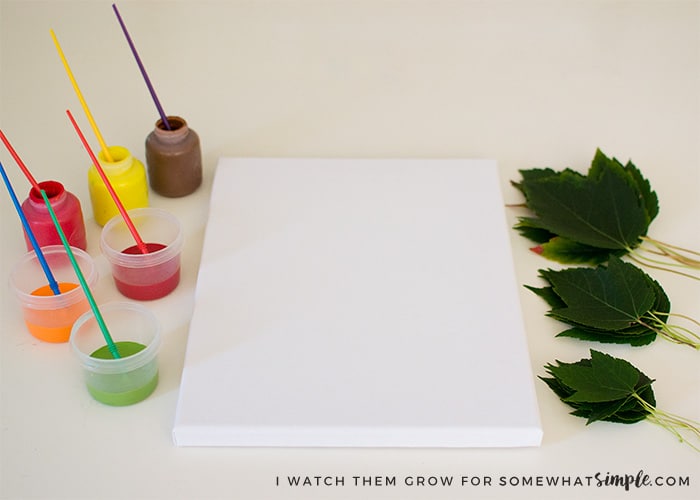 SUPPLIES:
A blank canvas (your choice of size)
Acrylic paints in fall colors (red, orange, yellow, brown, etc.)
Paint brushes (one for each color)
Fresh leaves, enough to fill your canvas (a variety of sizes and shapes if you want)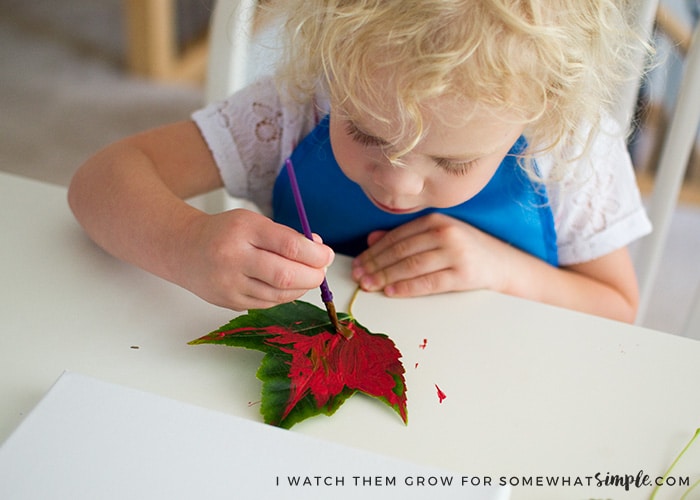 DIRECTIONS:
Choose a leaf, choose a paint color, and start painting the front of the leaf. Use two or more colors to cover the leaf completely. Ideally you want enough paint for it to transfer to the canvas with solid color, but not too much that it's blobby, which will lose the shape and detail of the leaf. Here's a few of their painted and stamped leaves to give you an example:
2. Turn the painted leaf over onto the canvas and gently press it down, to stamp the paint onto the canvas.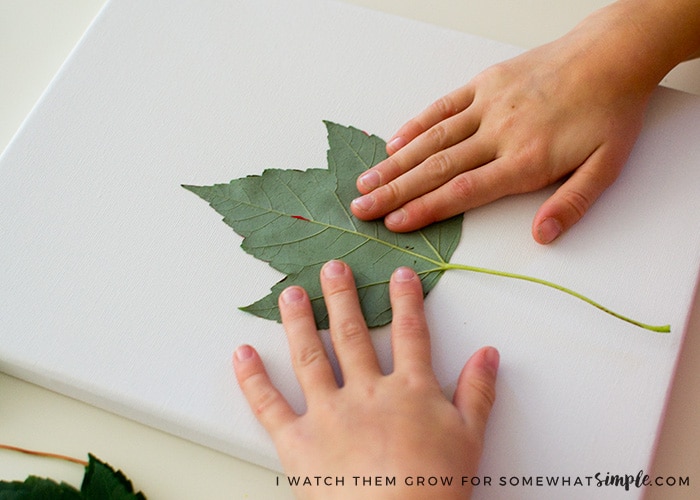 3. Use the stem of the leaf to lift it off the canvas, and discard the used leaf.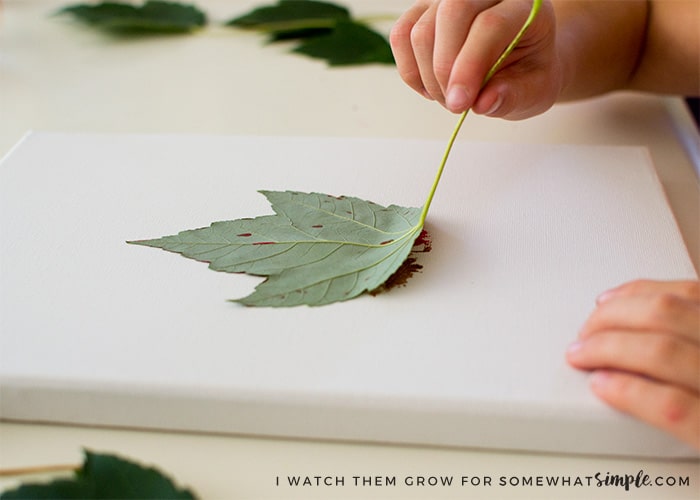 4. Repeat with clean leaves until your canvas is complete.
5. Allow to dry, and then it's ready to display.
6. Hang your fall leaves canvas art on the wall, or set it on a shelf, mantle or table for lovely autumn decor!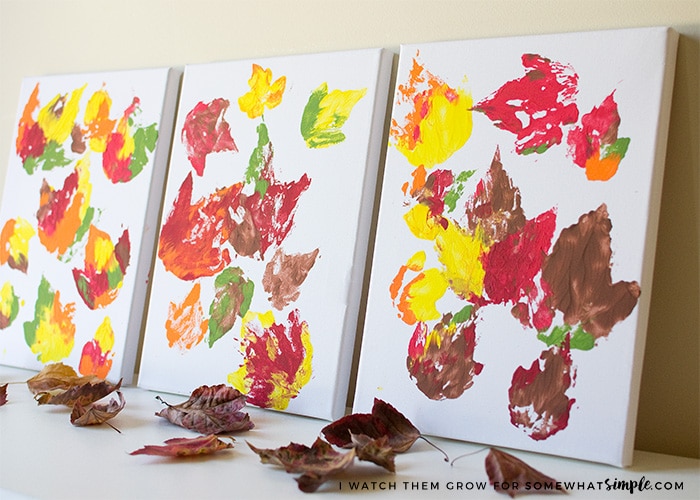 My kids loved painting the leaves so much they just wanted to keep going. This was definitely a fun fall art project for them, and I love how beautiful they turned out!