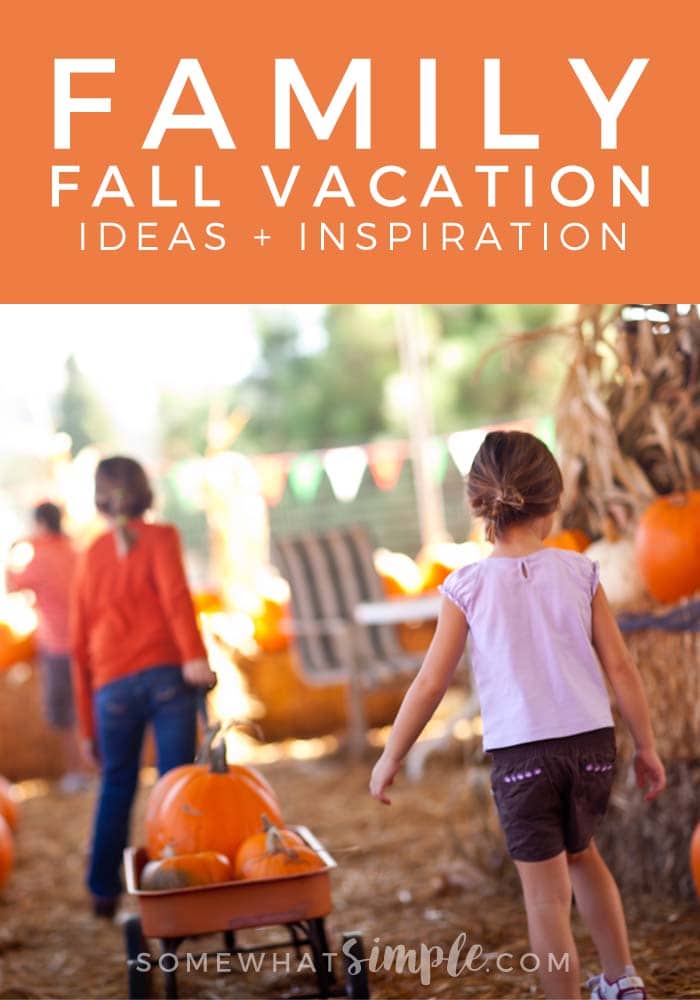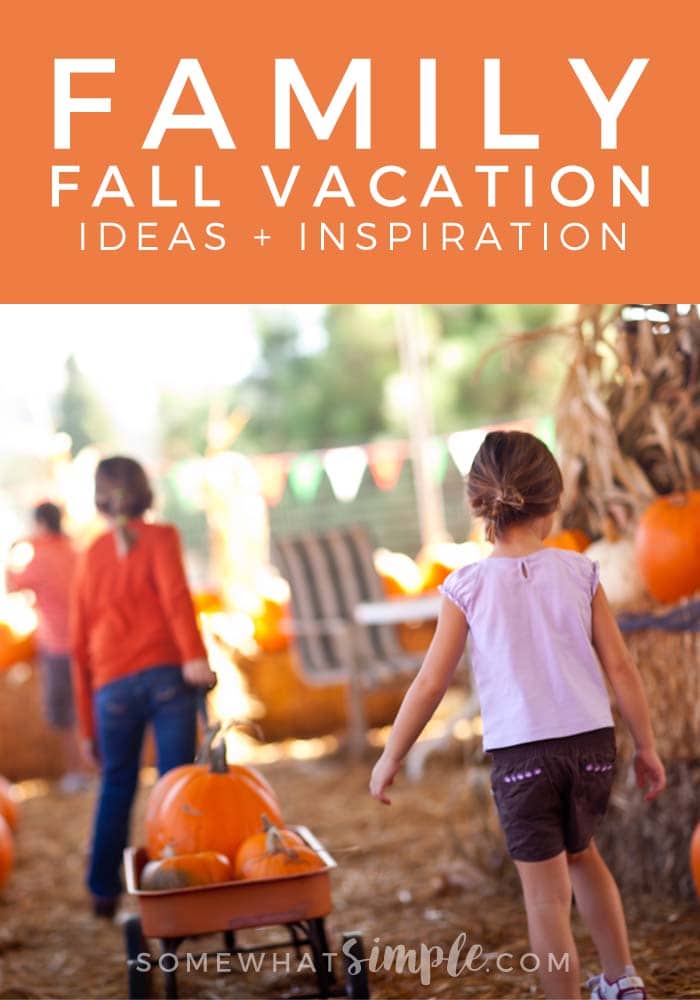 Some people get all sad when the summer is over. But over here?
Fall is hands down my favorite time of year. If it's associated with Fall, I love it. But if you live in the desert-ish regions of the country like I do, you don't see much of the Fall beauty. (Just the cooler temps – which still merits a Hallelujah)
So I decided to round up some Fall Family Vacation Ideas. A list of ideas that can make this Fall a little more festive, and are sure to build some great family memories!

Fall Foliage
Pack up the kids and get to the mountains! Or visit the Eastern United States. Or anywhere you might find some large, beautiful trees who's leaves change colors. I grew up near the Rocky Mountains and miss those beautiful colors somethin' fierce.
Need some ideas for those beautiful leaves the kids are bound to collect? Click HERE for some of our leaf craft ideas!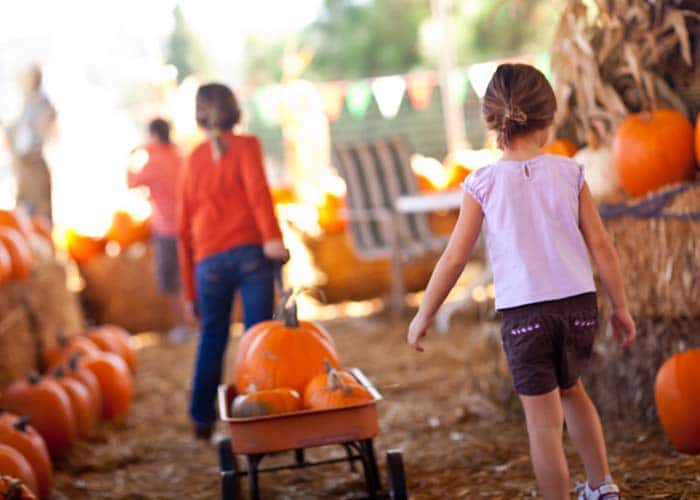 Small Town Charm
A lot of smaller cities or towns put on Fall Festivals. A quick internet search of a town near (or far from) you, and you're set! Go through a corn maze or two for me, m'kay? 😉

National Parks
Usually, the National Parks see fewer tourists during the Fall, so this would be a great time to grab the kids and show them some of our country's beauty! Even the Grand Canyon or Arches National Park are beautiful this time of year and definitely not as hot as they are during the summer.

Road Trips
Wanna combine some or even all of these ideas? Here's some road trip ideas that are sure to make your family vacation more enjoyable:
Family Packing List – Free Printable
Road Trip Tips for Traveling With Kids
So where do you plan on going in the Fall?
Share with us in the comments!