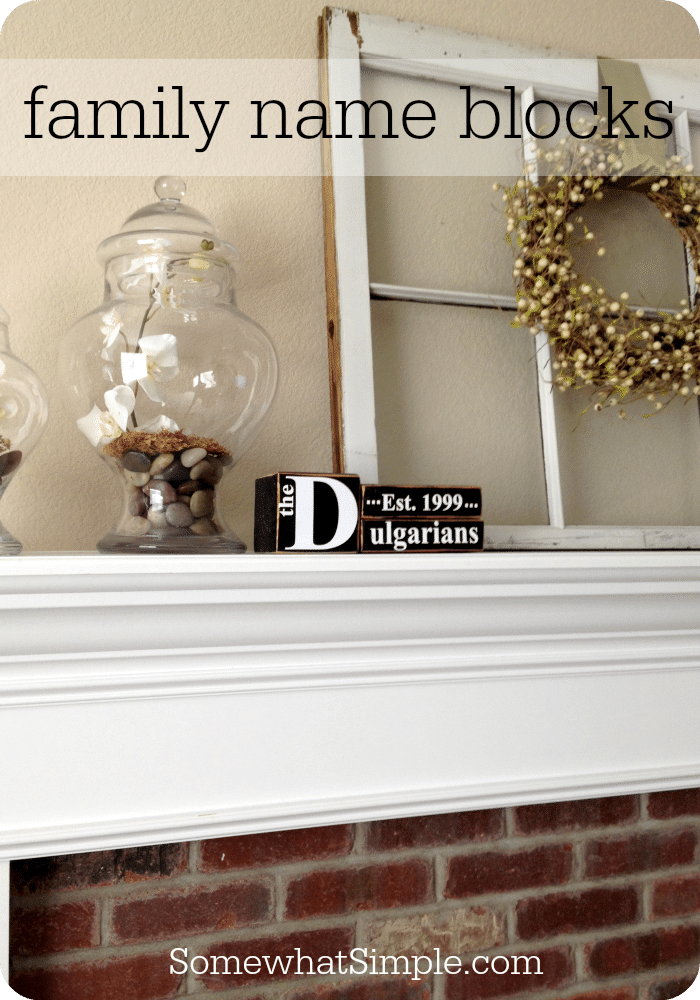 Whenever we have family in town for the holidays, I like to have supplies on-hand for a craft that the ladies can create while the boys watch sports all day. (Is your family that way too? UGH!) I found this awesome tutorial for Family Established Blocks on The Creative Crate and I fell in love! They are such a fun accessory for your home and they can't be any easier to make!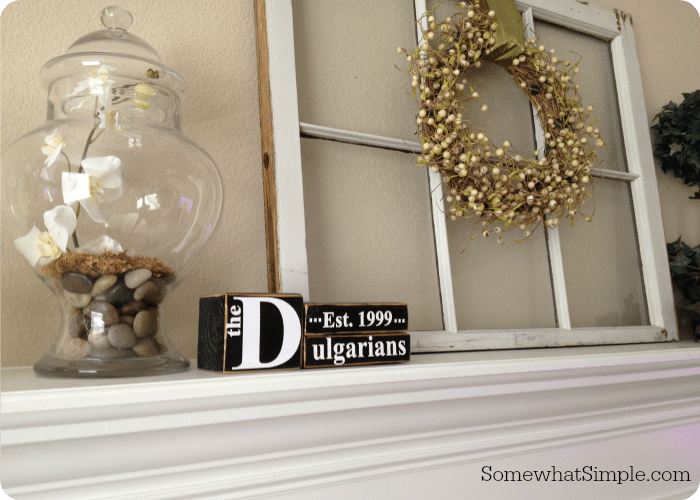 To make these blocks you just need a few materials and about an hour of your time- including paint drying time! We even had the wood cut right at the store, so it really took us no time at all the complete this fun project.
These are the ones my sister in law made and they sit on her darling mantle- don't you just love it? I think they are a perfect gift- Christmas presents for your friends and neighbors, wedding presents, birthdays- you name it! They are thoughtful and personalized, who wouldn't love it?
Anyway, if you haven't been to The Creative Crate, you must do so now! Stacie is super creative and has some great ideas! CLICK HERE FOR HER TUTORIAL.
(This idea was originally featured on Somewhat Simple in July 2009)