Yep…you read that right! Today I'm giving out 1 Silhouette Portrait to a very lucky Somewhat Simple reader! It is the ultimate crafting tool- you can use it for a variety of projects, like this Family Home Evening Board I made last week: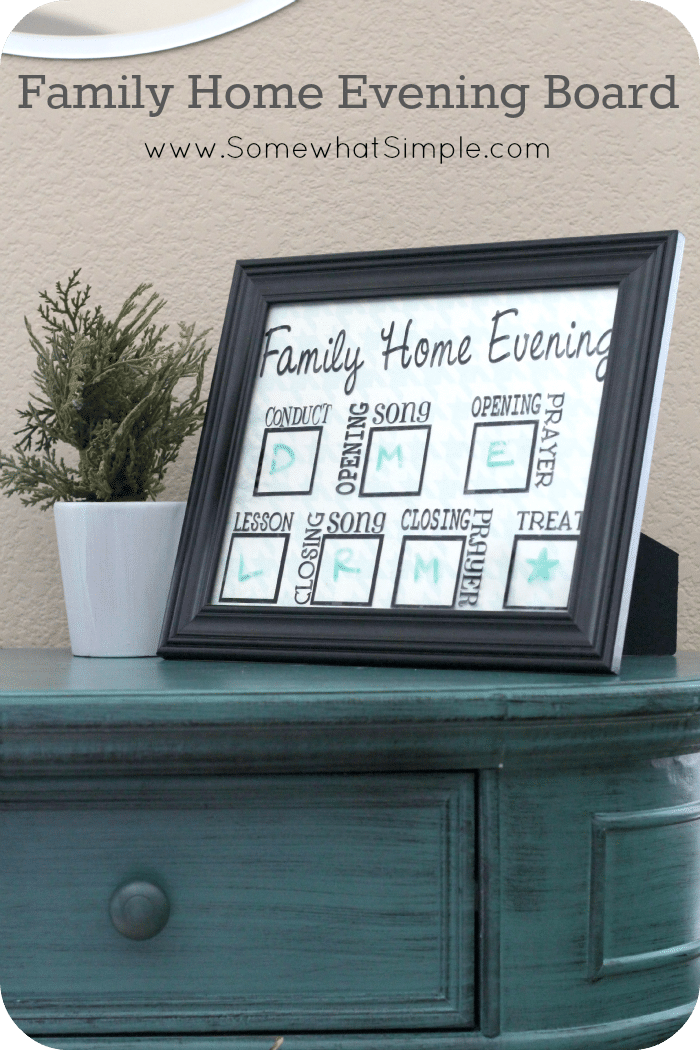 I've been meaning to make one of these for my family for a while now, but I didn't want a HUGE board hung on my wall. I needed it to serve a purpose, but not serve as a focal point.
I grabbed an 8×10 frame that I already had laying around and I cut some vinyl in mirror image so I can put it on the inside of the glass.
Now I can use a dry erase marker to put our initials in the squares (we rotate tasks every week) and it wipes off nice and clean.
I keep the frame on the desk downstairs and it is perfect for my family's needs.