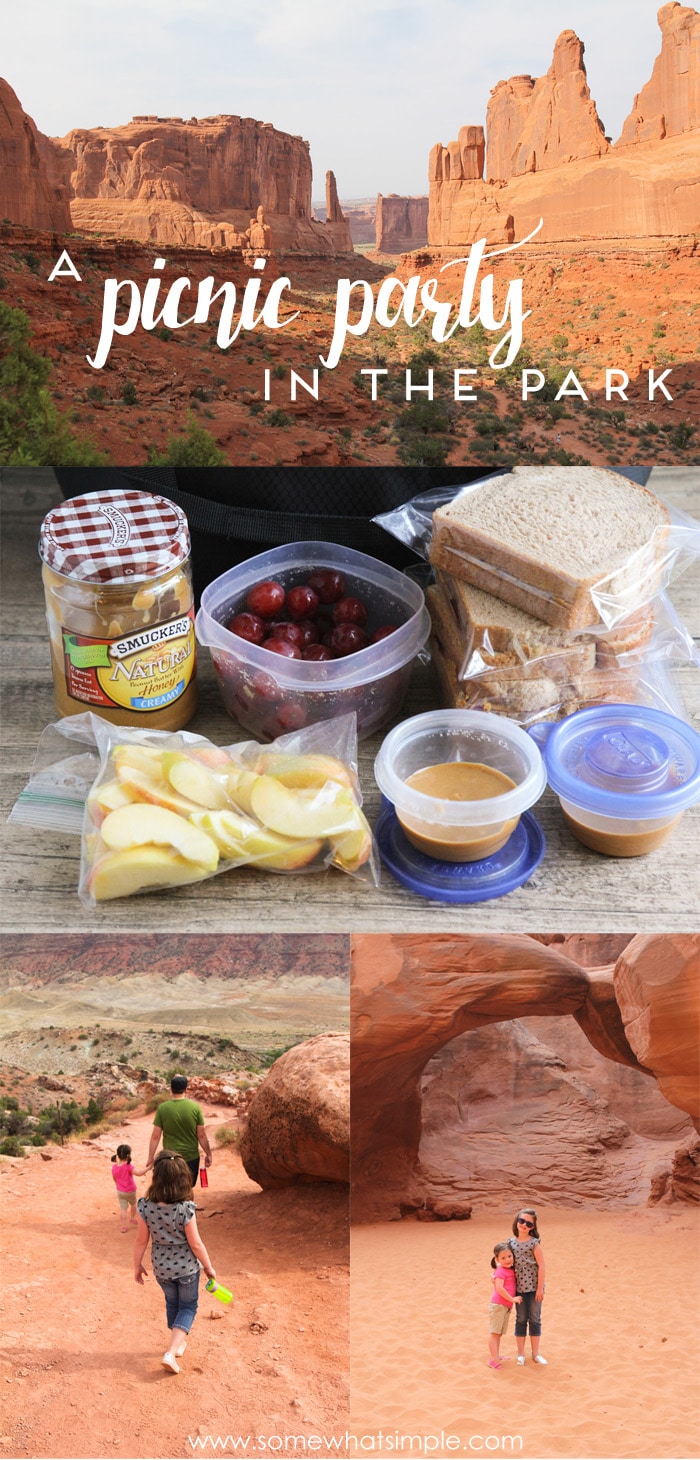 Get out and explore! Let's plan a picnic at Arches National Park!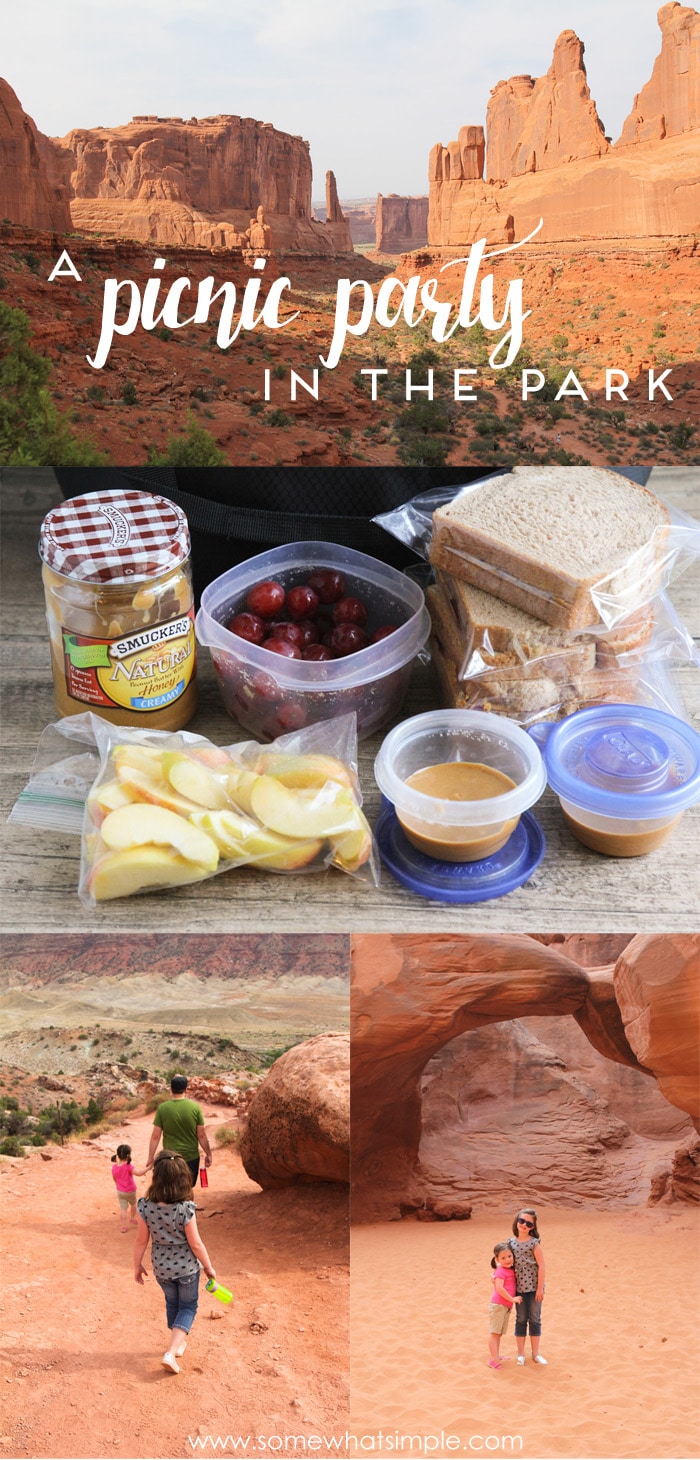 One of the things my family loves best about living in Utah is that we're close to some pretty amazing national parks! I am in awe of all the natural beauty that surrounds us. This week we took a trip down to Arches National Park in Moab, Utah, for some family time and a fun picnic. My girls had a blast, we made some great memories as a family, and we had some delicious treats!
A Family Picnic at Arches National Park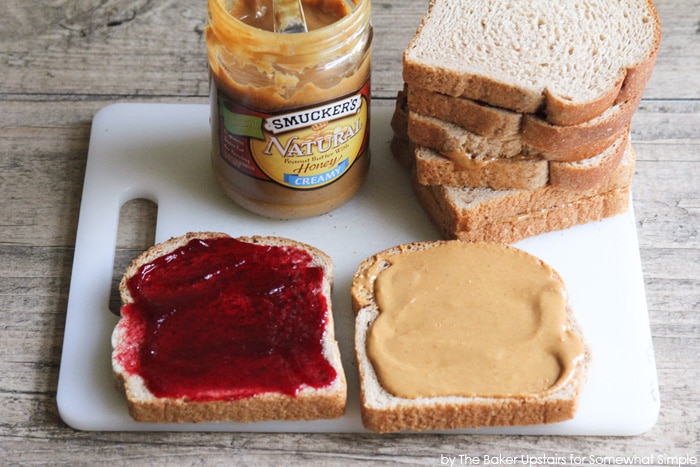 I wanted to keep things simple and easy, and let the kids help. My girls love peanut butter and jelly sandwiches. We also brought some fresh fruit for dipping in peanut butter, which is one of my kids' favorite snacks. I love that it gives them a little protein boost, and I think they eat more fresh fruit when they get to dip it in something yummy!
As much as I love to cook, sometimes it's the simplest foods that are the most delicious. I've found that by keeping things simple when planning an outing with the kiddos, I'm much more relaxed and able to just enjoy the day!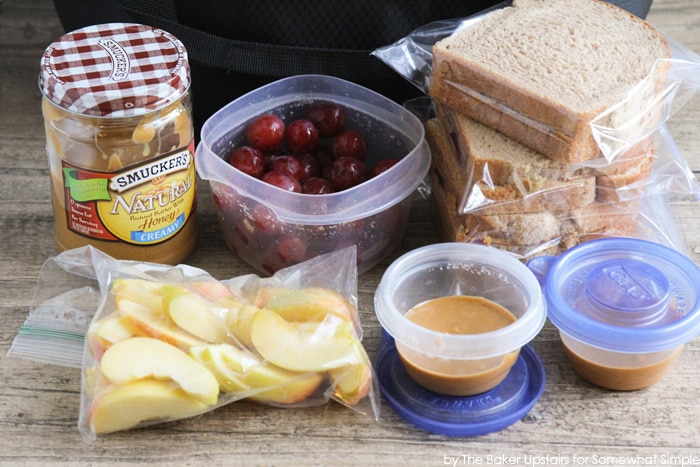 To find a national park near you, visit the NPCA website, where you can browse parks and monuments by state. As I said before, we love living within driving distance of Arches National Park! It was about a three and a half hour drive to Moab, but we had fun listening to podcasts and singing silly songs along the way. The kids were so excited when we finally made it to the park!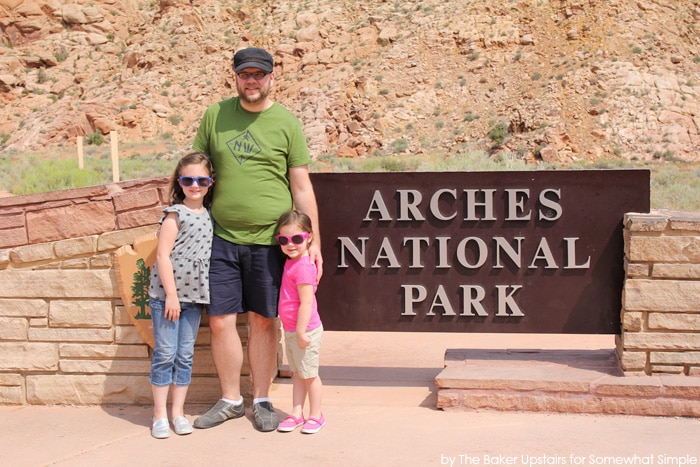 We found a cute little picnic area next to Balanced Rock, and settled down to eat our yummy lunch!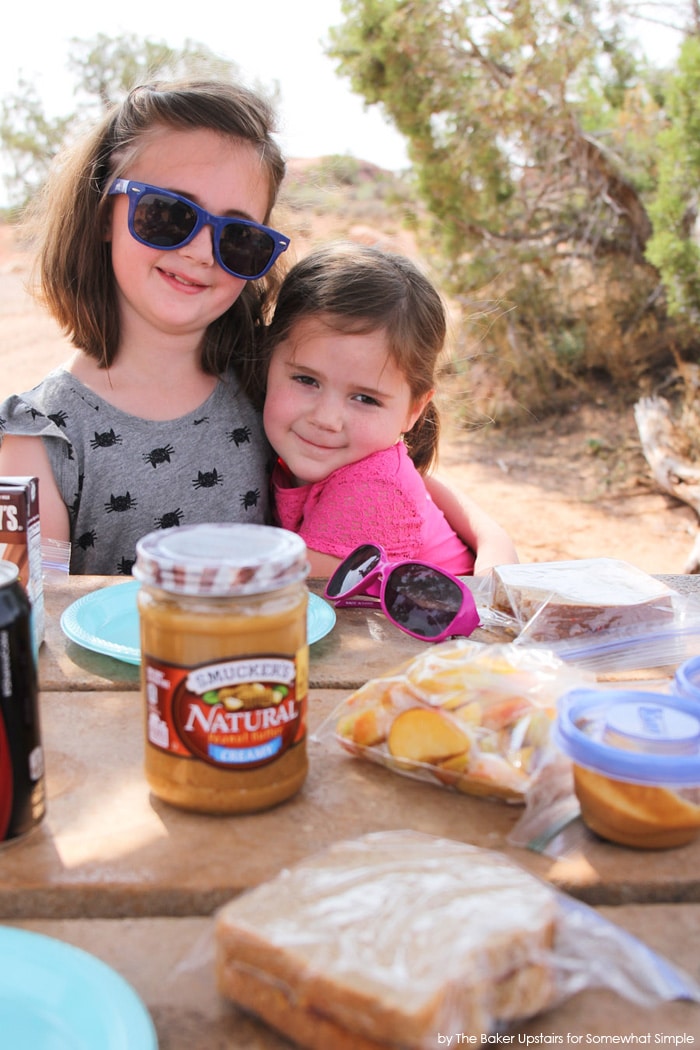 My kids gobbled up their peanut butter sandwiches and fruit like nobody's business!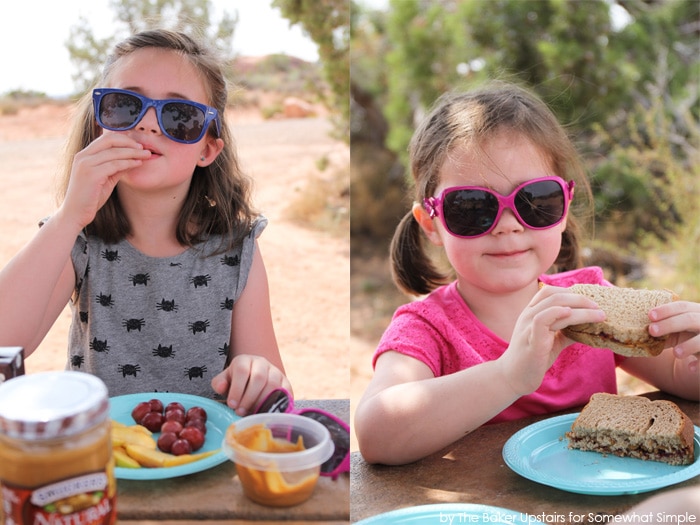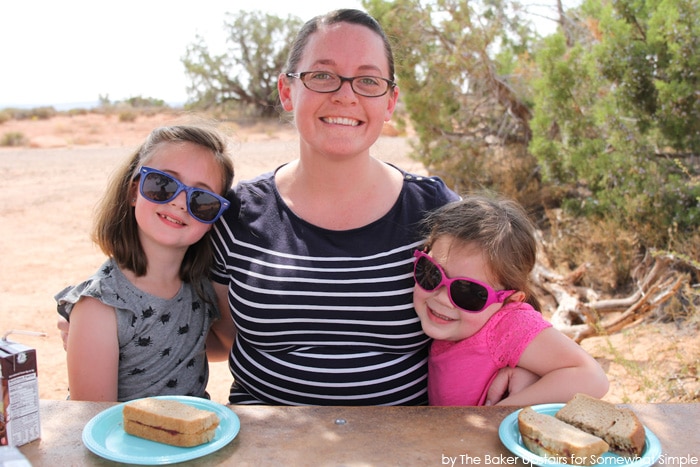 After our tasty picnic, we headed out to explore the park. I love that Arches has such a great mix of beautiful views, family friendly hikes, and more advanced hikes. There's really something for everyone there!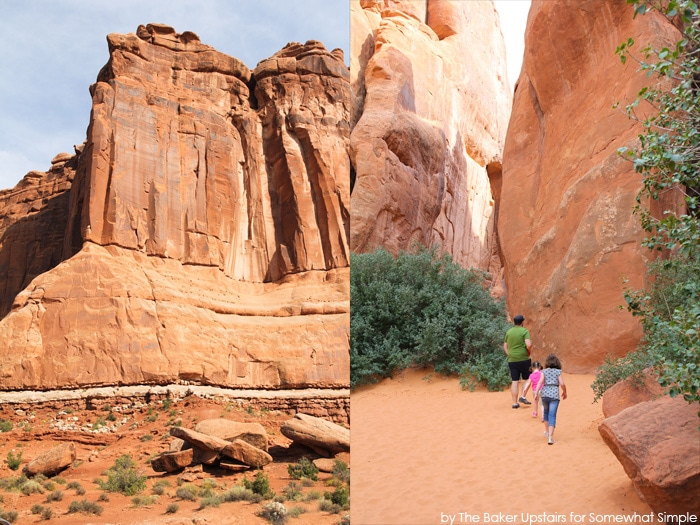 Just for fun, here are some neat facts about America's national parks:
Total recreation visitors to the national parks in 2014 was 292,800,082
There have been almost 13 billion visitors to national parks since 1904.
The most visited national park in 2014 was Great Smoky Mountains National Park.
George Washington Carver, a scientist and inventor who devised over 100 uses for the peanut, is commemorated at 2 national parks: George Washington Carver National Monument in Diamond, MO and Tuskegee Institute National Historic Site in Tuskegee, AL.
You can visit President Jimmy Carter's boyhood peanut farm and learn about the peanut at Jimmy Carter National Historic Park in Plains, GA.
Yellowstone National Park was established by Congress as the nation's (and the world's) first national park on March 1, 1872.
National parks contain:

At least 247 species of threatened or endangered plants and animals.
18,000 miles of trails.
The world's largest carnivore, the Alaskan brown bear.
The world's largest living things, Giant Sequoia trees.
The highest point in North America, Mt. McKinley (20,320 feet), in Denali National Park.
The lowest point in the Western Hemisphere, Badwater Basin in Death Valley National Park, at 282' below sea level.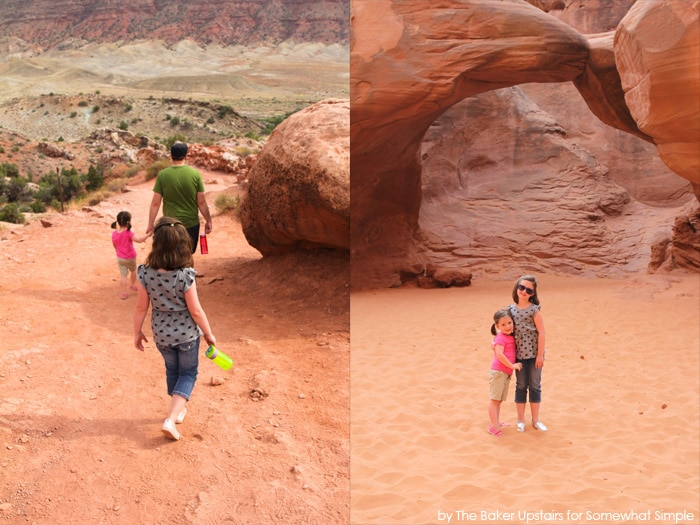 I'd love for you to get out and explore the beautiful parks and monuments near you! Preserving our beautiful country is important to me, and my kids and I had some great talks during our trip to Arches about how to protect the environment around us. I love the old phrase, "take only pictures, and leave only footprints," and we were very careful to gather all of our garbage and respect park signs for staying on the path so as not to damage any of the rock formations at the park.