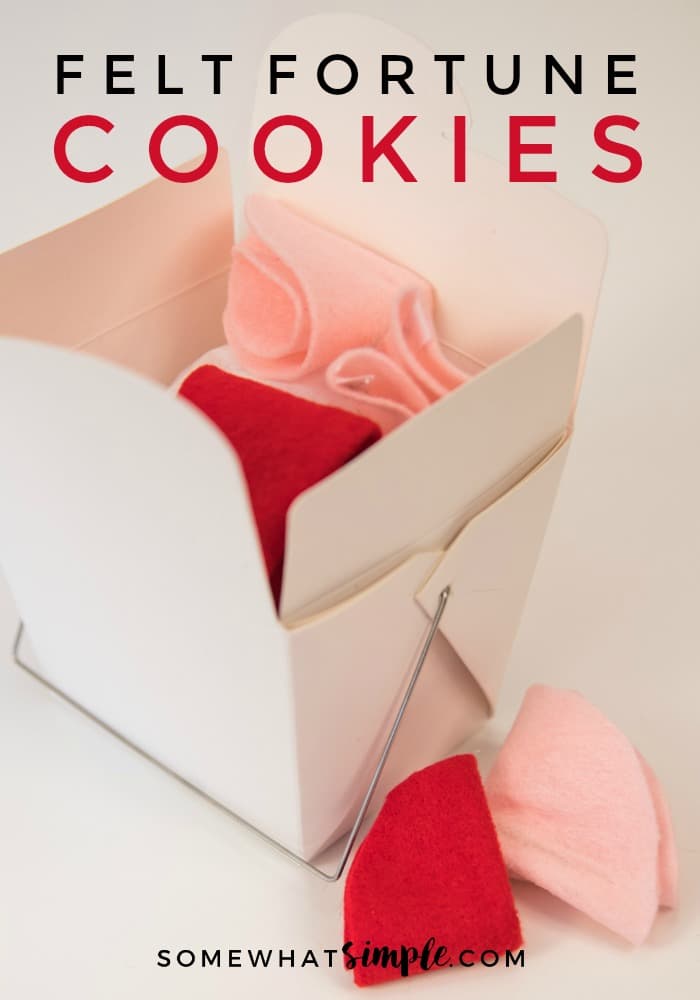 Fill these felt fortune cookies with special "love coupons" for your sweetheart, or fun activities for the kids!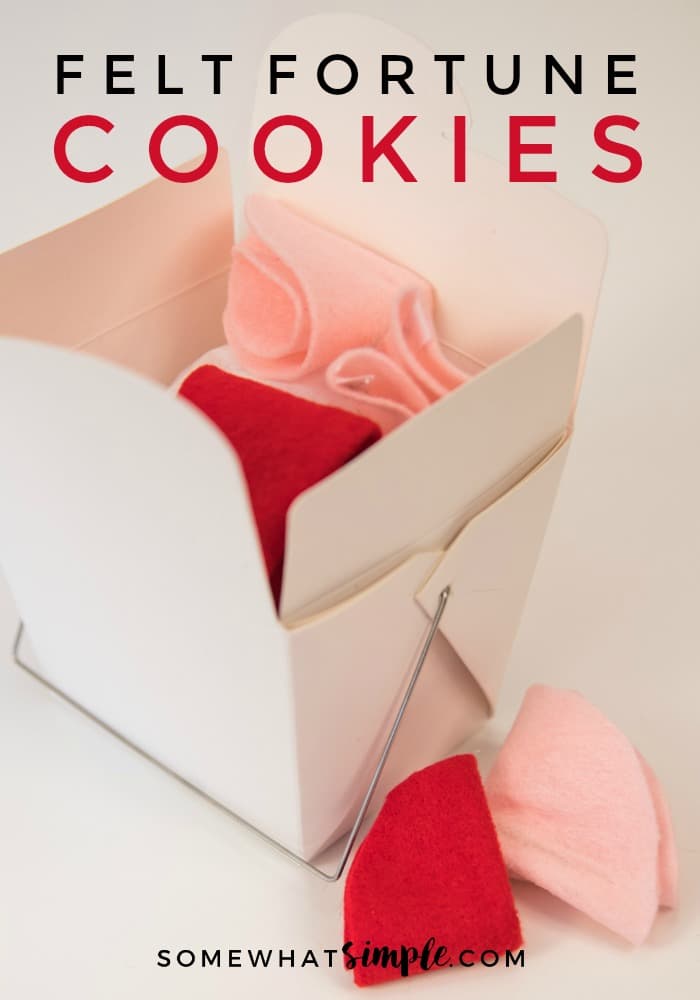 I first made these felt fortune cookies several years ago as a Valentine's Day Gift for my husband. I filled each cookie with a strip of paper that had a short love note on it, or a service coupon he could redeem at any time. It was a thoughtful gift that was super simple to put together!
Over the years I've come up with some variations to this idea and I've soon discovered they can be used for literally any holiday and any activity! One of my favorites is to put strips of paper on them with chores for the family. After dinner each person picks a cookie and they have to complete that assignment as part of clean up – clear the table, rinse the dishes, sweep the kitchen etc. It's amazing how much less fighting and eye rolling you get at chore time when you try to make it fun!
Here is the simple tutorial –
Felt Fortune Cookies Tutorial
SUPPLIES –
felt – use any colors for any holiday or celebration!
marker
circle pattern – this can be as big as you'd like. I used a lid from my pantry that was about 4 inches in diameter.
scissors
wire
ribbon
hot glue gun + glue
strips of paper with love notes, coupons, activities etc. (See below for some examples of coupons)
Chinese takeout box, optional (I got mine for $1.50 @ Hobby Lobby)
DIRECTIONS –
Trace your circle onto the felt with your marker and cut it out.
Cut a ribbon just shorter than 4 inches and a piece of wire just shorter than that.
Put a line of hot glue on the center of your felt and then place wire over the glue. Cover the wire with ribbon while the glue is still hot.
Lay your notes/coupons in the center of the circle, folding as needed to make it fit.
Fold the circle in half then bend the edges together
And you're fortune cookies are made!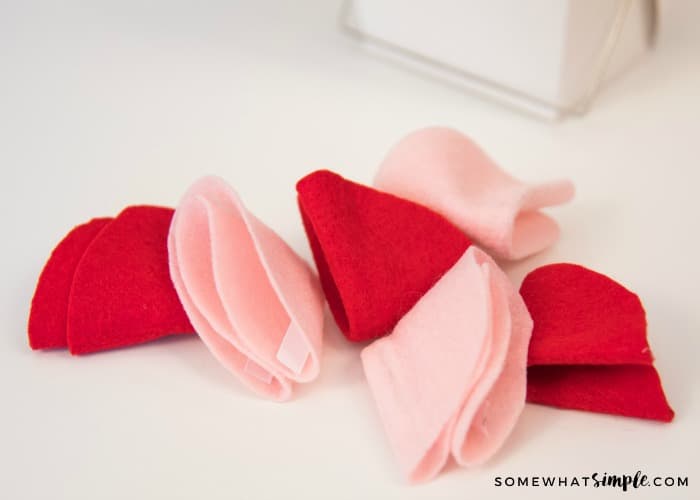 COUPON WORDING
I am not astrology savvy, but since these were "fortune cookies", I wanted to use some verbiage in my coupons that sounded like something you'd find in a horoscope. Here is what I came up with:
It is written in the stars. You will soon be served breakfast in bed.
The planets are aligned, and their energies will present you with the chance to receive a foot massage from your wife.
One who loves you will serve you your favorite dinner.
Lady Luck is on your side! The back rub you have been wanting will finally happen this week.
Tap into the extra ounce of energy you will receive from Jupiter this month and get ready for a fun date planned by your wife.
Pisces has granted Taurus one chance to get out of changing a diaper.
Super cheesy, I know, but I needed something "fortune cookie sounding"!
Another fun idea for your family is to use the activities we shared in our Valentine Countdown.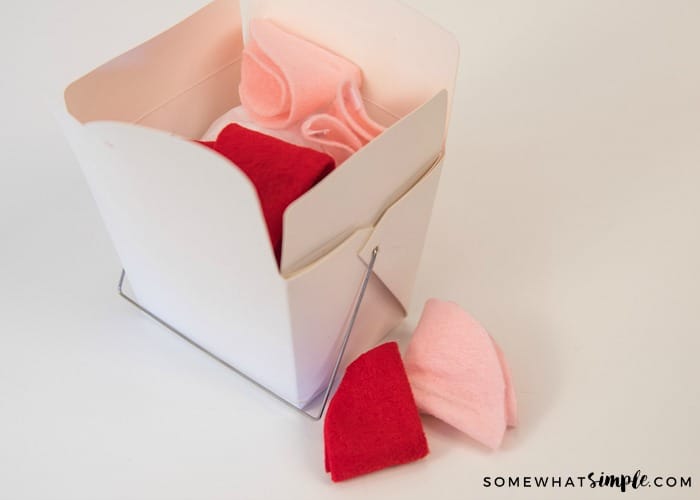 Have fun!
This post originally published on Somewhat Simple in January 2010.