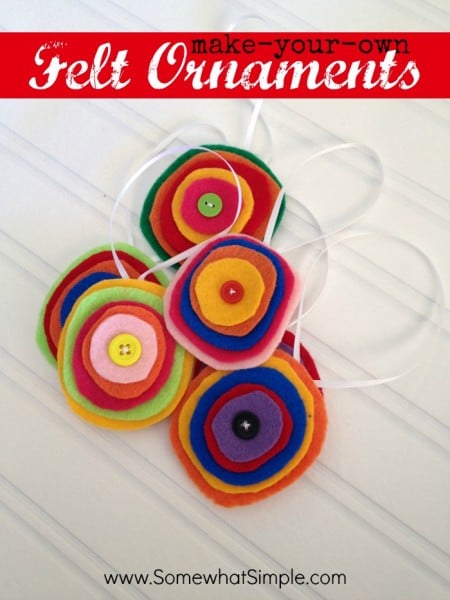 If you're like the millions of others who plan to officially start decorating for Christmas this weekend, these easy felt ornaments are a fun project to make today! I made these last year with my older kids and it was a lot of fun. For younger kids, sewing might be too hard, but you can bust out some white glue and let them go nuts with that version if you'd like!
Easy Felt Ornaments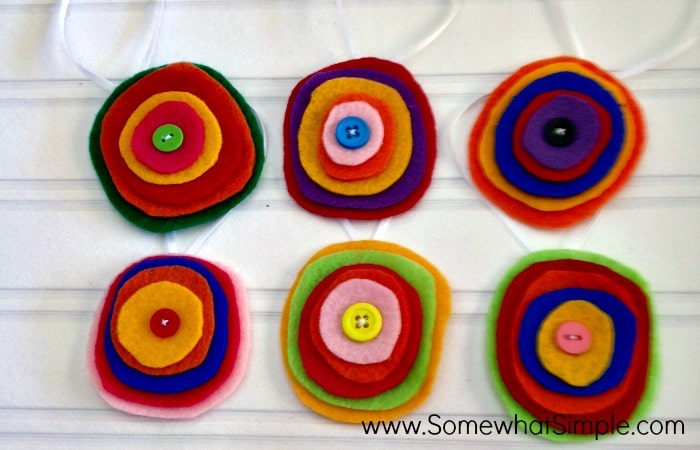 Materials Needed:
Several sheets of felt in a variety of colors
Scissors
Buttons
Needle and thread
Ribbon
Hot glue gun & glue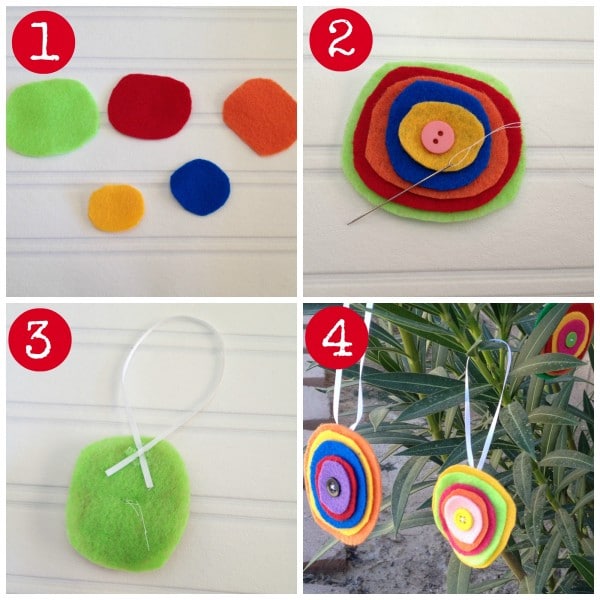 Directions:
Cut out varying sizes of felt circles. You can try to make these perfect with a stencil, but I actually like the look of the imperfect circles- it adds some character.
Stack 5 or 6 circles on top of one another, then sew a button to the center of the felt stack.
Hot glue a ribbon to the backside of each stack of felt circles. Glue as close to the edge as possible so your ornament doesn't flop over.
Hang and enjoy!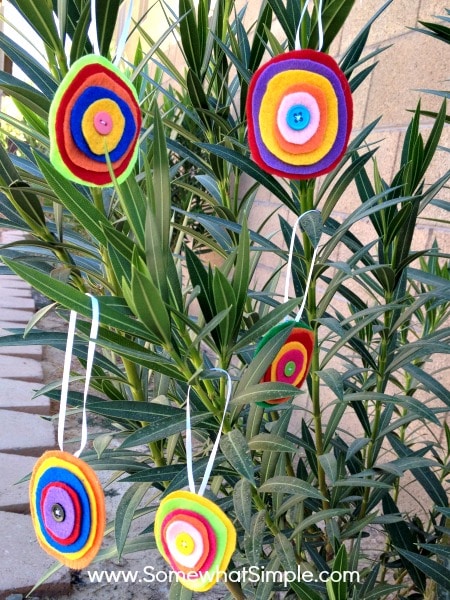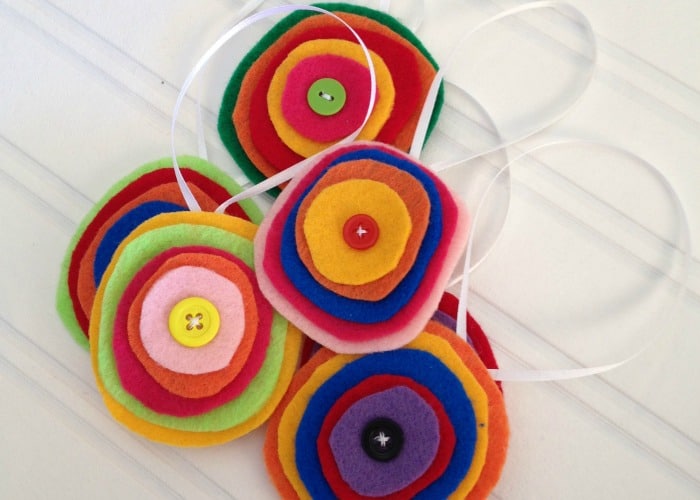 What do you think?
I love the variety of colors- so bright and fun!
Will you be making any homemade ornaments this year?
Happy holidays!!!
This post originally published on Somewhat Simple in November 2013