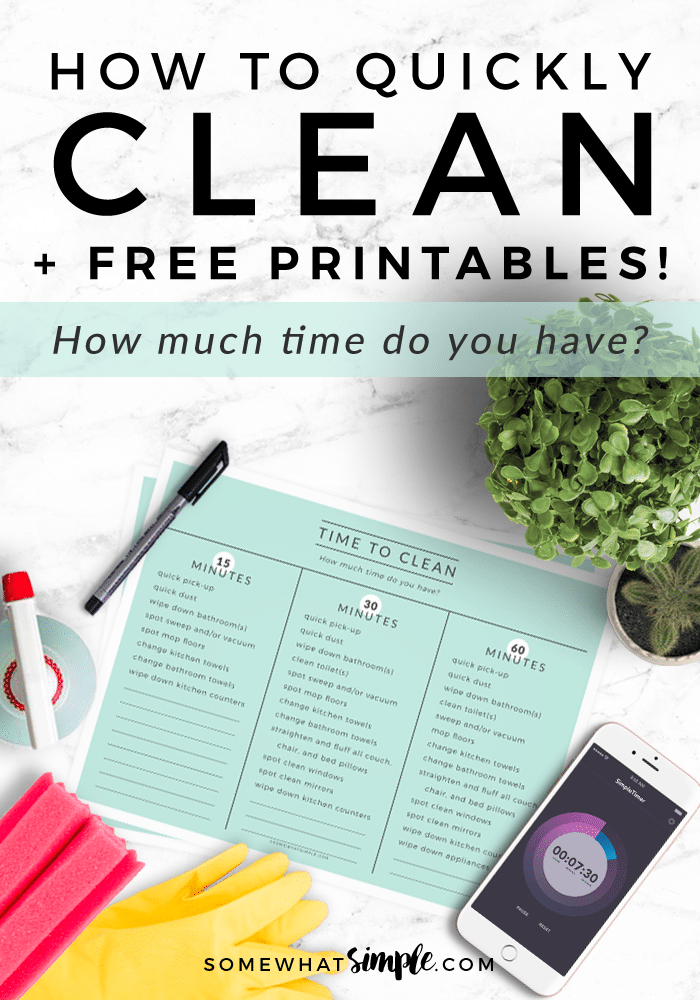 Quick house cleaning tips and how to keep a house clean! 5 free printables to get you on your way to a cleaner home in no time!
How to Keep a House Clean… even with Kids at Home!
As a mom of 5, I feel like in order to have a clean house, I have to pick up, wipe down and sweep aaalllllll the surfaces multiple times a day. It is both exhausting, and impossible.
I mean, if I had nothing else to do all day, maybe cleaning everything over and over would be possible, but it certainly would not be enjoyable.
Because time is limited and time is valuable, we created this Quick House Cleaning Guide full of printables and tips that you can use to help your clean house endeavors. Take a look!
5 House Cleaning Tips and Printables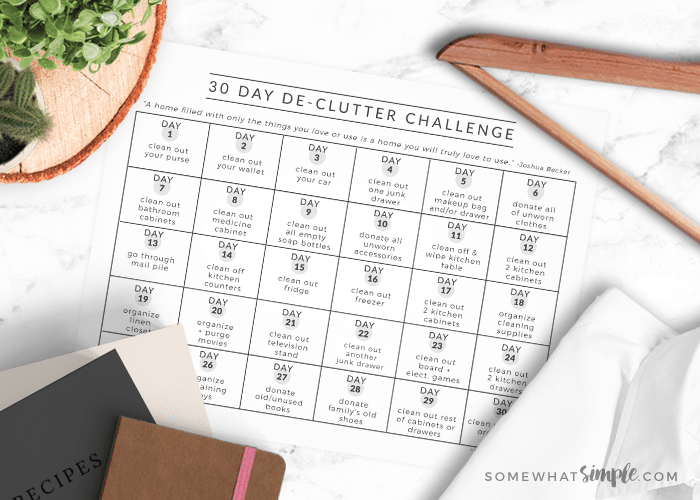 Idea # 1 – 30 Day DeClutter Challenge
Feeling overwhelmed by 'stuff'?! We'll show you how easy it is to take back your home with our 30 Day Declutter Challenge!
Click HERE for the DeClutter Challenge Printable + Details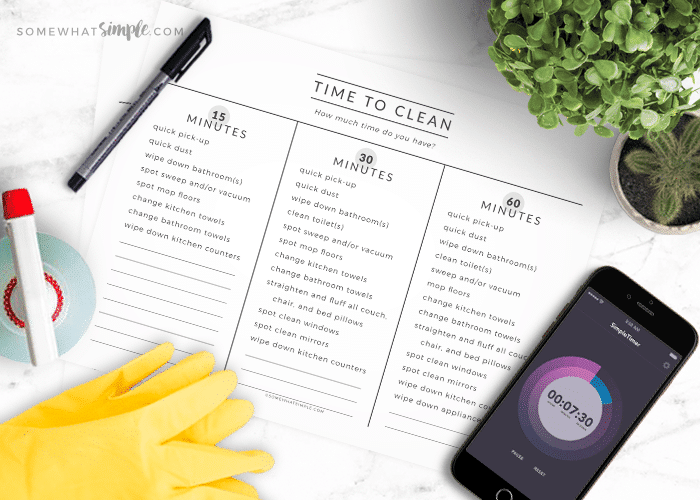 Idea # 2 – Quick Clean Printable
Not all your available cleaning time is going to be the same. So, we created three different plans for a quick clean up, depending on how much time you have!
Click HERE for the Quick Clean Printable + Details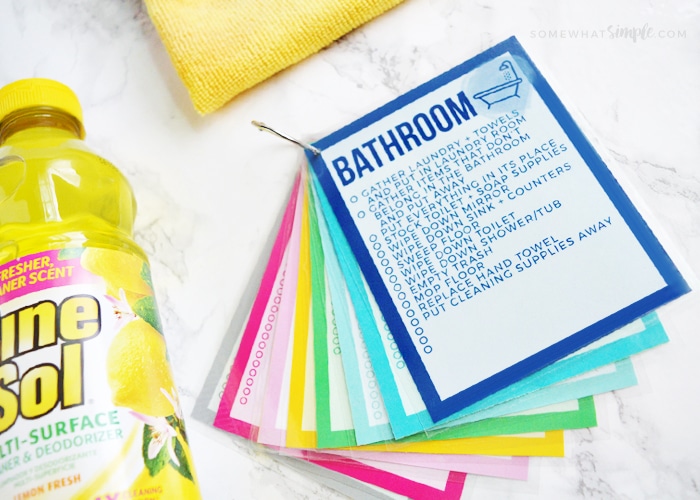 Idea # 3 – House Cleaning Checklist Cards
If you've got "deep cleaning house" on the brain, these colorful Printable Cleaning Checklist Cards will help you tackle your goals!
Click HERE for the House Cleaning Checklist Printable + Details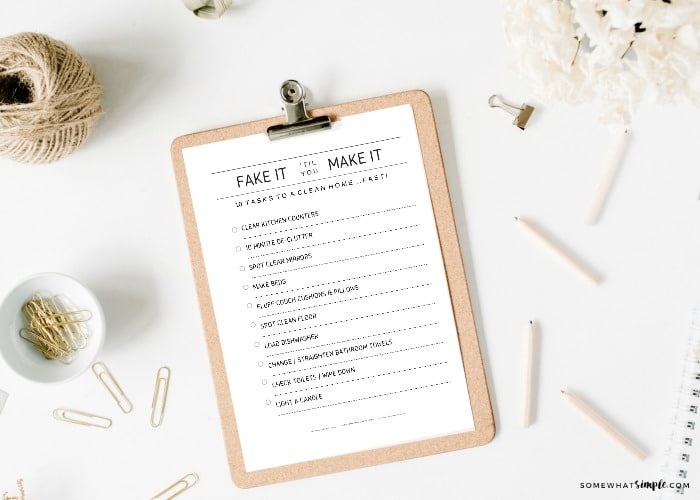 Idea # 4 – How to "Fake" Clean House
Save the deep cleaning for another day – this is all about returning your house to a working order and making your cleaning count!
Click HERE for the Fake Clean House Printable + Details
Idea # 5 – Daily House Cleaning Schedule
Got time for 1 chore a day?? This daily cleaning schedule is an easy way to stay on top of that never-ending list of chores!
Click HERE for the Daily House Cleaning Schedule + Details
ANNNNNDDD……
Get the kids involved in helping out around the house with 2 of our favorite kid's chore charts!
https://www.somewhatsimple.com/free-printable-chore-charts-for-kids/
https://www.somewhatsimple.com/magnetic-chore-chart/