This flower corsage belt is the perfect accessory for your little girl's wardrobe!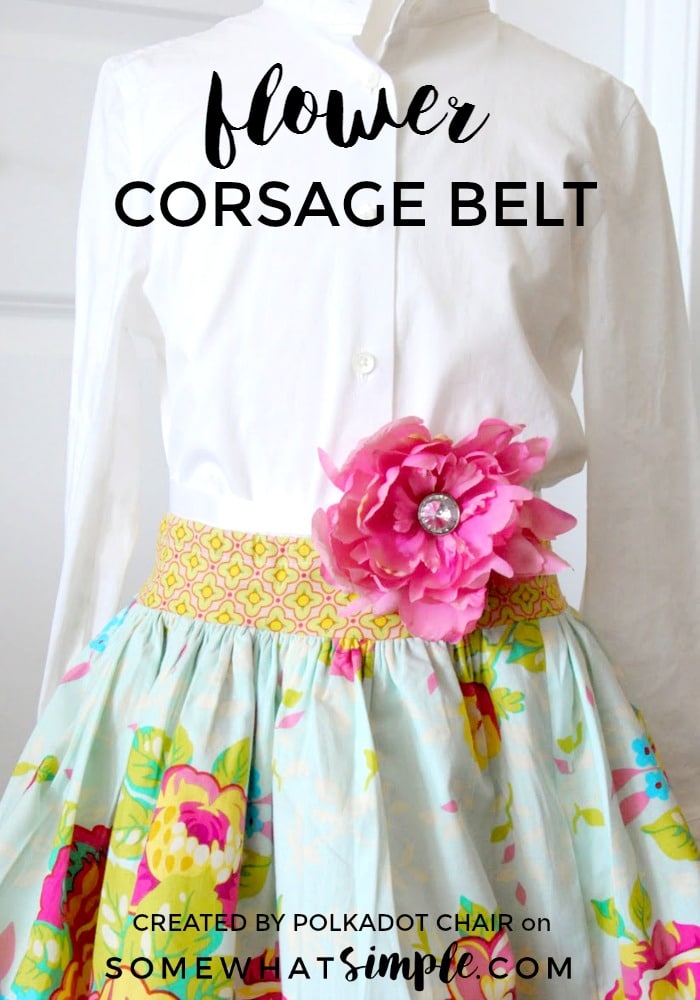 My teenage daughter had this great flower corsage belt that she would wear with plain black dresses to jazz 'em up a bit. It was essentially a cute flower on a ribbon, and it looked super simple to make. I decided I'd try my hand at one for my youngest daughter to add a little something to this darling twirly skirt I made for her last spring. Isn't it adorable?
And it was SOOOO easy to make! Want to give it a try? Here is the simple tutorial: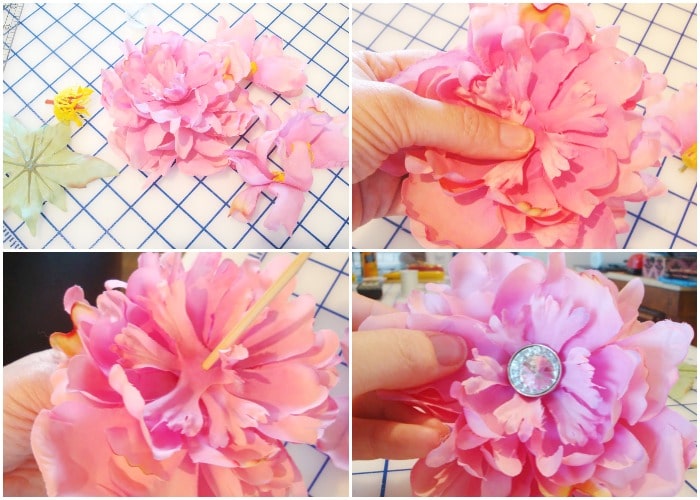 Flower Corsage Belt
SUPPLIES – 
silk flower
wire cutters
needle & heavy thread – ie. quilting or upholstery thread
bamboo skewer
large button/jewel
 DIRECTIONS –
Clip the wire stem off the flower as close to the base of the flower as you can.
Pull the center off the flower out and disassemble it.
Thread your needle and put a knot in the end and set aside.
Lay all the pieces out on your table to get a good idea of what you have to work with, then re-assemble the flower to your liking, making it as thick or thin as you'd like. If you picked a "not full" flower to start with you may need 2 flowers to get the effect you want.
Place the flower pieces on the bamboo skewer so you can keep the petals lined up while you sew.
Sew around the center of the flower. DO NOT cut the thread yet. Remove from the bamboo skewer.
Place the shank of the button though the center hole in the flowers and sew into place. Tie a knot but don't cut the thread yet.
Take a piece of ribbon about 2 x as big as the waist you want the belt to go around. Sew the flower to the ribbon slightly off of the center mark (you don't want the flower to sit dead center on your waist).
Tie a knot and NOW cut the thread.
Place the belt on you (or your daughter) and cut the ribbons to size!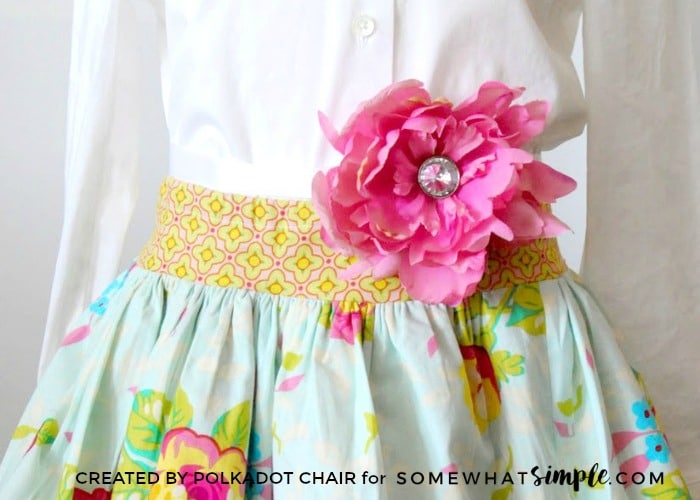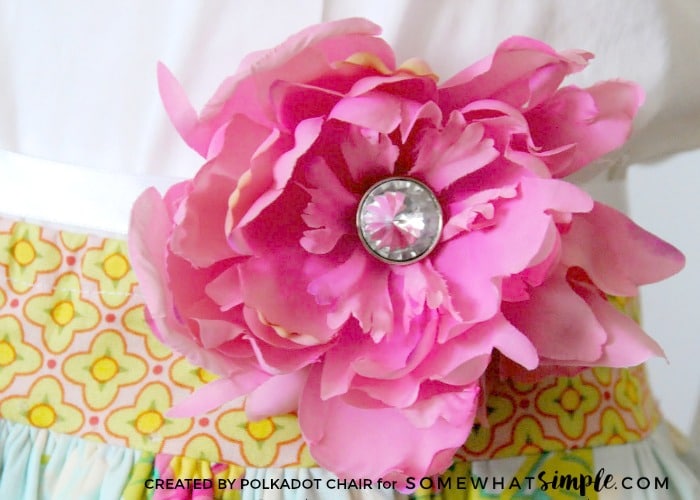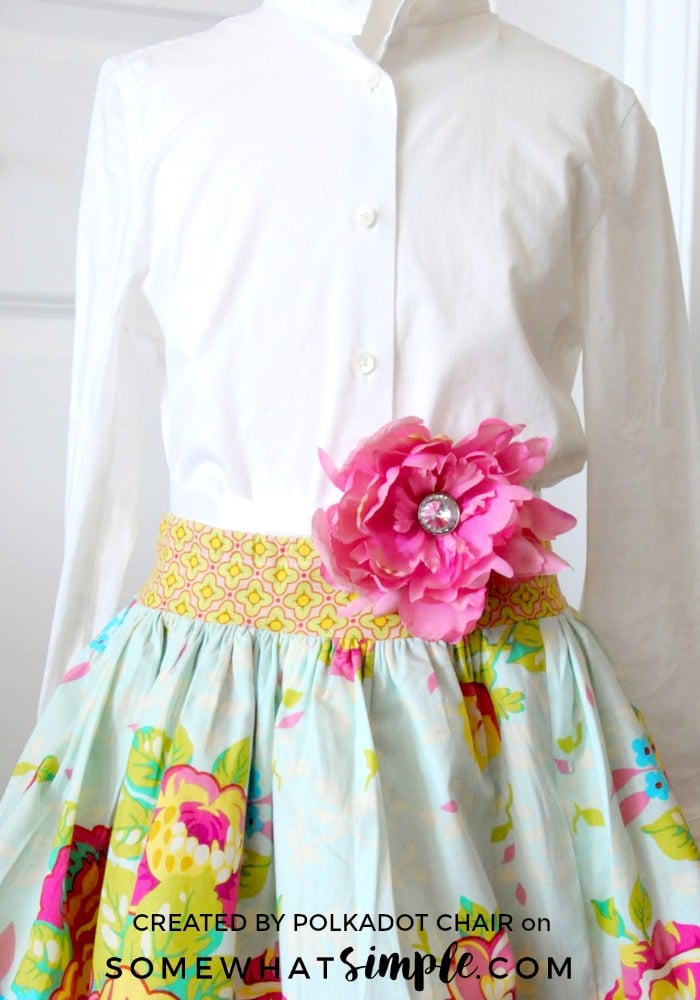 Enjoy!
ABOUT THE AUTHOR: My name is Melissa Mortenson and I'm the girl behind the blog Polkadot Chair. This is my first ever blog swap and I'm so excited to be doing it!  I've been a fan of Stephanie's awesome blog for a few months now and am so honored that she trusts me to "borrow" her blog for a day! Thanks to Stephanie again so much for letting me borrow your blog today!!! Stop by my blog and say "hey"… I have lots of craft and sewing tutorials there!
This post originally published on Somewhat Simple in October 2009.