We love the sentimentality and simplicity of this beautiful Printable Quote for Grandma. And we're positive she's going to love it, too!
They say you don't truly understand all your parents went through to raise you until you're raising children of your own. I know when this hit me, I wanted to "give back" somehow… Let my parents know I realized all they sacrificed! Say thank you somehow. And then a lot of understanding came when I saw my children get older and get so excited about visits to see their grandparents. So when I saw this quote a few years ago, I knew I had to make something for my mom! "Grandchildren are gifts from children to their parents." I may not be able to ever thank my parents for all they've done–and continue to do–for me… but I can certainly make sure they have time with my own children making special memories for us all.
Printable Quote for Grandma
If you're looking for a little something to give to Grandma for Mother's Day, Christmas, her birthday, or just because, might I suggest this beautiful quote? Pair it with a photo of your kids, or even an entire family photo, and you're set! Maybe include some tissues that she can use after she opens her gift. 😉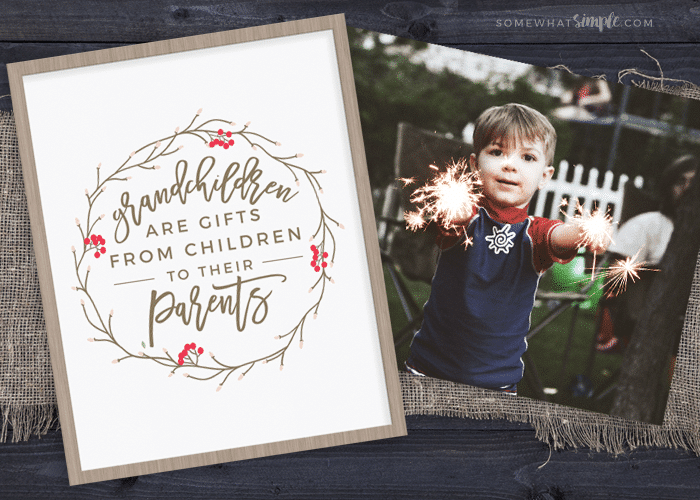 Our readers also enjoyed these posts:

watercolor craft for kids   //   cupcake handprint craft   //   hug card craft
This post originally published in 2013, but was updated with a fresh new printable in 2017.