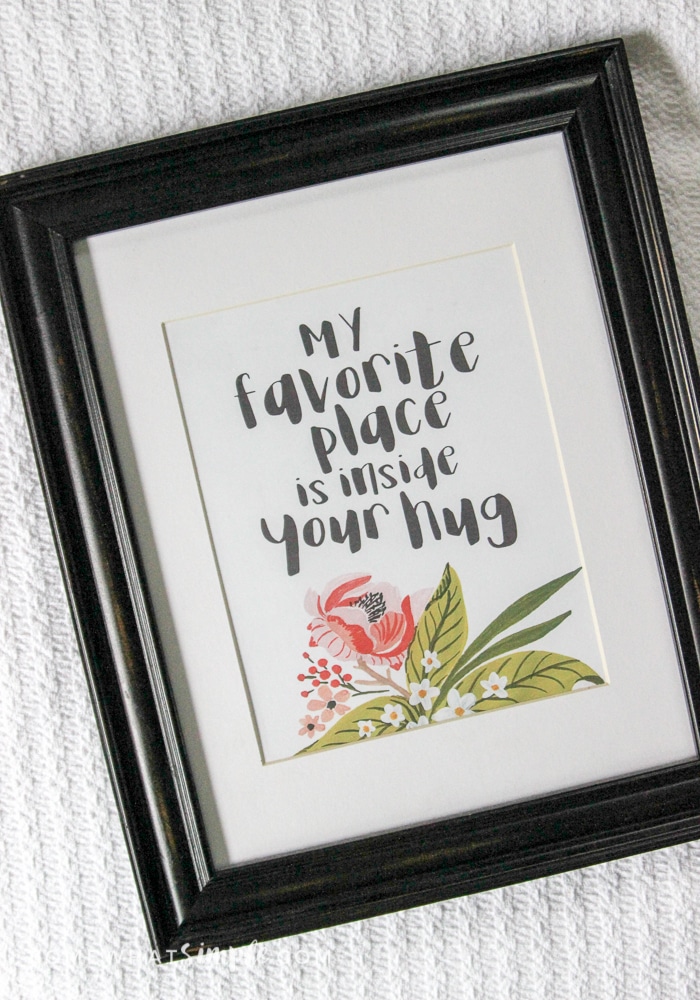 Bringing home a new baby comes with so many emotions. I remember bringing home our first daughter and feeling the weight of becoming a mother for the first time. I wanted so desperately to do everything right and I found myself getting easily stressed.
Fast-forward a few years and we recently brought home our third little girl. She is such a joy and I can't help but take every opportunity to love on her, because if there is one thing motherhood has taught me, it's that they are only tiny once.
Free Nursery Printable
I love this nursery print to help me remember to slow down and let go of the everyday stresses of parenthood, because my favorite place is truly in the quiet moments snuggling up inside the arms of my three little girls.