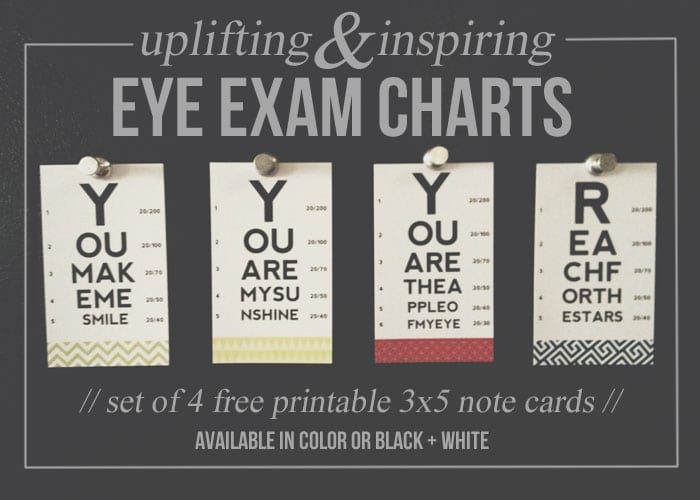 Did you know August is National Eye Exam Month? Yeah, I had no clue either. But when I received that tidbit of info, it gave me the idea for this month's printable! And I loved the way these eye chart note cards turned out! You can download the set with primary colors/patterns on the bottom: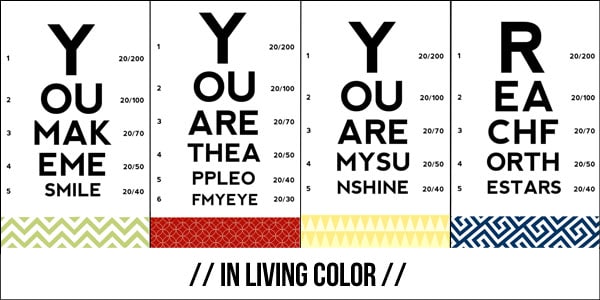 Or for those who love a little minimalist design-or don't have a color printer-I have plain black and white ones: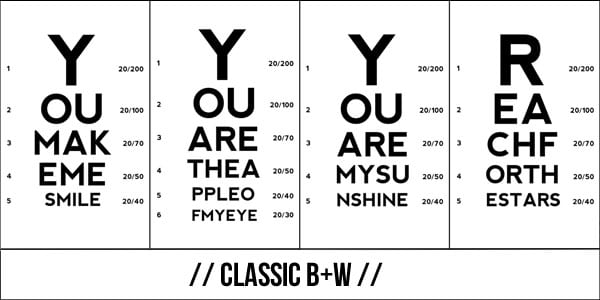 I love the idea of sticking these little notes of encouragement and love in lunch boxes, on a mirror, in the husband's suitcase when he travels, in your project life album, in a card- the possibilities are endless! I'd love to see what other ideas you come up with!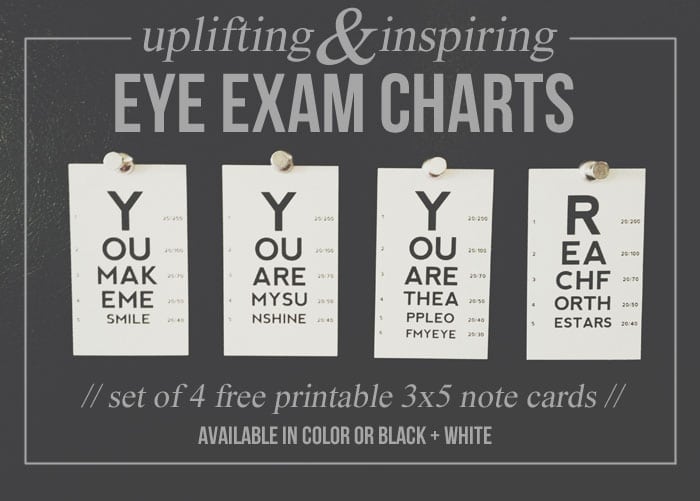 Just on a side note- these files are saved at 300 pixels per inch (ppi), so they MIGHT look huge when you click on the link to download. But they will print out at their normal size. That way, your charts will be nice and crisp (You can do a google image search "300 ppi vs 72 ppi" to visually see what I mean). 🙂