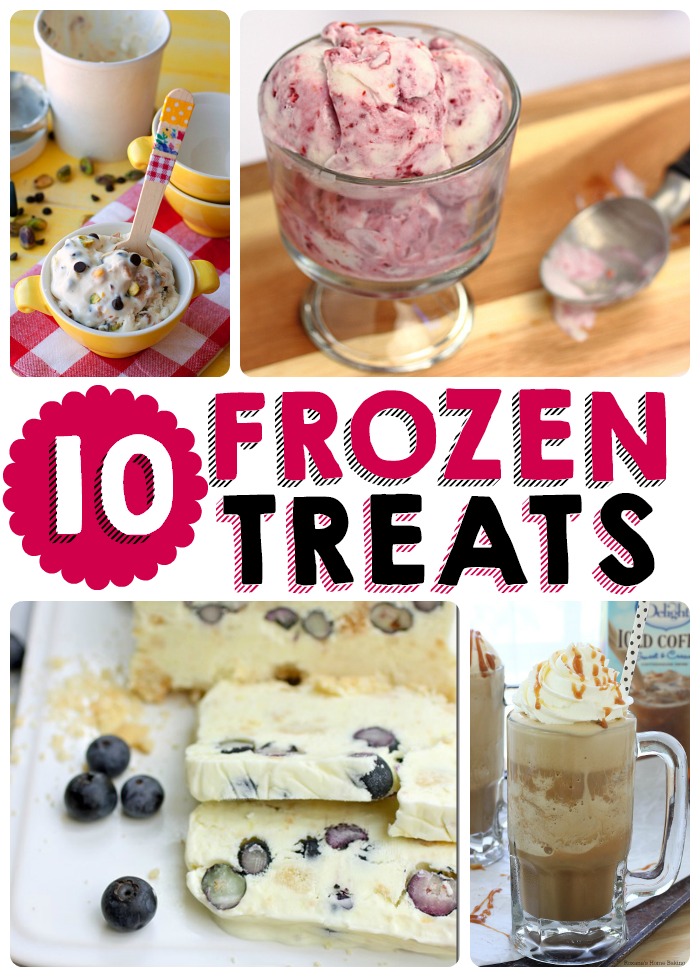 Temperatures are rising across the country and man oh man is it hot, summer has definitely arrived! I live in Southern California and summers are hot and humid. For a bit of respite from the heat I like to enjoy a special treat; something cold, delicious and refreshing. Here are 10 Frozen Treats from 10 fabulous blogger that are sure to satisfy. There's a little something for everyone: frozen drinks, ice cream, semifreddo, pudding pops, and popsicles. Whether you're looking for something fruity, creamy, or both this roundup has got you covered. Enjoy!
---
10 Frozen Treats
Here are two ice cream flavors you don't see too often. Cannoli ice cream? Yes, please! And grilled apricot sounds divine!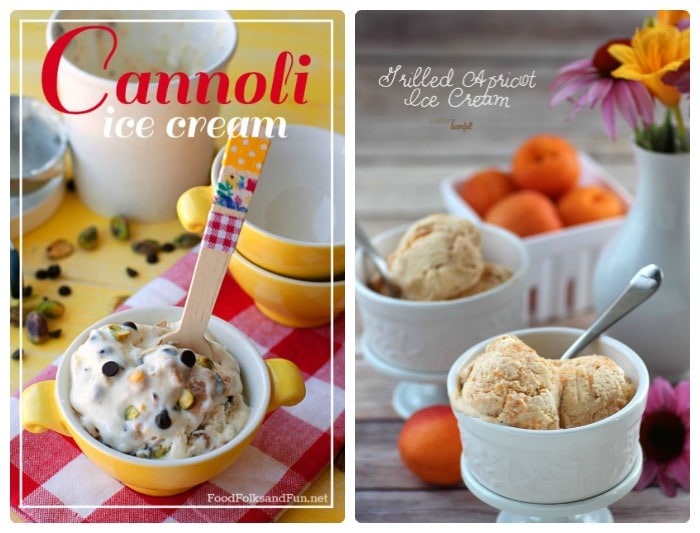 Cannoli Ice Cream // Food Folks and Fun
Grilled Apricot Ice Cream // Dieters Downfall
Two recipes for all of those fresh, in-season berries. The Coconut Berry Swirl Ice Cream is a great vegan option.
Vegan Coconut Berry Swirl Ice Cream // Barbara Cooks
Strawberry Cheesecake Pudding Pops // Thirty Handmade Days
Love Caramel Macchiato? Well, you're going to LOVE these two frozen treats!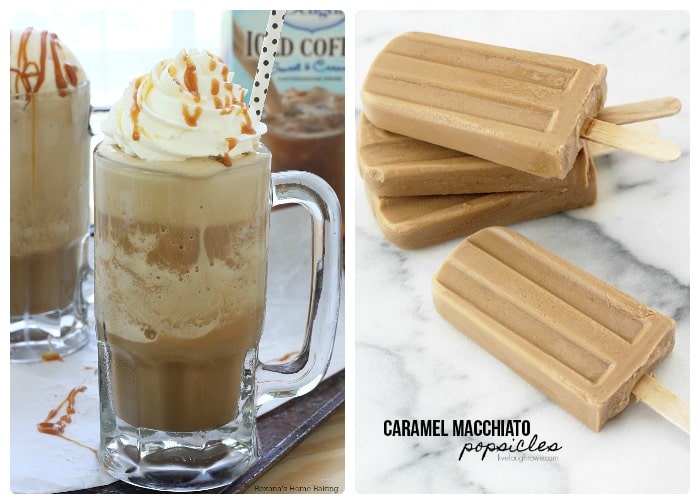 Frozen Caramel Macchiato Coffee // Roxana's Home Baking
Caramel Macchiato Popsicles // live laugh rowe
I feel cooler just looking at these two recipes. The semifreddo would be perfect for summer dinner parties.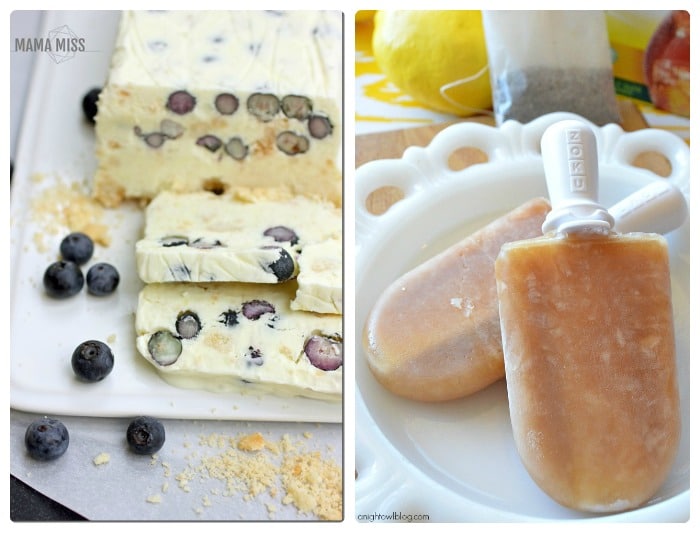 Lemon Blueberry Shortbread Semifreddo // Mama Miss
Sweet Tea Popsicles // A Night Owl Blog
And finally, it just isn't summer without a little root beer.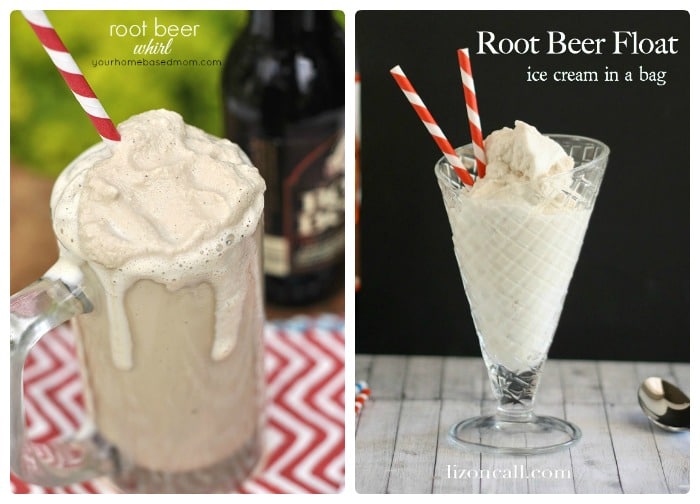 Root Beer Whirl // Your Homebased Mom
Root Beer Float Ice Cream in a Bag // Liz on Call