This full top knot hairstyle for short thin hair is super easy to do and will help you look your best!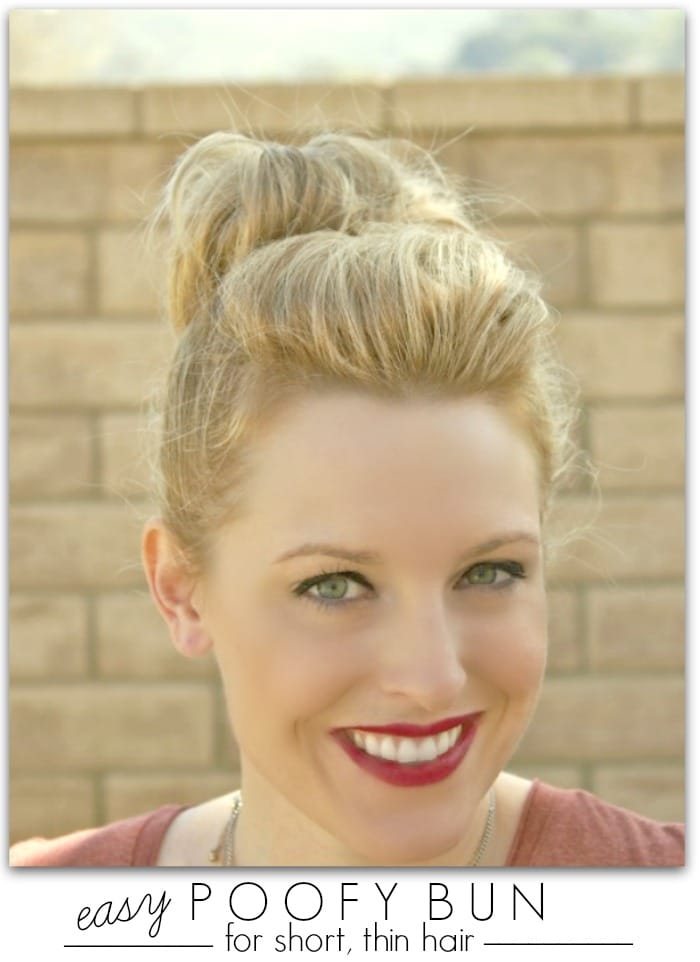 You know when you see that amazing braid tutorial on Pinterest and you try it… but somehow it looks like it was done on a 3 year old? That is me. I have thin, fine, short(ish) hair and all the amazing hairstyles are always done on girls with gorgeous thick, long locks. But don't worry- I am here to show you how much fun you can have with fine, thin, or short hair. You just have to know the right methods or the right styles to try. Today I am going to show you a fail-safe method for a Full Top Knot Hairstyle for Short Thin Hair.
For the record, my hair is just above shoulder length and very fine. If I can create this look on me, you can too!!
Here is the pictured tutorial: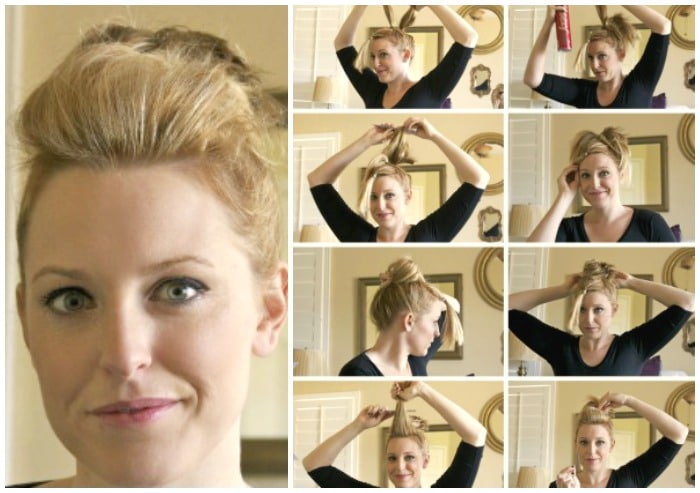 What you have to remember with short hair or slippery fine hair, is that you probably will have pieces escaping and it might create a more messy look. That's ok! We love messy hair over here in "fine, short hair land!"
Just work with what you've got and have fun with it! If getting a sleek ballerina bun isn't possible, then don't do a sleek ballerina bun! 🙂 I like this messy look and it can still be dressed up with a dressy headband or worn casual with a turban scarf and shorts.
More Easy Hairstyles To Try

Here's to loving your hair and maybe giving this a try- cheers!

ABOUT THE AUTHOR: Christie is the talented mommy and blogger from A Beautiful Window. Christie was on the Somewhat Simple creative team in 2013. Follow her on social media: Facebook || Pinterest || YouTube || Instagram || Twitter