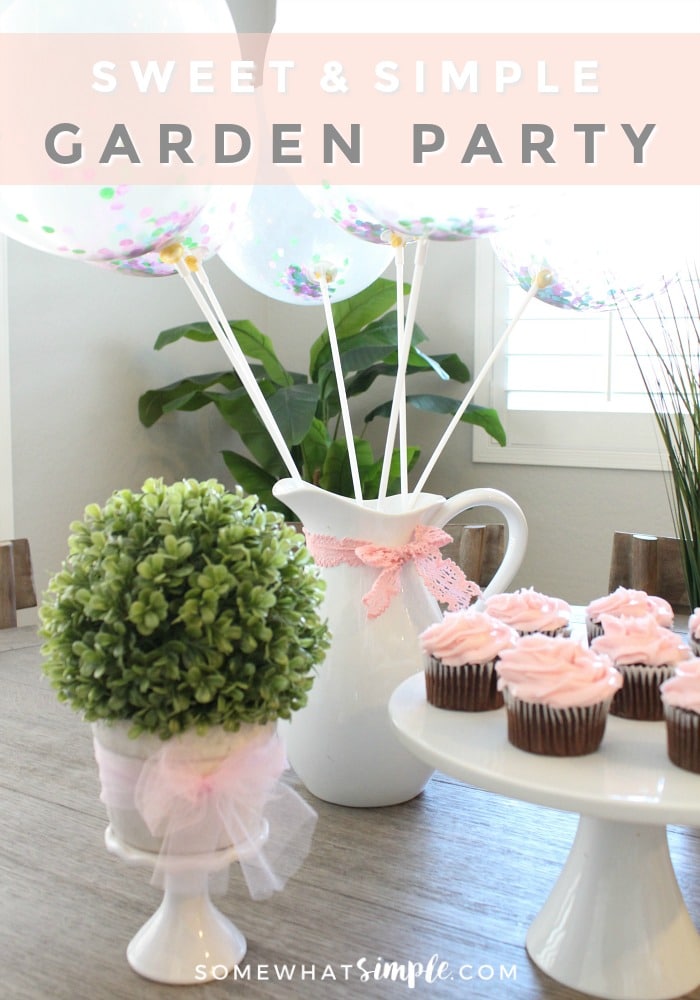 Details + free invitations for a whimsical Glittering Garden Party.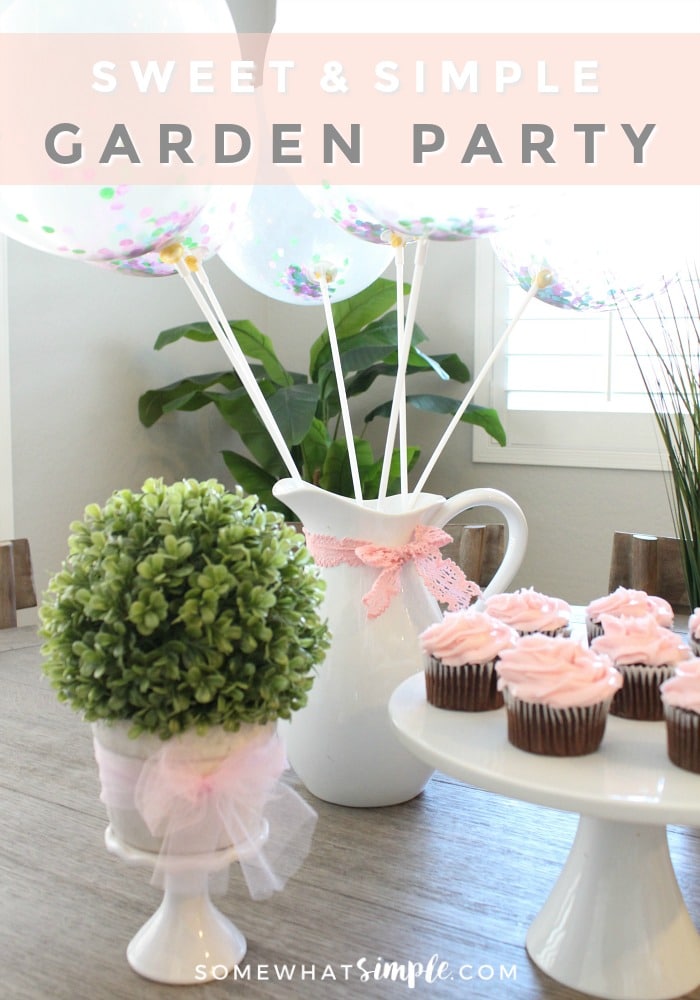 To celebrate the end of a fun summer and the start of a new school year, my girls and I put together a Glittering Garden Party. We kept things simple, yet whimsical, and I am here to share all the details with you so you can recreate this fun idea with your girls!
Hosting a Garden Party
Garden Party Invitation –
It's not an official party with invitations, right? Even though it was just me and my two girls, a couple days before our party I gave each of them their own invitation –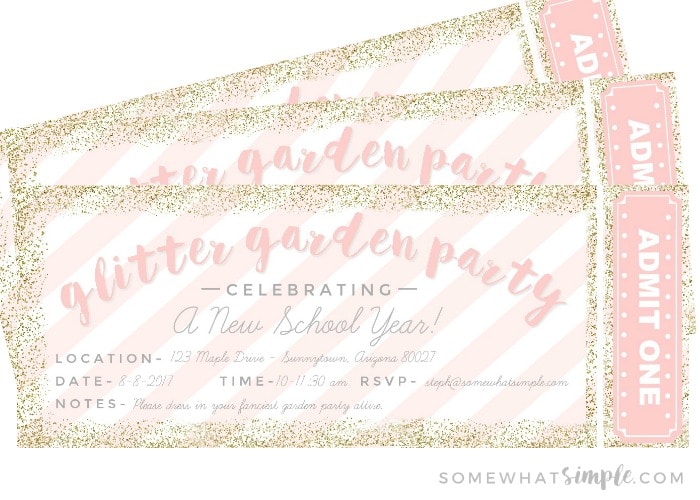 We have two versions available if you'd like to use them – a blank version + one with some text. Download this FREE file by clicking the link below –
Garden Party Decor –
We had originally planned to have the garden party outside in the early morning, but it rained HARD the night before, so our shin dig was moved inside to avoid the mud and humidity!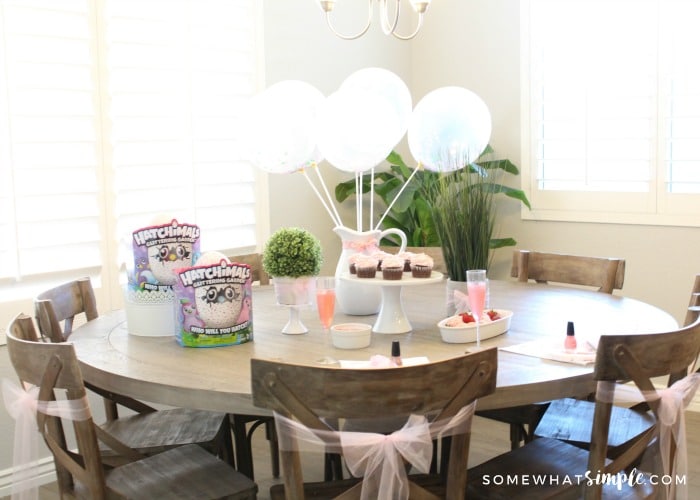 I decorated our dining room with pink and gold and sparkles.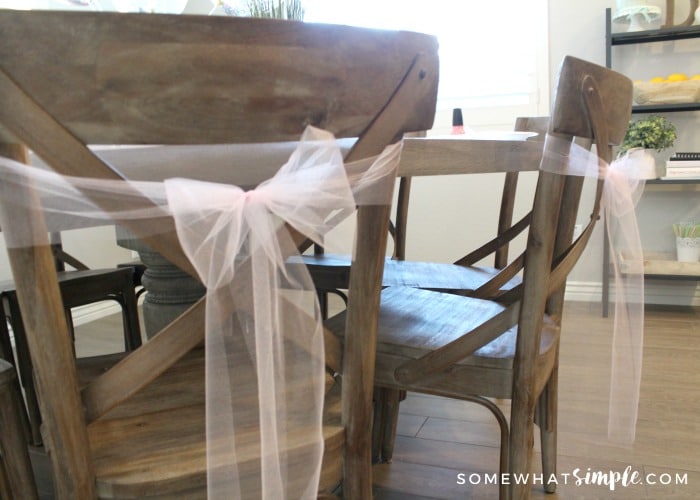 Each chair was tied with a simple tulle bow.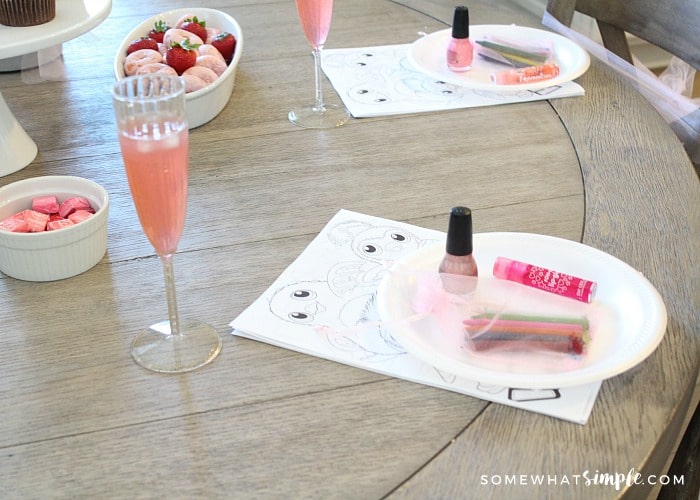 Each place setting had a plate for snacks and some special treats for our party festivities.
Garden Party Food –
My girls and I went shopping together for some pink treats. We decided on cupcakes (of course!) strawberry donuts, pink Starbursts and pink lemonade in fancy glasses!
Garden Party Activities –
First things first, the girls opened their Hatchimals! (They had been waiting a few days to do this and the anticipation was a killer!)
My girls colored some coloring pages,then we painted our nails in sparkly pink, put on some glittering lipgloss, and ate our delicious treats!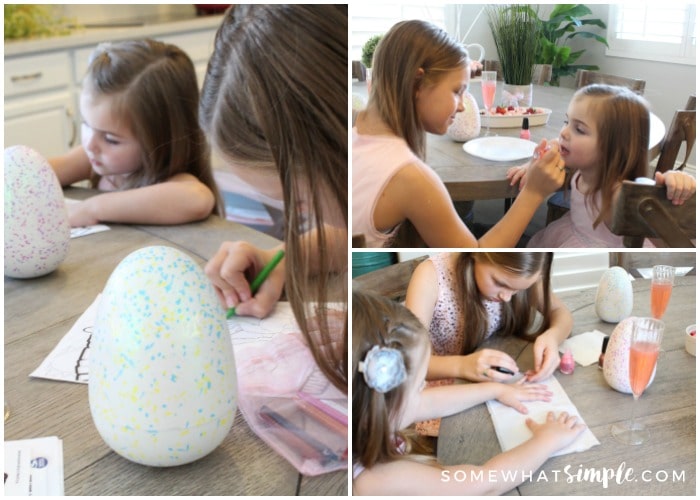 Making Glitter Slime
The last thing we did with our newly hatched friends was make Glitter Slime!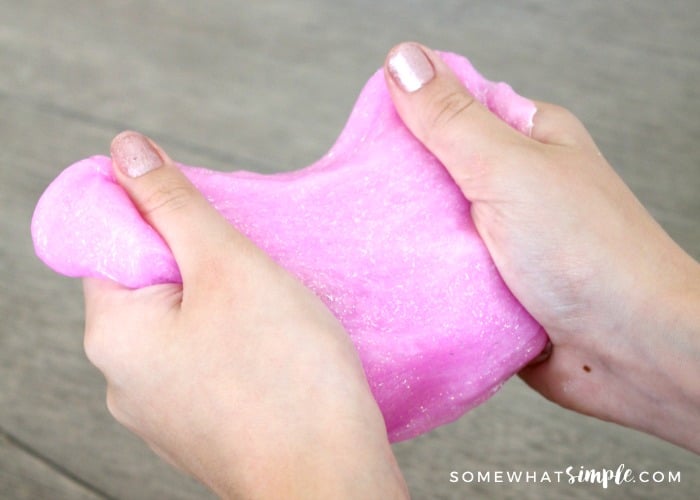 Three ingredients and safe for kids!
Click HERE for Glitter Slime recipe and directions.
It was a perfect way to end a pretty perfect party!