Villainess Eyes Tutorial
Hi Somewhat Simple readers. My name is Wendy and I'm so happy to join the grand SS ship as a fashion and beauty blogger. I've written on the topic for many years now and absolutely love my job. Whether I'm discussing complex skincare issues with renowned experts, writing and photographing manicure/skincare/makeup tutorials, researching fashion trends or giggling at funny gifs of Tim Gunn, I breath fashion and beauty all day long.
Introductions aside, today I'm writing about a beauty trend that I'm sure you've all picked up on by now: Villians. More specifically, villainesses. For example, KISS just released a series of Disney villain manicure sets (which are awesome and highly recommended, by the way) and e.l.f. also recently debuted their line of villain cosmetic kits (also pretty awesome).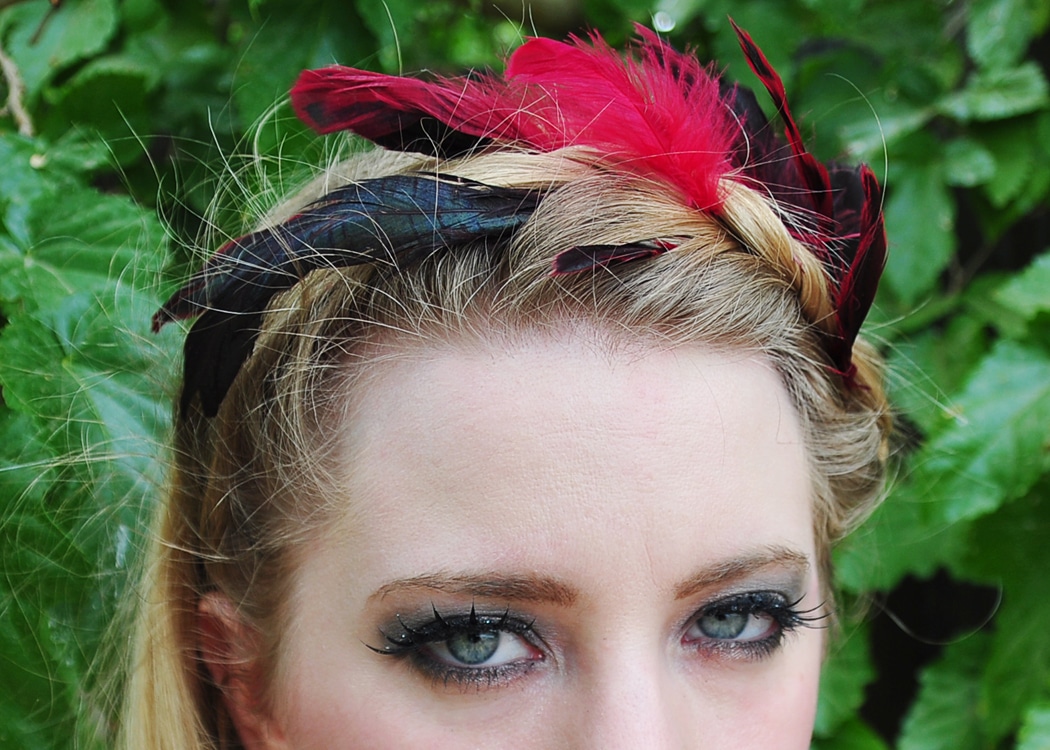 While Disney princesses will forever be adored, there's something particularly captivating about leading female miscreants like Cruella de Vil, Ursula, Maleficent and the Evil Queen.
Today's eye makeup tutorial isn't an exact re-interpretation of any particular Disney villain, but it has an unmistakable evil flair that evokes images of your favorite diabolical characters.
Villain-Inspired Eye Tutorial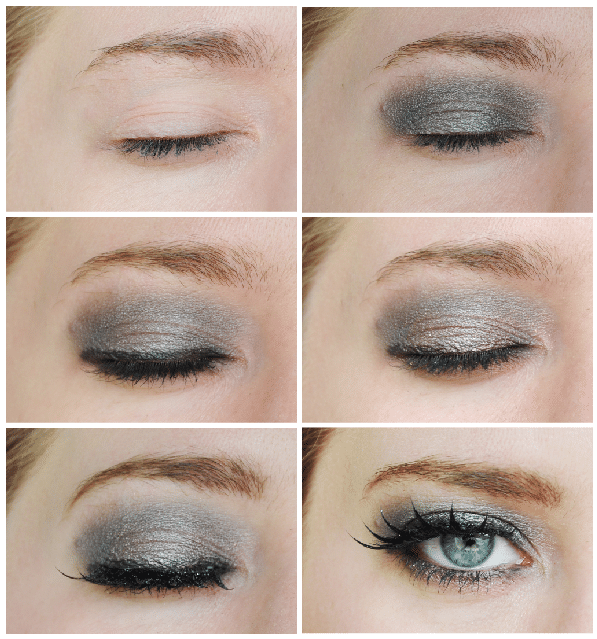 1. I started with a light coating of Urban Decay's Primer Potion. Next, I took the dark gray shadow from NYC's Individual Eyes in "Smokey Charcoals" to my lid with a fat, all-over eye shadow brush. The key here is to not try to create perfect lines, but to slowly build color a little bit at a time. The eyeshadow should extend slightly above the socket line and flare out at the outer corners. Really, really blend the color into the skin.
2. Using MAC's black eyeliner pencil in "Ebony," I lined my entire upper lash line. I also lined my lower lash line just below and on the waterline. Then, wasting no time, I smudged/blended the upper and lower eyeliner with a blending brush. Blending keeps things messy and blurred instead of precise.
3. To add a bit of life to the smokey eye, I finger-patted on a wee bit of Urban Decay's YDK shadow, a medium, coppery brown with lots of shimmer.  (By the way, I learned this trick from Lisa Eldridge and since then, I almost always finger-apply a bit of complementary shimmer to my lids! It creates a sort of glowing, lit-from-within effect.) Put a little on a blending brush and gently go over your bottom, smudgy liner, as well!
4. Once you've finished, apply two to three coats of mascara on the top and bottom lashes and throw on some faux eyelashes for extra oomph. Villains are full of oomph, so don't go lax! I used CoverGirl's Clump Crusher mascara.
5. What really pulls this look together, aside from the smokey shadow, are the thick and dramatic false eyelashes. I used NYX's Fabulous Lashes in "Some Like it Hot." You can hit up e.l.f.'s villain collection for some similar lashes.
The Hair
Psst! If you're wondering how I did my hair, it's super simple! I created a French braided crown starting at one ear and moved my way to the other, pinning it at the nape. I then pulled the rest of my hair over to one side and gave it a little curling iron action. To complete the look, I hair sprayed the bottoms of craft store feathers and strategically stuck them into my braid.