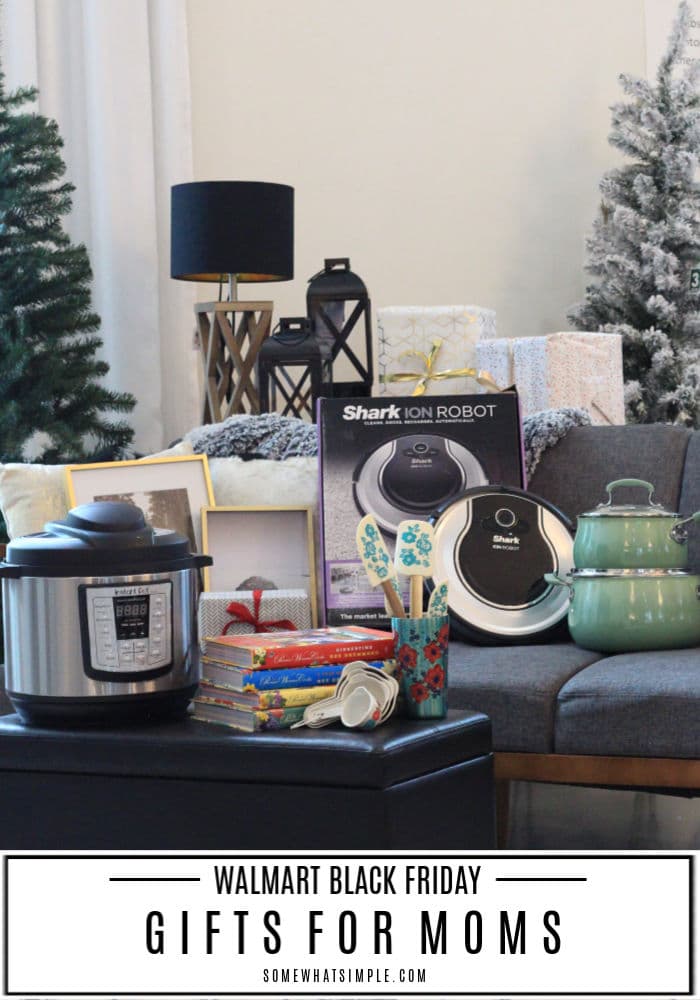 Sponsored by Walmart and SheKnows Media.
Favorite gifts for moms that are thoughtful, practical and totally fun!
This holiday gift guide is in partnership with Walmart. I was given an exclusive sneak peek at Walmart's 2018 Black Friday deals and I will be compensated for my time in writing this post. All opinions are 100% my own.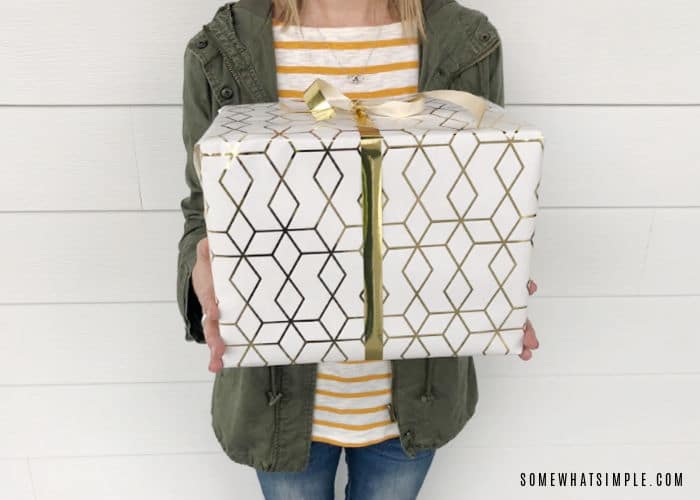 Walmart Black Friday
Are you a Walmart Black Friday Shopper like me? Oh good. You've come to the right place. 😉
Last month I was invited to Bentonville, Arkansas where the fabulous Walmart team gave me a sneak peek of the deals being offered this year for Black Friday. Today I'm sharing all the must-have gifts for moms that you can find at Walmart and Walmart.com. Pretty presents, genius products and practical time-savers that any mom would love – all on sale at AMAZING PRICES for Black Friday! (Are you as excited as I am?) Let's get shopping, shall we?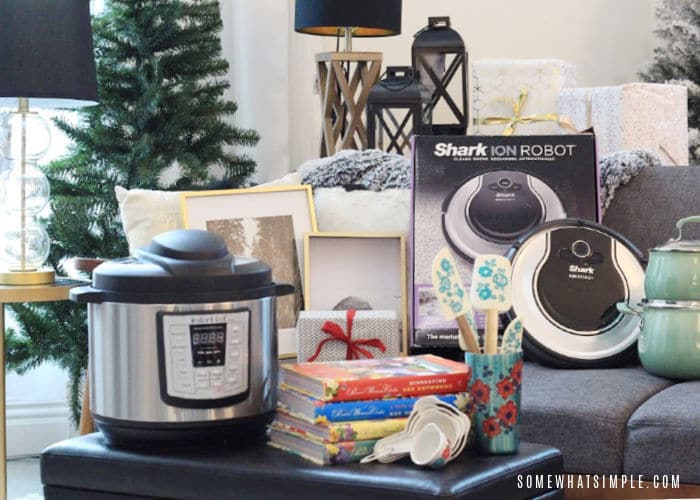 Top 10 Gifts for Moms
1. Shark Ion RV700 Vacuum || $179 – You guys. This item is top on this list because it's the item that I want most this year! (I hope my husband is reading this!) 😉 I've been a fan of Shark products for years now – they work well and they last forever! The Shark ION Robot runs for 60 minutes AND it auto docks when the battery is low, so you won't have to search all over the house when you decide to charge it. This vacuum is SMART! It has a crazy-cool technology that helps avoid traps and overcomes obstacles, plus it is easy to set no-boundry areas in your home if you have them. Get one for your mom… and one for me too. 😉
2. Hotel Style 1,100 Thread Count Sheet Set || $24 – I am not one who typically indulges in over-priced home goods. BUT when it comes to bedsheets, I think a small splurge is worth it! This Hotel Style Sheet Set gives you the best of both worlds – a high quality cotton bed sheet at a steal of a price! I got to feel these sheets out of the package and they are SOFT! Each set comes with a 1 flat sheet, 1 extra-deep fitted sheet and 2 pillowcases. (Twin set comes with 1 pillowcase)
3. Select Board Games || $10 each – If your mom likes playing board games with the family as much as mine does, now is the time to stock up! Classic titles like Monopoly and Battleship, plus new games she hasn't yet played, all for a fraction of the regular price! Family game nights are about to get a fun facelift!
4. Tasty 30-Pc. Cookware Set || $99 – One of my favorite gifts for moms! Last Mother's Day I gifted my mom the 11 piece set of Tasty pots and pans and she uses them almost every day. She LOVES these non-stick pans and cannot recommend them enough. But don't just take my word for it – Tasty is rated #3 in Consumer Reports for non-stick cookware. It also comes with a Google Home Mini, so all you have to do is ask it to play Tasty recipes on YouTube and it will cook right along side you!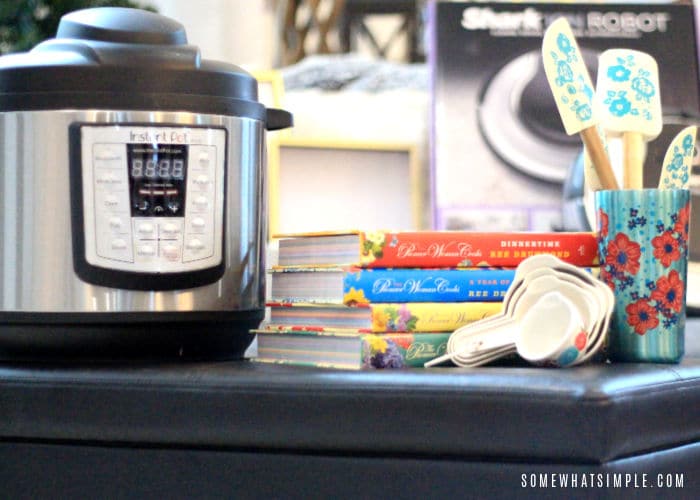 5. Instant Pot 8-Qt. Pressure Cooker || $59 – This is the latest "it" cooking gadget, and for good reason. You can cook just about any meal up to 70% faster than traditional cooking methods. The ONE THING I regret with the purchase of my Insta Pot last year is not getting a bigger size. This 8 qt version will cook a full roast – perfect for big families, 6 people or more. And it's literally 50% off for Black Friday, so grab it now!!
6. Essential Oil & Diffuser Gift Set || $19.92 – Give the gift of natural aroma therapy with this exclusive Black Friday bundle, only at Walmart! This set comes with 6 essential oils plus the diffuser, and it will cost you 40% of the regular retail price if you priced each item individually.
7. Frigidaire 6-Can Cooler Fridge || $19.92 – Gosh, I love a cute, practical way of keeping snacks fresh and drinks cool! This retro-inspired cooler is designed to easily fit where you need it, and it can fit 6 cans or 4 liters. It's economical too, using much less power than a traditional refrigerator. And did I mention it comes in a darling variety of colors? (The red and turquoise are my favorite!)
8. Hotel Style Bath Towel or Bundle 4 Pack || $5 each – Give mom the gift of luxury this Christmas with a new towel set. She'll feel like she's at a spa every time she steps out of the shower! These towels are thick and soft and they come in a variety of colors. And Black Friday is the BEST time to buy new towels – I don't remember the last time I didn't grab a set or two (do you see that price?!?)
9. Athletic Works 2-Pc. Set || $12 – Walmart knocked it out of the park with this line of women's active wear! The cowl neck on the hoodie is a hot trend right now, and the pricing of these articles couldn't be any more awesome! I have a few pairs of these performance leggings and I love them. Time to stock up, I mean, time to get some for my mom! 😉
10 . The Pioneer Women Cookbooks || $10 each – Grab the ENTIRE series of Pioneer Women Cookbooks for 1 crazy good price! Not only have I tried (and LOVED!) several of her recipes, I just love reading her stories and looking at her pictures. These books are beautiful, and they would look great in your mom's kitchen, or on her coffee table. Grab The Pioneer Woman 20-Pc. Gadget Set (also on sale) for an extra special touch.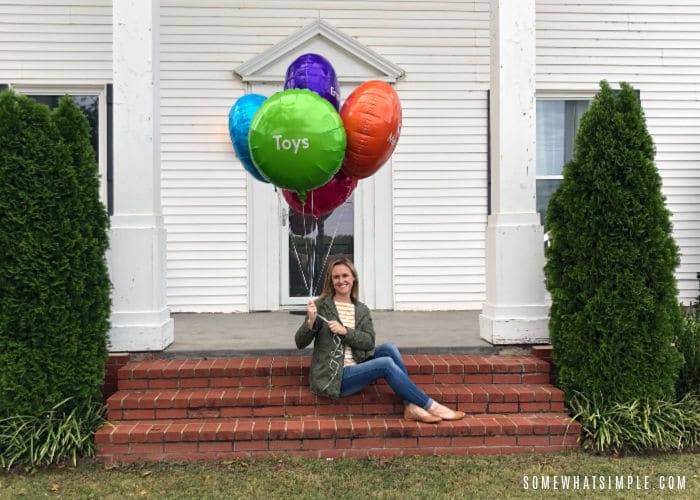 Shopping for Mom on Black Friday at Walmart has never been easier!
First – Get the Walmart App to easily find your Black Friday items in store.
Download and open the Walmart App
Click on Map Your Deals
Find the locations of your items
Second – Each department has been assigned a color to make Black Friday shopping easy-
Toys =

Green

Entertainment =

Purple

Home =

Pink

Apparel =

Blue

…etc!
Simply use your store's map to find all your go-to locations in a flash! Plus look for color-coded balloons when you arrive to help spot department locations and easily navigate your way through the store.
Finally – Check Out With Me is a handheld mobile register that allows associates to check customers out anywhere in the store.
Associates will wear color-coded vests and will assist customers and provide on the spot checkout service.

For example, if an associate is in the Entertainment area, the associate will wear the designated purple vest along with a lightweight Checkout with Me yellow sash and device carrier to keep them hands free.
Black Friday begins in store at 6pm on Thursday, November 22nd, except where prohibited by law. Check your local store for hours.
You can shop even earlier on Walmart.com
We hope you find this gift guide helpful! We're setting out to make your mom (and your wallet!) happy this Christmas season!
Cheers!