Favorite gifts for parents that are thoughtful, practical and totally fun!
Christmas shopping for kids is the easy part, right? But what do you buy a busy parent? Here are some pretty genius products and practical time-savers that any parent would love!
Gifts for Parents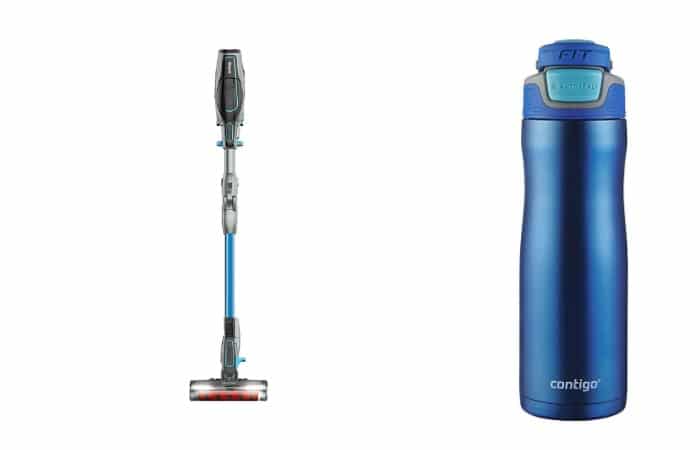 1 || The Shark® IONFlex™ Vacuum – You guys. I just got this vacuum earlier this month and I am in LOVE! The Shark is a free-standing, cord-free vacuum that vacuums on both tile and carpet. It comes with 2 batteries, so you always have one that is fully charged and ready to go! I vacuumed my carpet with our big vacuum the same day this one came in the mail, and I was SHOCKED (and a little bit grossed out) at how much the Shark picked up on what I thought was clean carpet! It is AMAZING and I highly recommend it!
2 || Contigo AUTOSEAL Stainless Steel Water Bottle – Anyone who has ever had a water bottle leak in their bag will understand the struggle that comes with staying hydrated on the go. This is the only water bottle that I can toss in my bag, and never have to worry about a leak.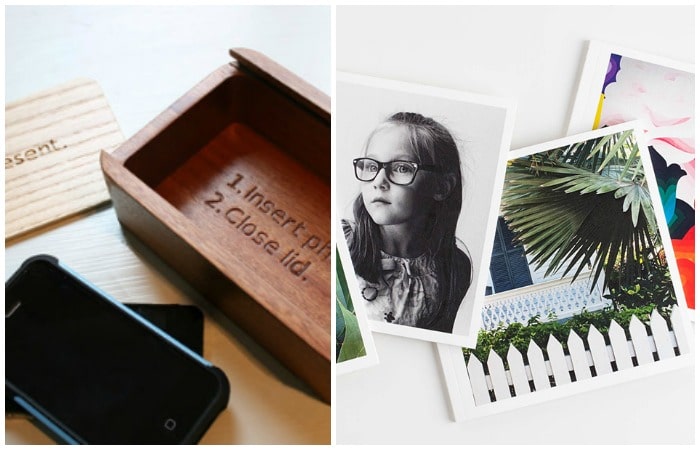 3 || The Be Present Box – a simple, yet effective way to help even the busiest parents unplug for a bit.

4 || Chatbooks – Get those photos out of your smartphone and into a real-life, tangible photo book. And, the price is right. Each 60-page book is just $8.
To Help Make Meals Easier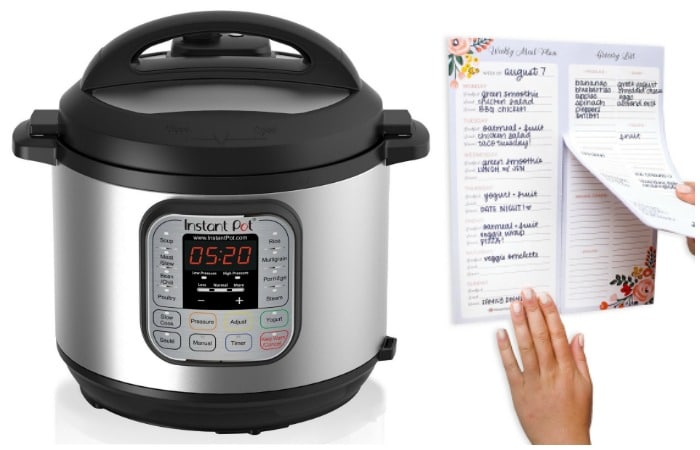 5 || Instant Pot Multi-Use Programmable Pressure Cooker – This is the latest "it" cooking gadget, and for good reason. You can cook just about any meal in a fraction of the time.

6 || Weekly Magnetic Meal and Grocery Planning Pad – Both pretty and functional, this perforated meal planning pad is great for busy parents who need to plan ahead.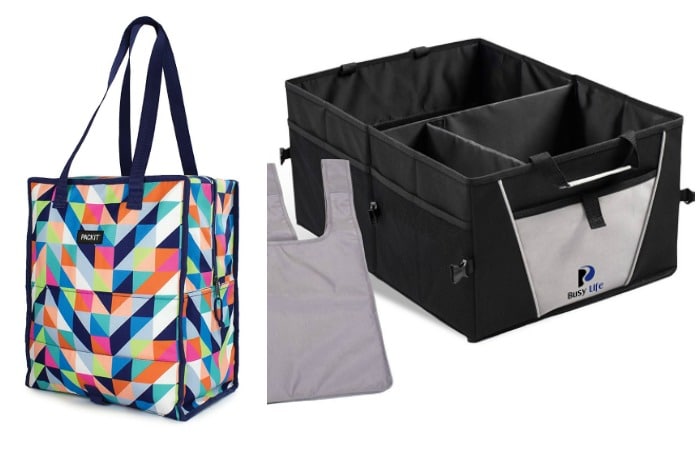 7 || PackIt Freezable Grocery Shopping Tote Bag– Busy parents don't always make it straight home from the grocery store. This freezable zippered tote will keep food cold for hours.
8 || Car Trunk Organizer – Don't forget about the rest of the groceries. Keep bags upright while you're running the rest of the errands.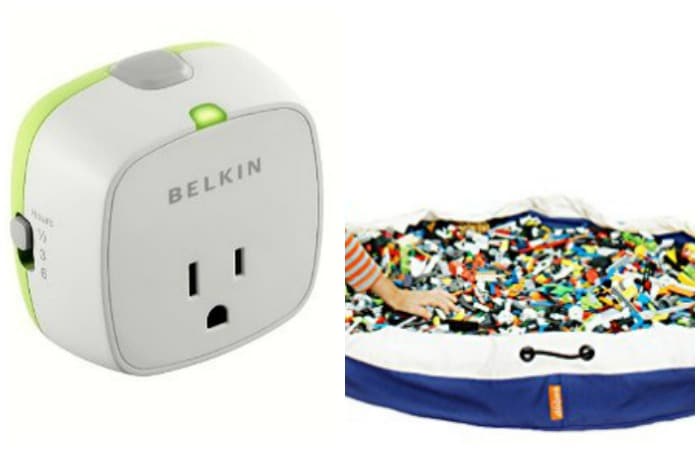 9 || Belkin Conserve Socket Outlet with Timer – Never wonder again whether a young child (or forgetful adult) remembered to unplug an appliance or gadget.

10 || SWOOP® Bag Original Toy Storage Bag + Play mat – This gift is for any parent who has ever stepped on a Lego… ouch! Let kids enjoy their toys on this playmat. Then with the tug of a drawstring, toys are picked up and tucked away safely in a storage bag.

For Parents on the Go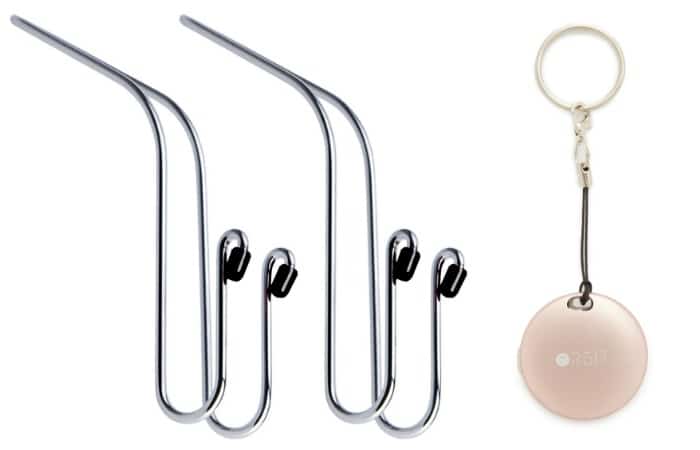 11 || Multi-Purpose Hooks for Car – Hang these hooks on the back of a car seat, and never deal with toppled shopping bags or spilled purse again.

12 || Orbit Selfie Button & Key Finder – This small, disc-shaped Orbit syncs to an app, so you'll never lose your keys or phone again.

Subscription Ideas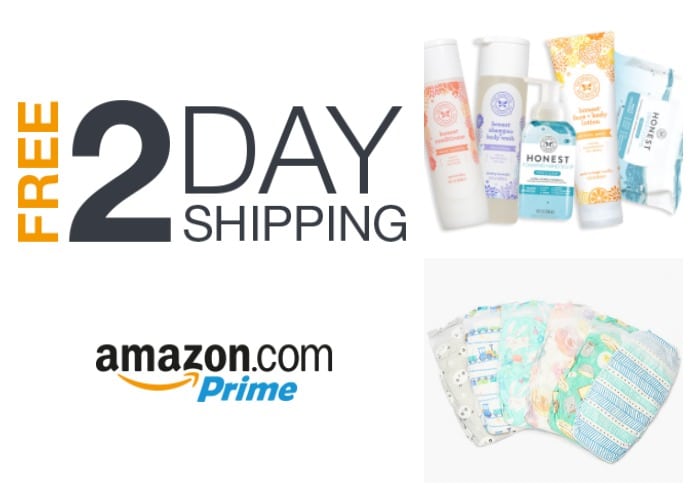 13 || Amazon Prime – Amazon will literally deliver anything to your front door. (What sleep-deprived parent doesn't need that?!)

14 || Honest Company – Give parents a subscription or a starter bundle of these eco-friendly home and baby products.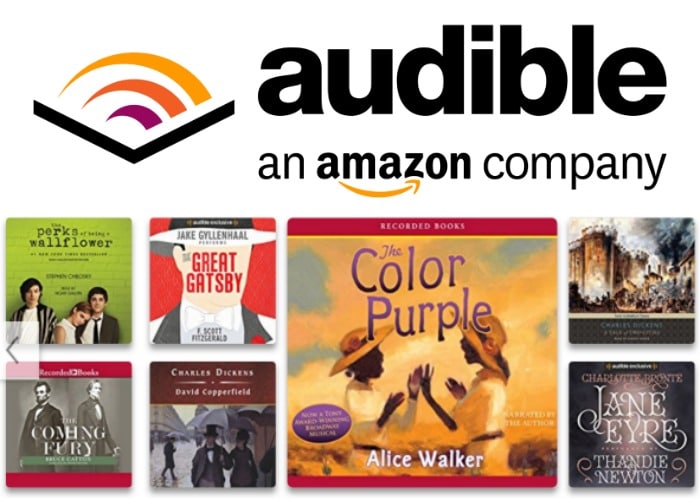 15 – Audible Subscription – Take advantage of time alone in the car or on the treadmill at the gym. With Audible, your latest read is always at hand on a phone app. Books can be purchased individually, or save with a monthly subscription.
Happy Holidays!
Here are some of our other Holiday Gift Guide you might enjoy –
Hack Your Routine!
FREE E-COURSE
5 Time-Saving Tips for Crazy Busy Moms