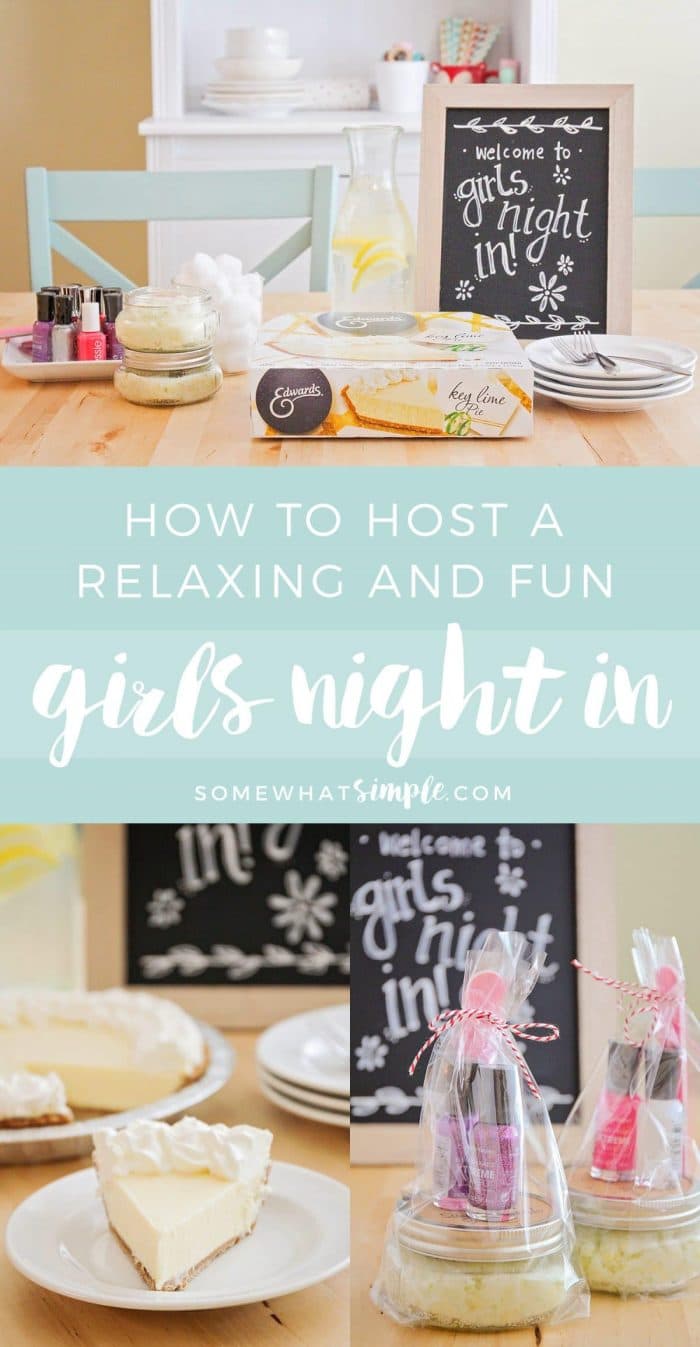 A fun and relaxing girls night out is the perfect way to unwind after a busy week. We're sharing our favorite ideas to make it the best girls night ever!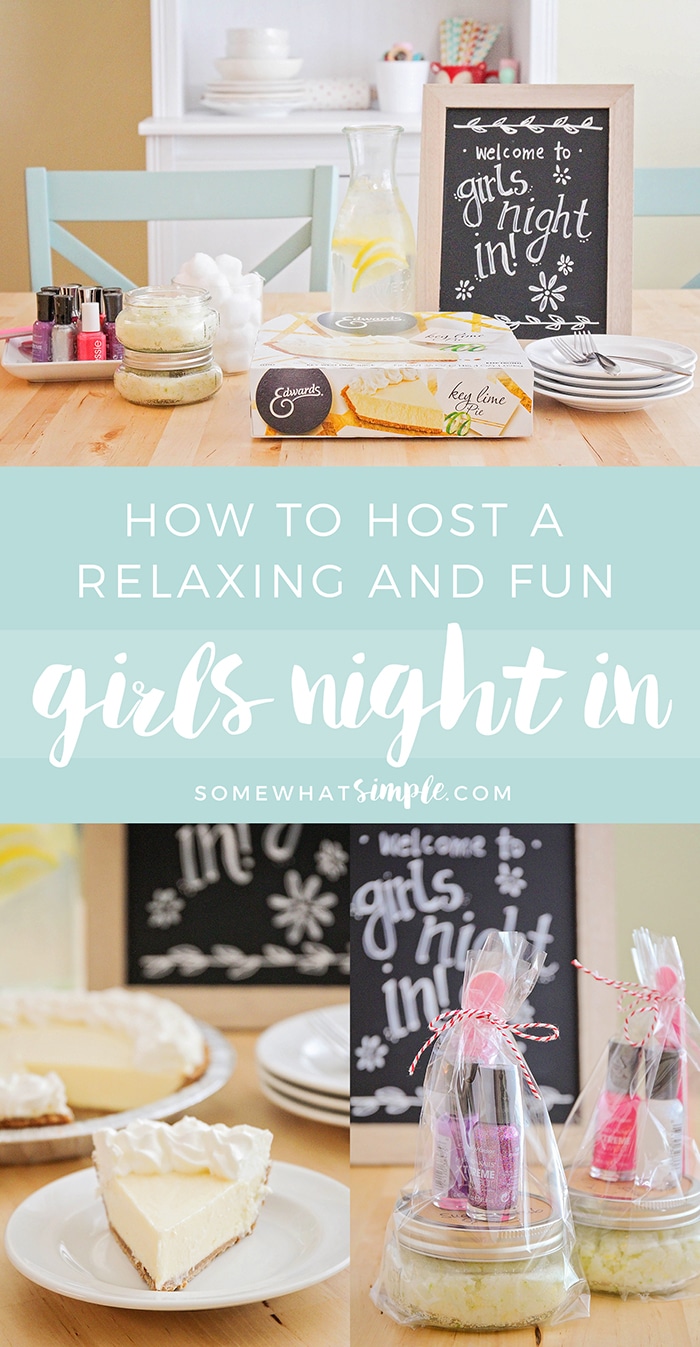 This post is sponsored by Edwards® Desserts. As always, all opinions are my own.
We've all been there before – it has been a busy and exhausting week, and you're running on empty. Even the thought of cooking dinner or tidying up the house is too overwhelming to contemplate. The solution? A fabulous and relaxing girls night in, with a few of your favorite girlfriends. It's the perfect way to recharge your batteries, while building friendships and having a great time!
Fun and Relaxing Girls Night Out
Planning a fun girls night in doesn't need to be complicated. In fact, the point is for it to be relaxing! Here are a few tips and links to get you started:
Size Matters. I've found the sweet-spot for my favorite gatherings is 4-6 guests, but feel free to invite as many or as few friends as you feel comfortable with.
Themes are a good thing, but the whole point is to relax and enjoy each other's company, so don't make it too complicated! Some of my favorite themes have been –
Dessert is always a must. A decadent and delicious dessert is definitely the way to win your guests over and establish yourself as the queen of girls night! Chatting over dessert is the perfect way to catch up, get out some giggles, and build friendships. It helps when the dessert is as delicious as this one –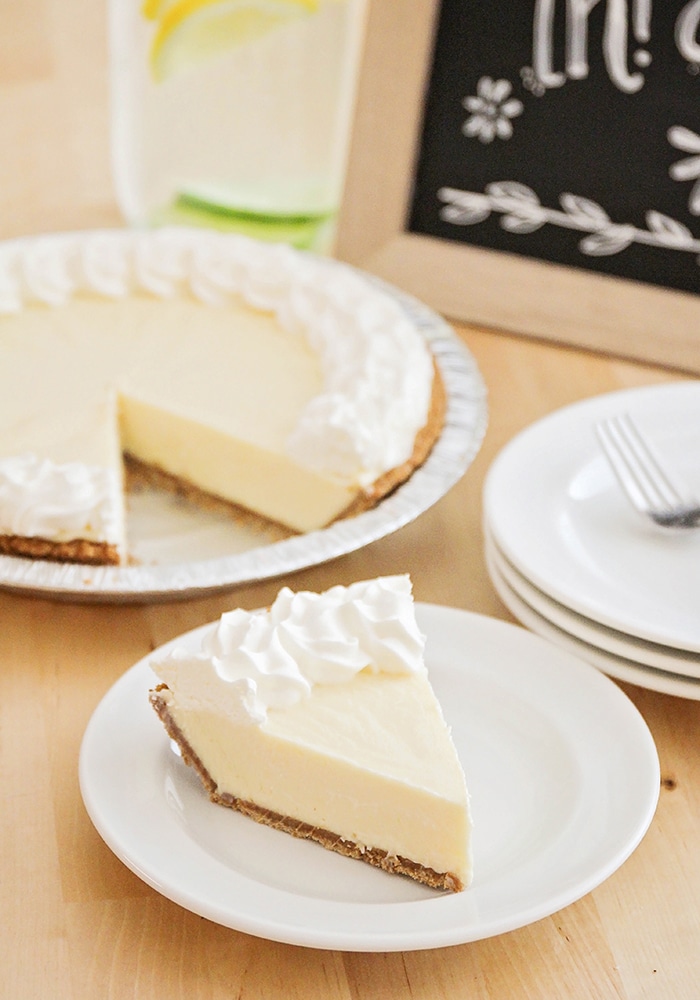 Edwards Desserts Makes Entertaining EASY!
Edwards Desserts have a delicious crushed cookie crust and velvety layers. My favorite flavor is the key lime pie! I love that it's the perfect balance of tart and sweet, and the whipped cream on top adds the perfect sweet touch. You can find Edwards Desserts in a freezer aisle near you.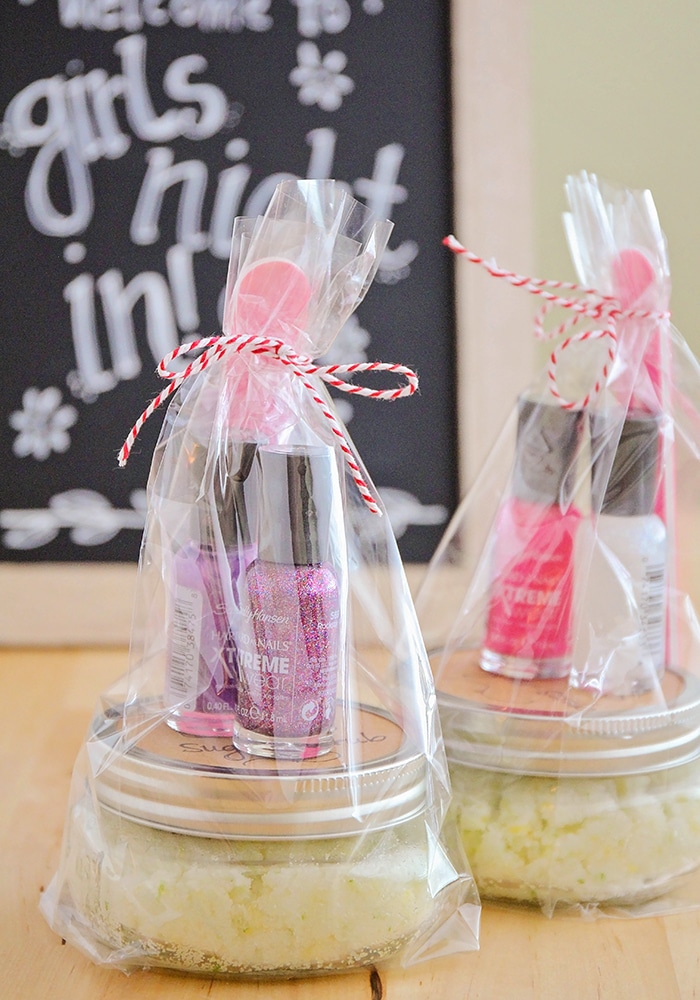 At our last girls night in, we made Citrus Sugar Scrub and did manicures. It was such a fun night just talking and relaxing with friends. At the end of the night, I packaged up the leftover sugar scrub in cute jars and sent it home with my guests, along with some nail polish and emery boards. It's a fun little memento to remember a fabulous girls night!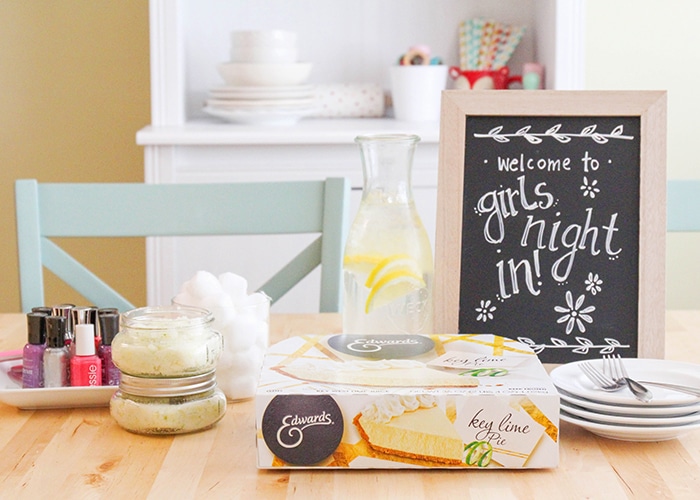 We wrote this post in partnership with Edwards Desserts. All opinions are my own.
Here are a few more ideas we think you'll love –