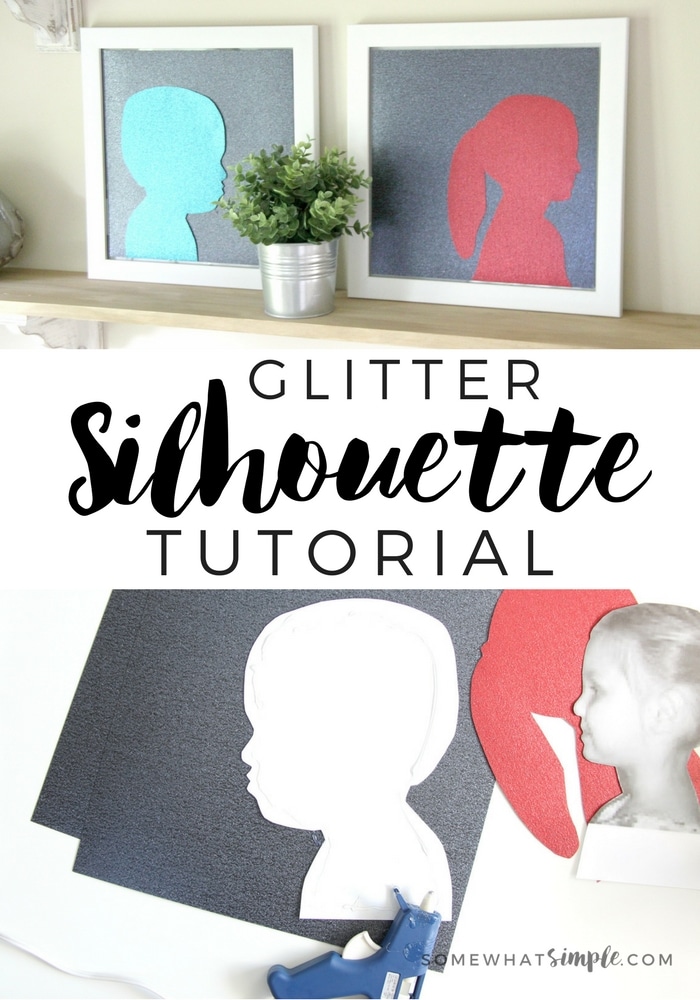 These child silhouette crafts are super simple to make and result in a timeless keepsake and darling piece of decor!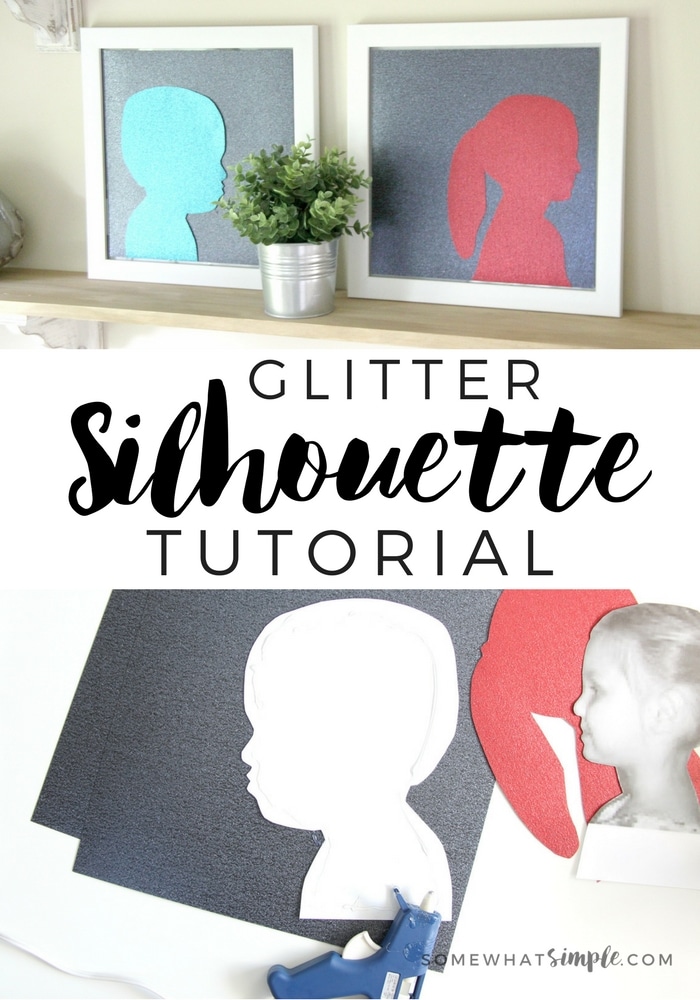 You can never take too many pictures of your kids and grandkids, right? Today we're showing you a different way to capture a moment in time by simply printing out a profile photo of your child and then transferring it onto glitter paper. (If glitter paper isn't your style, you can use any pattern or color of scrapbook paper that you like!)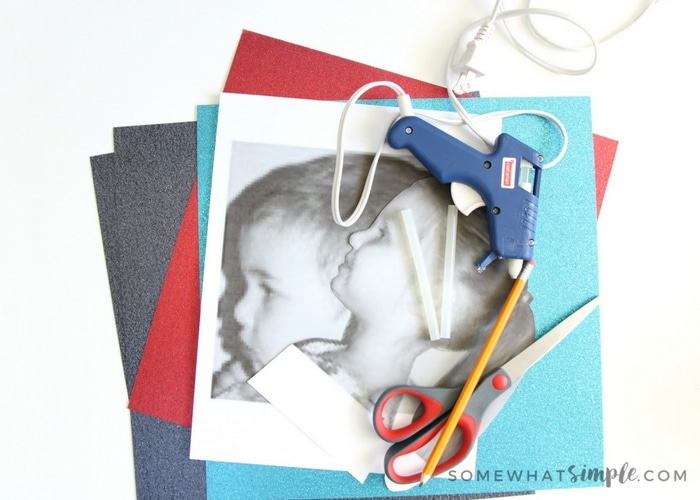 Easy Child Silhouette with Glitter Paper
Supplies needed for this Glitter Child Silhouette –
camera and printer
pencil
craft scissors
glitter cardstock paper
hot glue gun and glue
picture frames*
* You will need to cut your scrapbook paper to fit your frame, or grab a frame that fits the size of your paper; document or 12×12
Directions –
Take a profile picture of your kids. Print the photos in black and white – no high-quality print needed!
Cut out out the profile images.
Using a pencil, trace your printed image onto the back of colored glitter cardstock paper.
Cut out your traced profile image from the cardstock.
On the back of the cardstock paper, outline the edges of your silhouette with hot glue. (This will give your print a bit of dimension,)
Place your silhouette onto the black glitter cardstock paper.
Frame it and enjoy!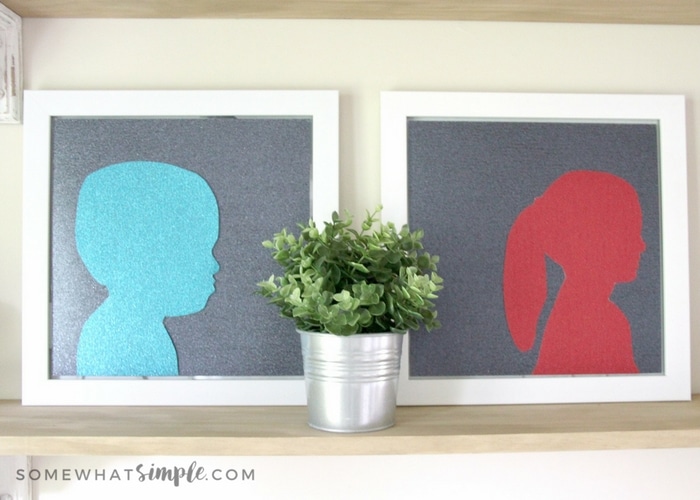 The finished project!

These framed child silhouettes are perfect to display in your home, or great to give as gifts!
This post originally published in December 2009. It was updated by a member of our team in 2017.