These glitter acorns are not only a great fall decor, they are also SUPER easy to make!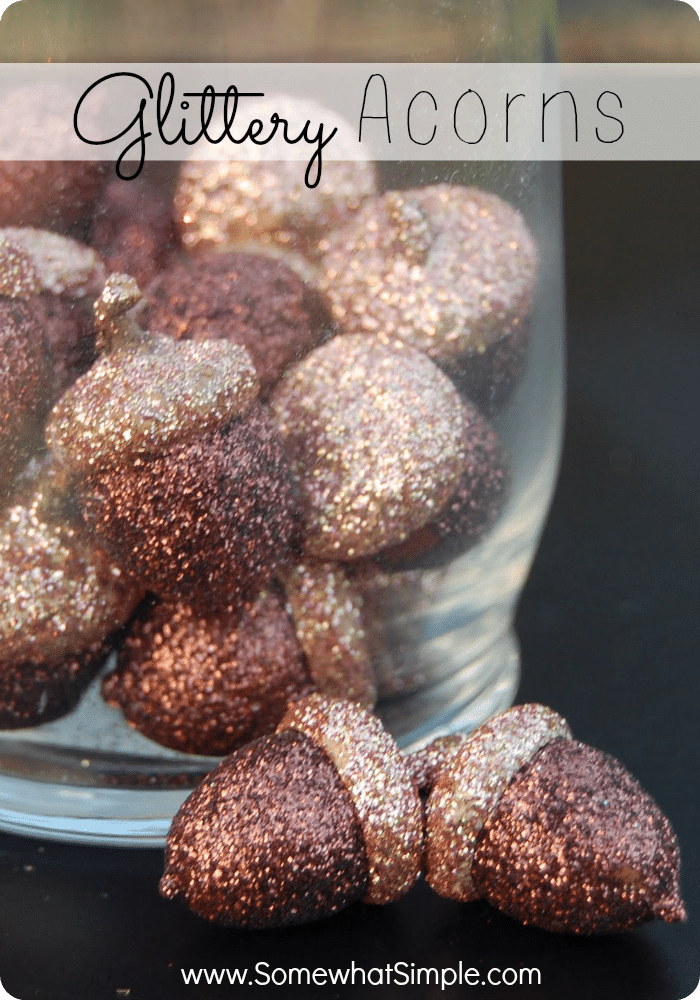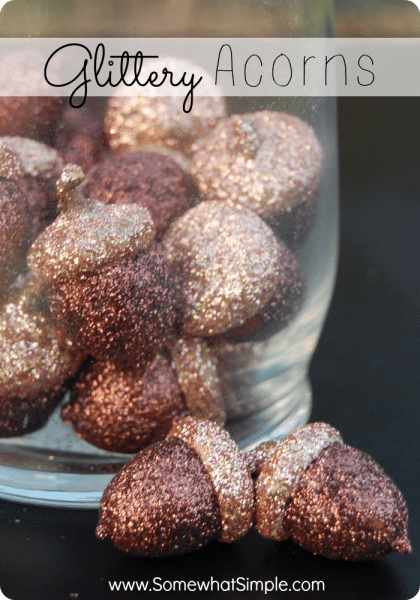 My Mom used to make BEAUTIFUL pine cone wreaths! I used to think she was a little crazy when she'd pull the car over and say, "Everyone out, help me gather these pine cones!" anytime we'd pass a pine tree! I guess it's true when they say you become your mother because I am now that crazy lady.
I lived in Oklahoma for 3 1/2 years before I noticed the beautiful pine cones or acorns that fell from the trees this time of year. On my way into the doctor's office one day, I noticed HUNDREDS of big beautiful acorns under some trees. I shamelessly asked the nurse for a bag to collect them and and then tried to ignore the strange stares I was getting as I grabbed handfuls of acorns and shoved them into my bag. I would have grabbed more, but my bag was starting to spill over! Here is my loot: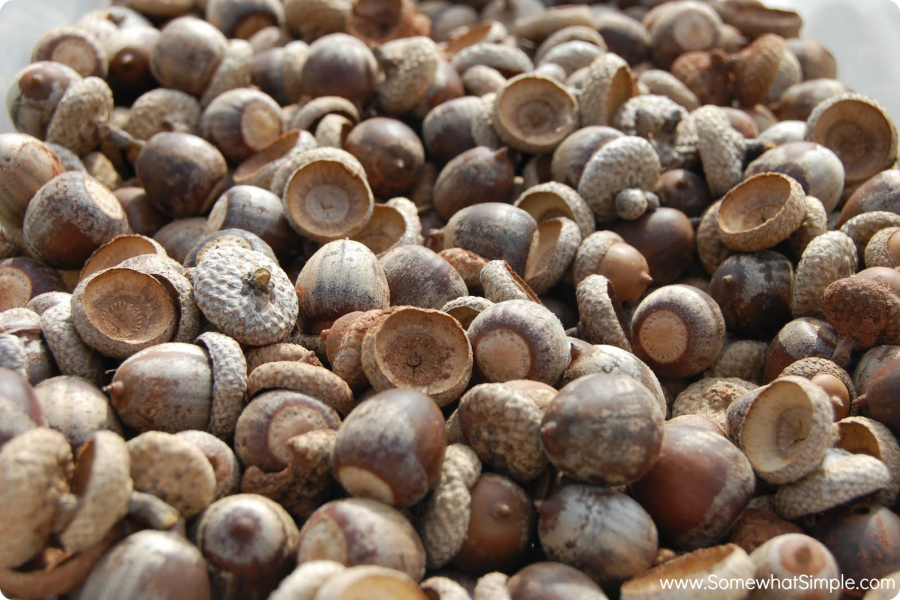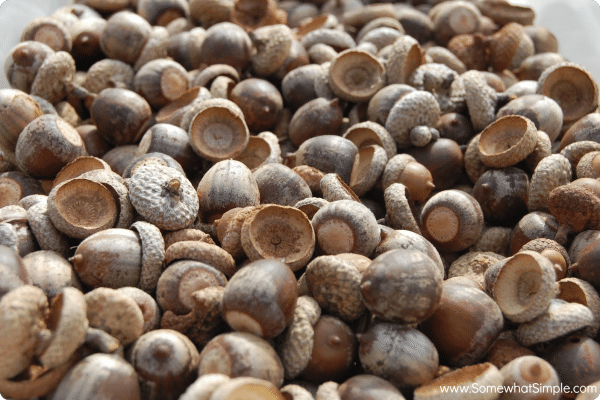 I planned on gluing the tops back on and using them for vase fillers, then I saw Tashia from Home Inspired Bliss add glitter- so pretty! I ran to Michael's and picked up some Martha Stewart glitter- I've been looking for a reason to get some anyway! I used Bronze for the tops and Brownstone for the bottoms.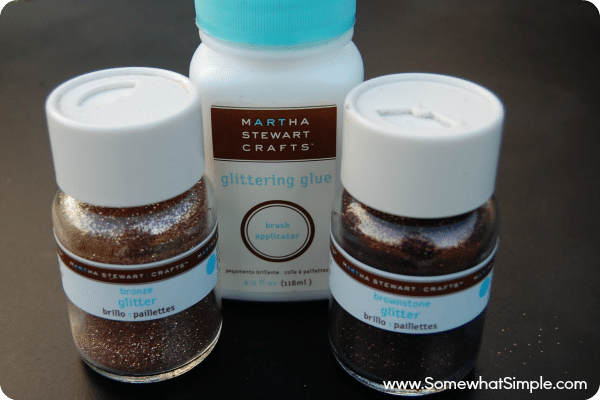 Adding the glitter was a little more time consuming than I thought, so I've only made a handful, but I think they would look pretty mixed in with some plain ones. I've also contemplated spray painting some of them silver. I just hot glued the tops back on once the glitter and glue was dry.
I haven't quite decided what I'm going to do yet, but here they are, all BEDAZZLED (as my husband likes to jokingly call them!)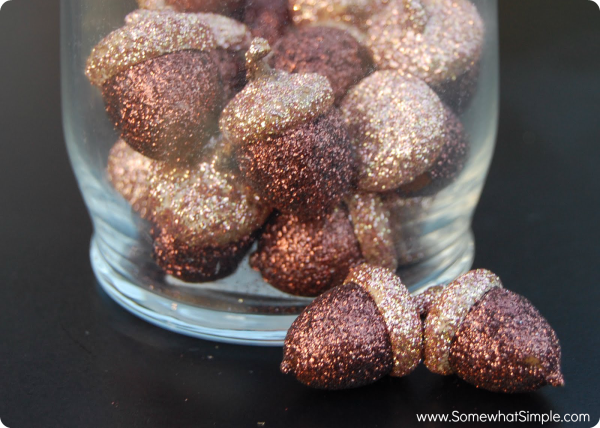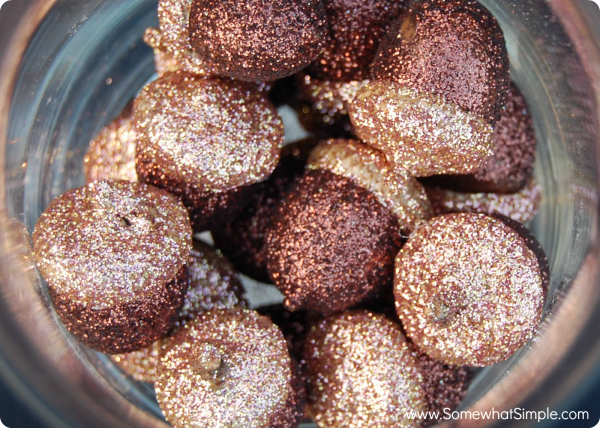 I'm so happy with the way they turned out! I was originally thinking they would be good for Thanksgiving, but I think all glammed up, they'll work for Christmas too!