We have all seen these before! Here is my take on the Family Growth Chart!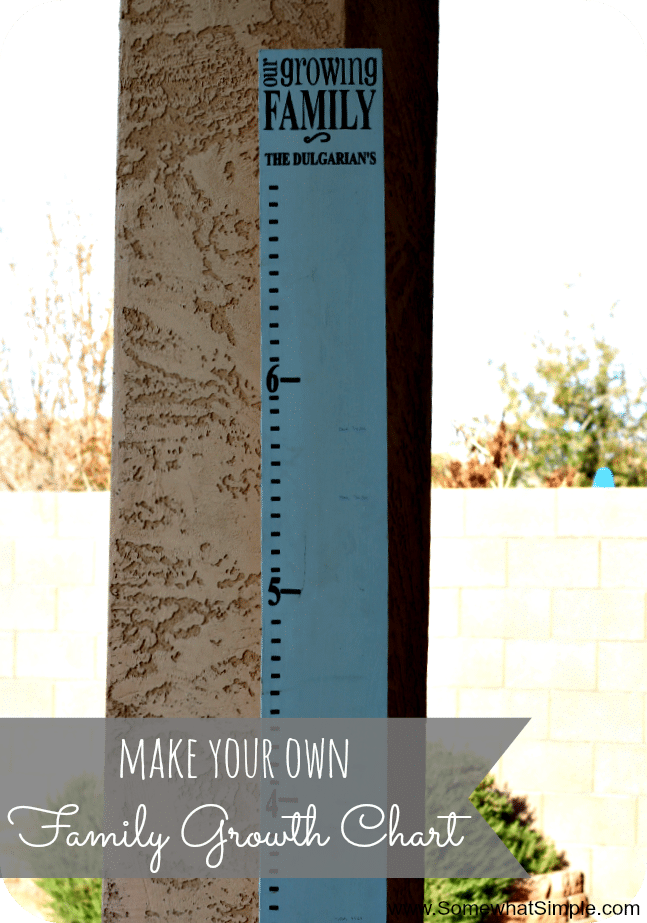 First I cut the vinyl on the left, but then I decided to cut my last name to make it more personalized:
Here is how I made it, from start to finish:
1. Paint your wood and let it dry completely
2. Measure every inch on the board and mark it lightly with a pencil.
3. Add your vinyl numbers and paint or mark each hash tag. This seems like it would take forever, but it is actually easier to draw each mark than it is to cut vinyl and try to apply it straight- trust me!
4. Hang it and enjoy!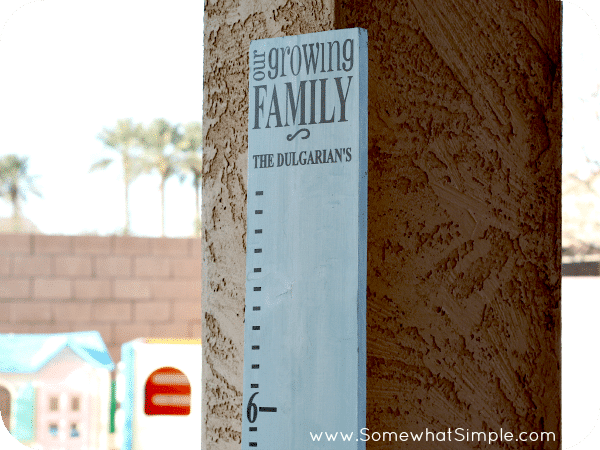 (This post was originally posted on Somewhat Simple in July of 2009)