Hi, I'm Char from Crap I've Made and I have a Halloween Tie Dye project to share with you today.
We saw these Halloween Tie Dye Shirts in Family Fun magazine, and decided to give them a try. So as not to repeat the entire tutorial for these, here is a link with all the supplies and directions. Here is how ours turned out: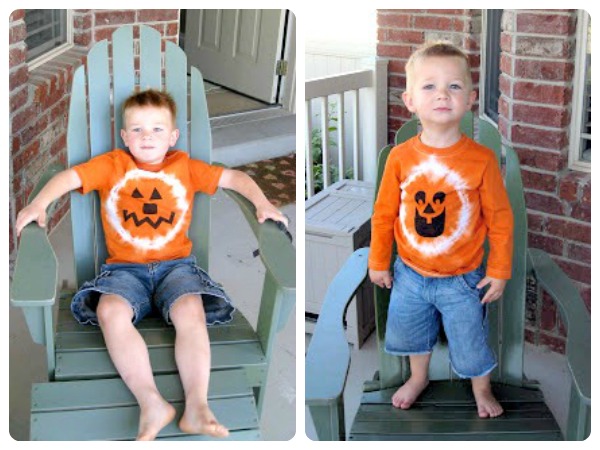 Macy's isn't actually done on account of the fact that when you're 8, each face requires about 3 hours of thought.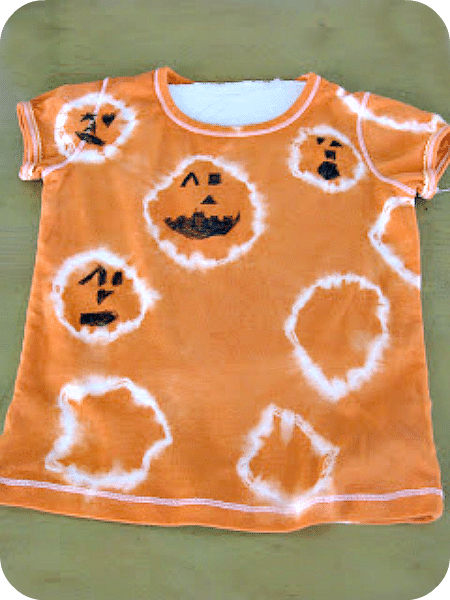 …and then Bennett barfed all over his.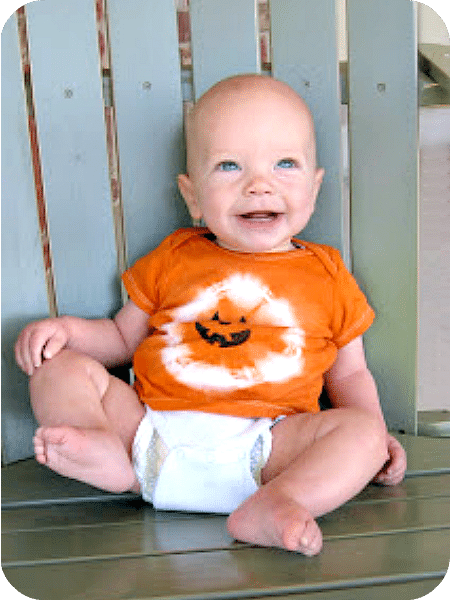 We used fabric markers to draw the faces. My super cool friend Sabra did freezer paper stencils and hers turned out awesome. Sabra also recommended I NOT use Rit dye. I took her advice and used Dylon and I won't go back.
That's it- super simple!
Have a great Halloween, and stop by my blog Crap I've Made anytime!
This post originally published on Somewhat Simple in September 2009