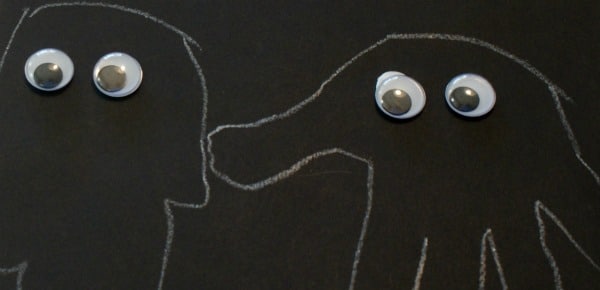 We made these hand print ghosts in preschool last week and the kids LOVED them!
Simply get black paper and a white crayon. Trace each child's hand and add some googly eyes- THAT'S IT!
I also wrote the following poem:
2 little ghosts so spooky and white,
They come out and play on Halloween night.
They clap and they snap, they throw around balls,
They leave sticky marks on furniture and walls.
They give hugs and kisses- they're quite a site to see-
These 2 little ghosts belong all to me!
I printed a poem for each of the kids onto white labels and let each child put the poems above their ghosts.
Simple and cute!