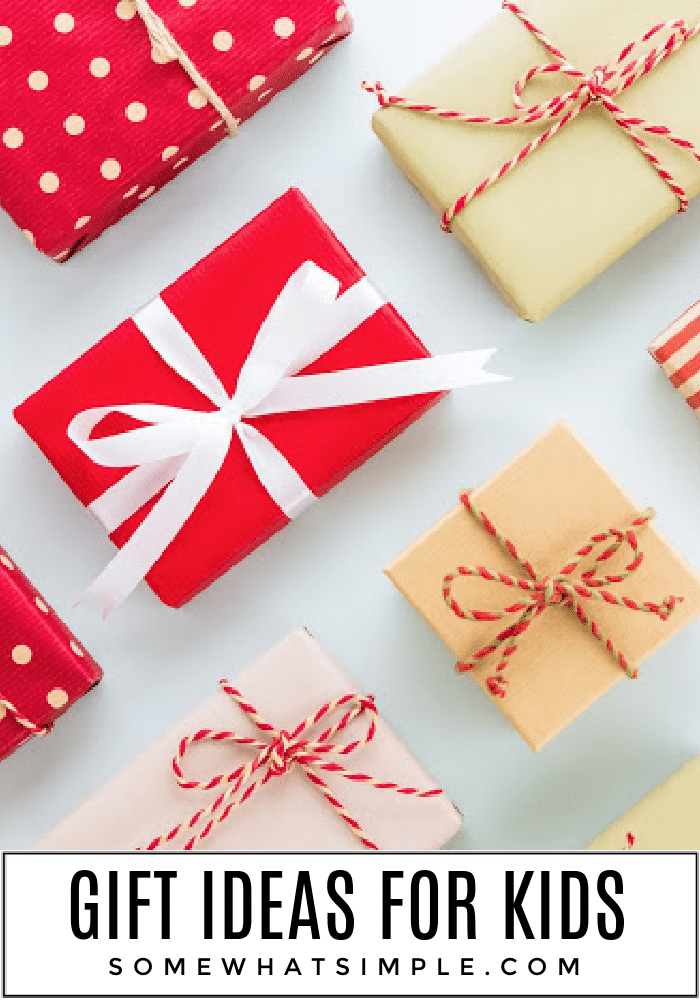 A list of everything we bought for our kids last year so you have some reasonable + affordable Christmas gift ideas for everyone on your list!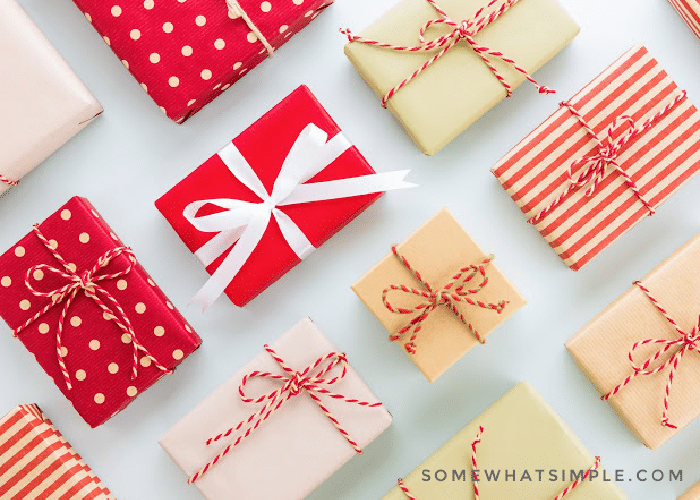 Christmas Gift Ideas
As a mom of 5 with kids ranging in age from 7-17, I'm no stranger to the stress of finding the perfect Christmas gifts for little kids, preteens, and teenagers! Today I wanted to share how we handle Christmas shopping in our home: the simple method that ensures our kids get a variety of gifts on Christmas morning, how we make it equal, and how we keep from going overboard when it comes to dollars and spending!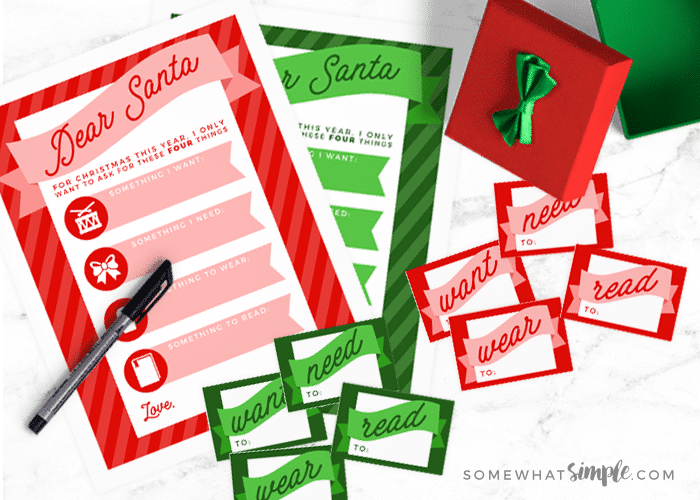 Want, Need, Wear, Read
Ever since our oldest son was born, Rob and I adopted the idea that each gift list would include something that person wants, needs, wears, and reads. This method adds variety to their gifts, and it keeps us in check with how many gifts each child receives.
To read more about this method and to download a free printable Christmas wish list, click HERE.
In addition to those 4 items, our kids also get –
A present from Santa: This is the BIG present of the year. Santa hides these presents around the house instead of put them under the tree. They open all their presents under the tree first, then they go on a scavenger hunt to see what Santa left them!
A present from their "Secret Sibling": Each year, I assign them a sibling to shop for. They spend about $10 on these gifts.
2-5 Family Gifts: Items that all of us can enjoy together! We've done a variety of ideas – from big family vacation announcements, to small card games or treats. We always make sure that one gift is a gift that creates a memory. So even on years when we don't plan a vacation, we will give each of them $20 (or thereabouts) and tell them that the money must be used on a memory – a lunch date or an outing with a parent or sibling, etc.
PJ's: We hand these out at our family Christmas party, which is usually a couple weeks before Christmas
Stocking Stuffers: Our stockings are homemade and quite small, which makes filling them quite easy! Santa brings socks, underwear, a bottle of body wash, and some small treats – a bottle of soda, a candy cane filled with chocolates, and an orange in the toe of the stocking. Not all of this fits in their stockings, so it is usually laid out on the couch.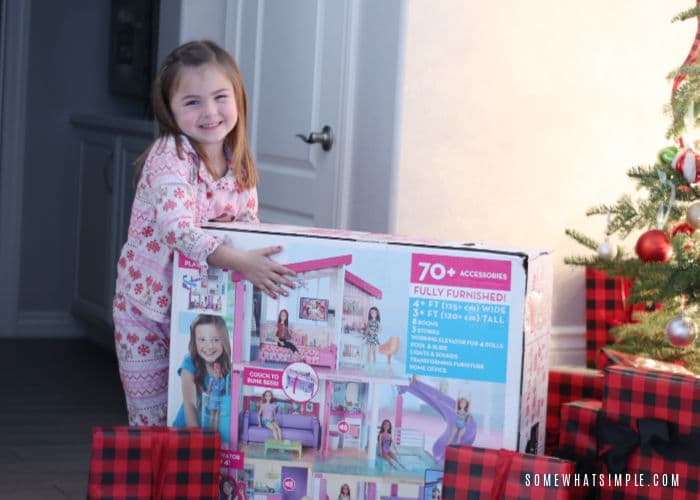 Gift Ideas For Kids
I am no where near being done shopping for my kids this year, but to give you an idea on what gift-giving looks like in our home, here is what we got the kids LAST year. I've organized each list in order of Want, Need, Wear, Read, and Santa. The caption underneath gives more details.
Ethan, age 16

Leah, age 13

Ryan, age 11

Mason, age 8

Addison, age 6

If you have any other awesome ideas, I'd love to hear about them in the comments below!
Have a Merry Christmas!