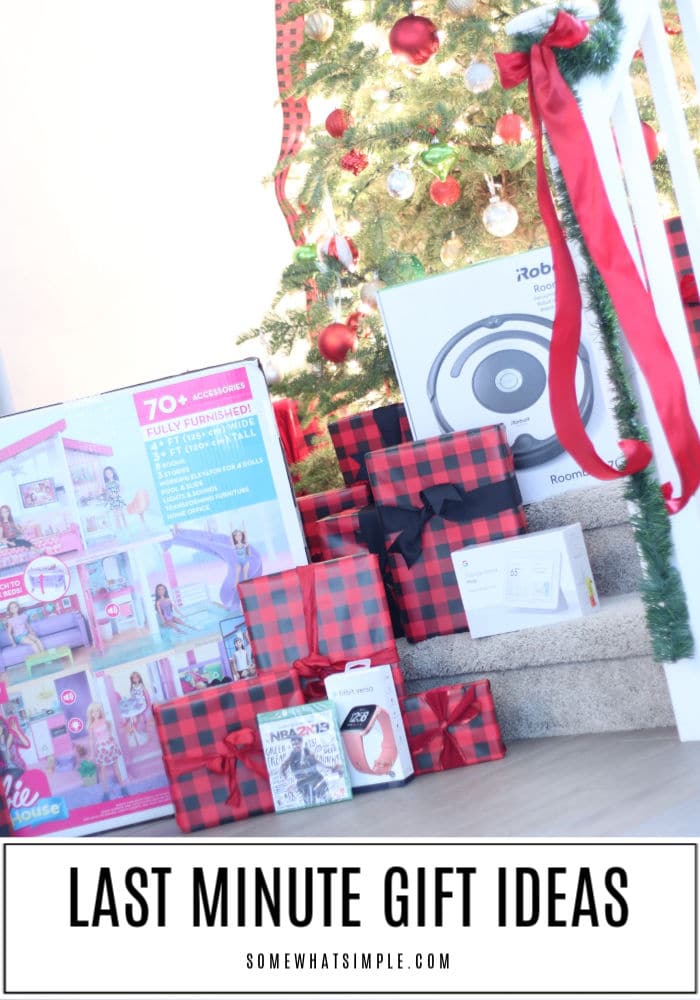 It's not too late to get the perfect gift for everyone on your list! Take a look at our last-minute holiday gift ideas from Walmart.com.
This post was written in partnership with Walmart, who provided all the products for review. As always, all opinions are my own.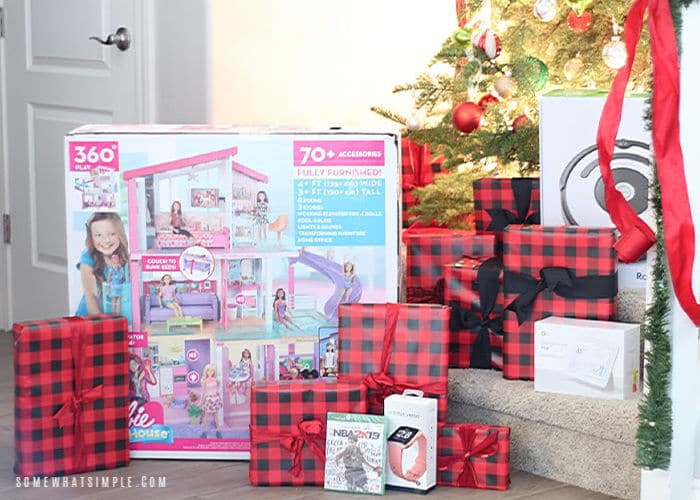 Best Last-Minute Christmas Gift Ideas
This season it's easier than ever to do some last-minute gift shopping with Walmart.com. If you're looking for well-priced toys, the hottest tech gadgets or trendy home decor items – you still have plenty of time to find a gift that will wow your family and friends!
Whether you shop in-store or online, Walmart makes holiday gift-giving so convenient! Most of the Christmas gifts I bought this year were sent with "Free Two-Day Shipping"*. This is an awesome option that you don't even need a subscription for! I even tried their "Pick Up Today" service, which is so nice and hassle free! Nothing is worse than running all over town looking for that special item that is out of stock everywhere you go! I like ordering online and being able to grab that gift the same day!**
Here are some of my favorite items that are perfect last-minute gifts for all of the different people on your gift list.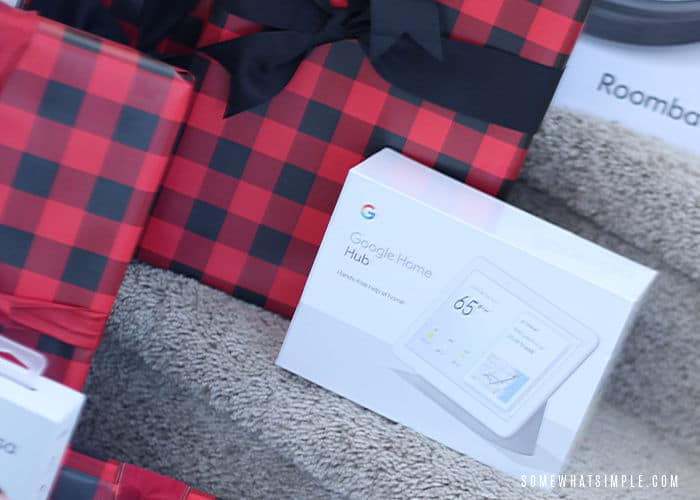 Best Last-Minute Gift Idea For Dad
Google Home Hub – The Google Home Hub is the perfect gift for the tech-loving dad. My husband loves playing with latest gadgets and he's going to love this one! I was amazed at everything the Google Home Hub could do. Before I bought it, all I knew it could do was play music and answer questions.
With just the sound of your voice, it can also control compatible devices like the lights, TV and thermostat. With the beautiful 7″ touchscreen display finding and watching the "how to" videos he needs will be quick and easy. With its numerous capabilities, this will be the gift that keeps on giving all year long.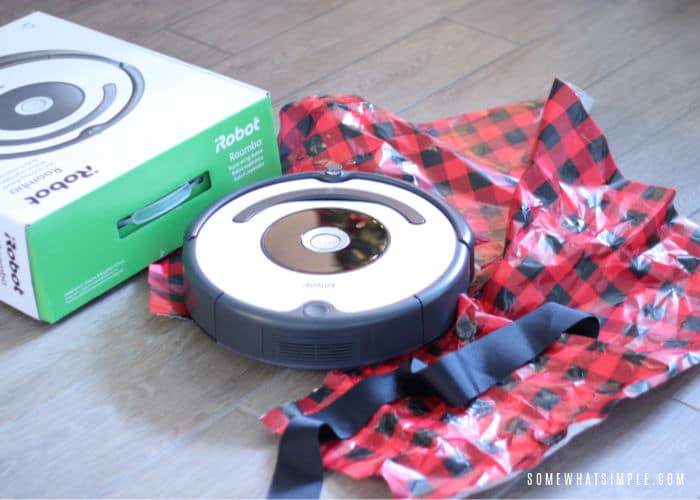 Best Last-Minute Gift Idea For Mom
iRobot Rumba 670 – I have had my eye on an iRobot Rumba for over a year. With 5 kids + their friends running around, our floors always seem to be dirty…even 30 seconds after I just swept them! This new Rumba is a total game changer and any mom will absolutely love it!
With an easy to use app, you can schedule when you want the Rumba to begin cleaning. My favorite feature is that it's WiFi connected so you can link it to compatible smart devices. With the sound of my voice I can tell the Rumba to clean up the sand my 7-year-old just dumped out of his shoes. The features on this Rumba are fantastic. It has sensors that can detect high-traffic areas so it can spend more time cleaning there as well as special brushes to clean debris away from the edges.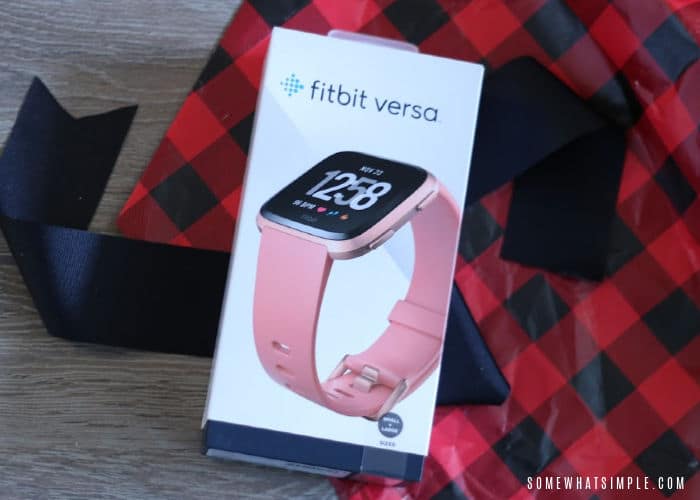 Best Last-Minute Gift Idea For Teens
Fitbit Versa – My daughter has been asking me for a Fitbit Versa for the past several months and as a mom, I love anything that promotes a healthier lifestyle. I love the sleek design and the rose gold color is my favorite.
This new Fitbit not only tracks your daily activity but it can also store over 300 songs to listen to without having the need to have your phone with you. Plus, this Fitbit is water resistant so you can swim with it and the battery can last up to 4 days. This is definitely the perfect gift for your teenager.
Straight Talk Prepaid Apple iPhone – Show me a teenager and I'll show you someone who would love a brand new iPhone for Christmas. These prepaid Straight Talk iPhones are a great, and inexpensive, way to to upgrade your teenagers phone. There are so many affordable options; like a brand new iPhone 6 for only $99, an iPhone 6s for $199 or an iPhone 6 Plus for $299. And the best part is that you don't have to sign up for a long term contract to get these great deals.
*Phone and plan sold separately. Restrictions apply. See store for details.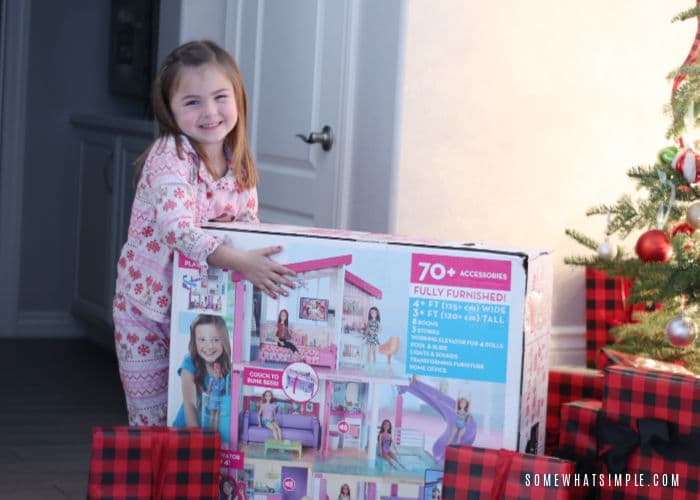 Best Last-Minute Gift Idea For Girls
Barbie DreamHouse Playset – What little girl wouldn't LOVE this new Barbie DreamHouse Playset? When I saw this, it immediately took me back to being a little girl playing with my own Barbies. This DreamHouse is 3 feet tall and 4 feet wide so your little girl's mouth will definitely hit the floor when she sees this for the first time.
I couldn't believe all of the things that came in this set. To start, there are 8 rooms on three different levels, a working elevator that can hold 4 Barbies and even a slide. This playset has lights and sounds that help bring your imagination to life. The dollhouse comes with 70 different accessories so the decorating possibilities are endless.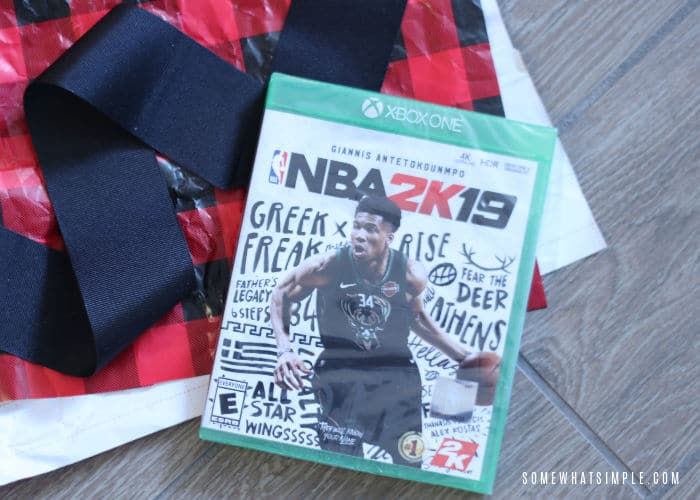 Best Last-Minute Gift Idea For Boys
NBA 2K19 Xbox One – My sons love playing sports games on their Xbox One. Our family is originally from Los Angeles, so we are huge L.A. sports fans. Ever since Lebron joined the Lakers, my boys have really been into basketball so the NBA 2K19 game will be the perfect gift for them. Now they can finally realize their dream of seeing their beloved Lakers win a championship. 😉
In addition to NBA 2K19, Walmart has rolled back the pricing on several other popular video game titles like; Madden NFL 19 for Xbox One, Call of Duty: Black Ops 4 for Playstation 4 and Lego Marvel Avengers for Playstation 4.
What makes these games a great last-minute gifts is that you can buy a digital version on Walmart.com and download it right to your Xbox One. There's no need to rush out to the store at the last-minute and hope there's one copy left.
So many last-minute gift ideas for everyone on your list!
What's the one gift on your list you are most excited about? Let me know in the comments!