We are proud to partner with Minted this holiday season to share some of our favorite holiday cards!
(Affiliate links are included in this post.)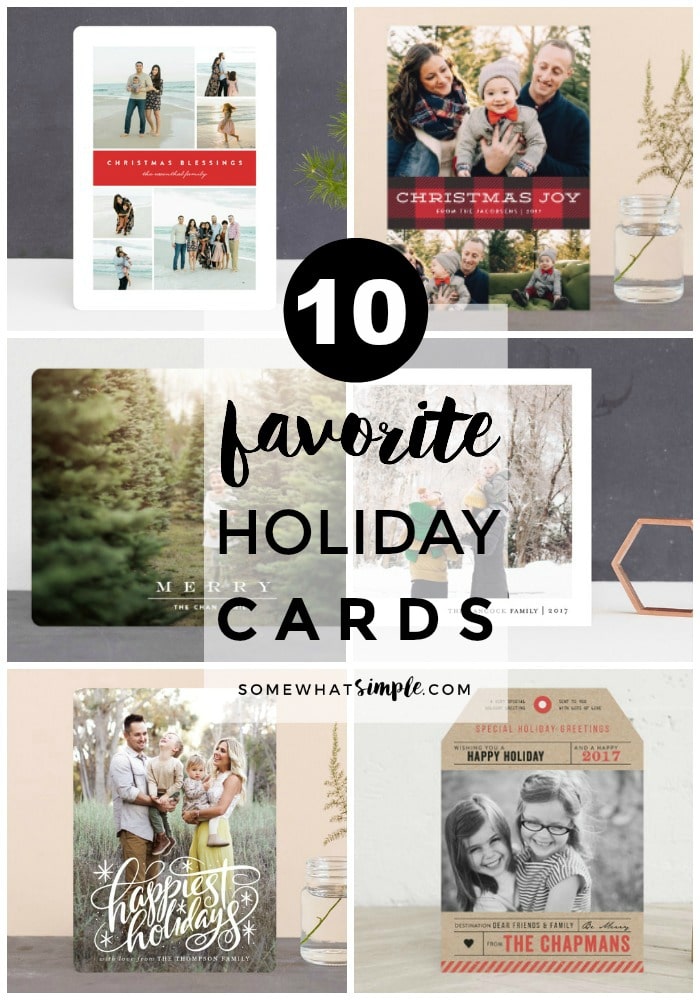 Let's talk about holiday cards, shall we?
This year is the third year in a row we've ordered our cards from Minted – their products are my very favorite! Not only do they have a ton of fabulous designs, the quality is amazing!
I spent some serious time browsing Minted's holiday card collection before I finally settled on this design: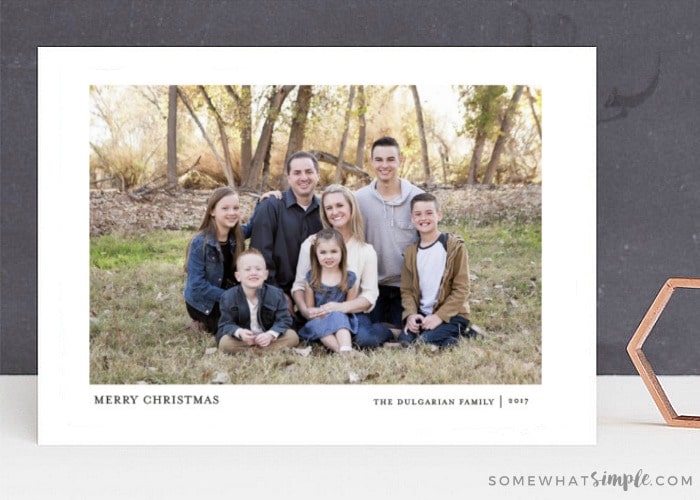 It's called Tiny Blessings, and I just love how simple the design is!
If you're in the market for your holiday cards, here are 10 of my other favorite designs that were also in the running:
Favorite Holiday Cards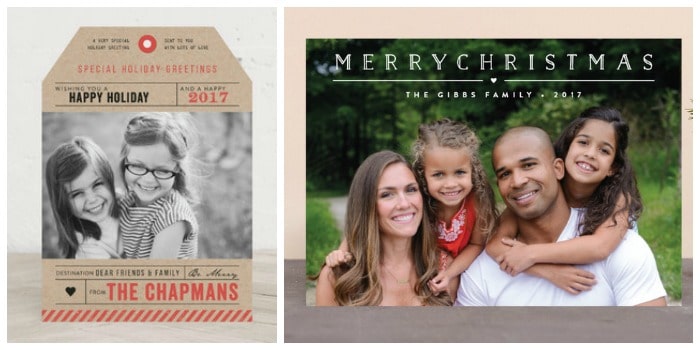 1 || Luggage Tag Holiday Card ; Fun shape and fun design! I think this card is cute and creative!
2 || Height of Happiness Holiday Card – A classic, simple design that would look great with any family picture!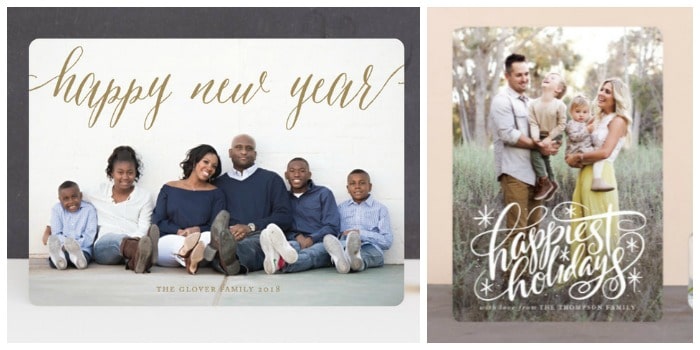 3 || Pure Happy Holiday Card – If you're running late on Christmas (like we were last year!) A New Year's Card is a great alternative!
4 || Hand-Lettered Happiest Holidays – Hand Lettering is all the rage, and this one is beautiful!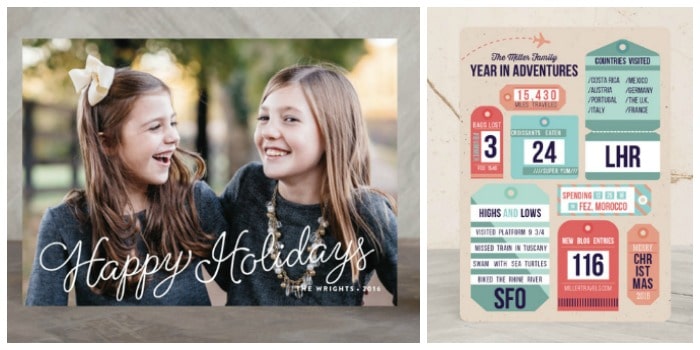 5 || Ribbon Candy Holiday Photo Card – A little whimsy on a classic style!
6 || Year in Adventures– I like receiving these sorts of cards! It is always fun to keep in touch this way!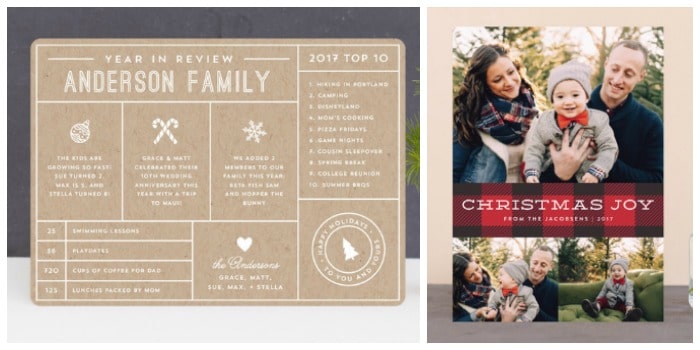 7 || Icons Year in Review – Another cute way to get a bit more personal in your holiday cards!
8 || Plaid Tidings– I have a special place in my heart for red and black buffalo check. Such a classic look for the holiday season!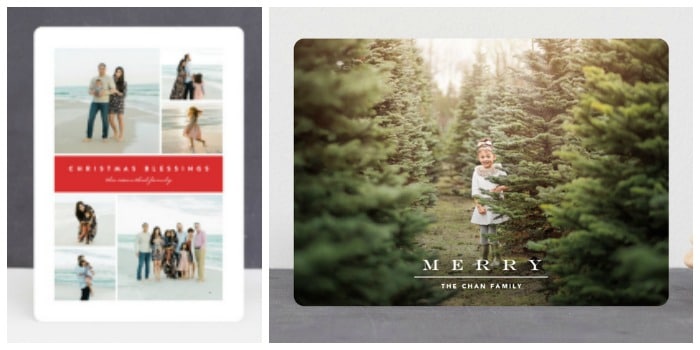 9 || Many Christmas Blessings – A cute layout that offers multiple image placement.
10 ||Classic & Serene – Probably my next favorite because of the simplicity. Isn't it darling?
. . . . .
What do you think? Do you have a favorite?
(We also have 2 framed prints from Minted that rank among my favorite pieces of decor in my home. To see what I'm talking about, visit THIS link and THIS link.)