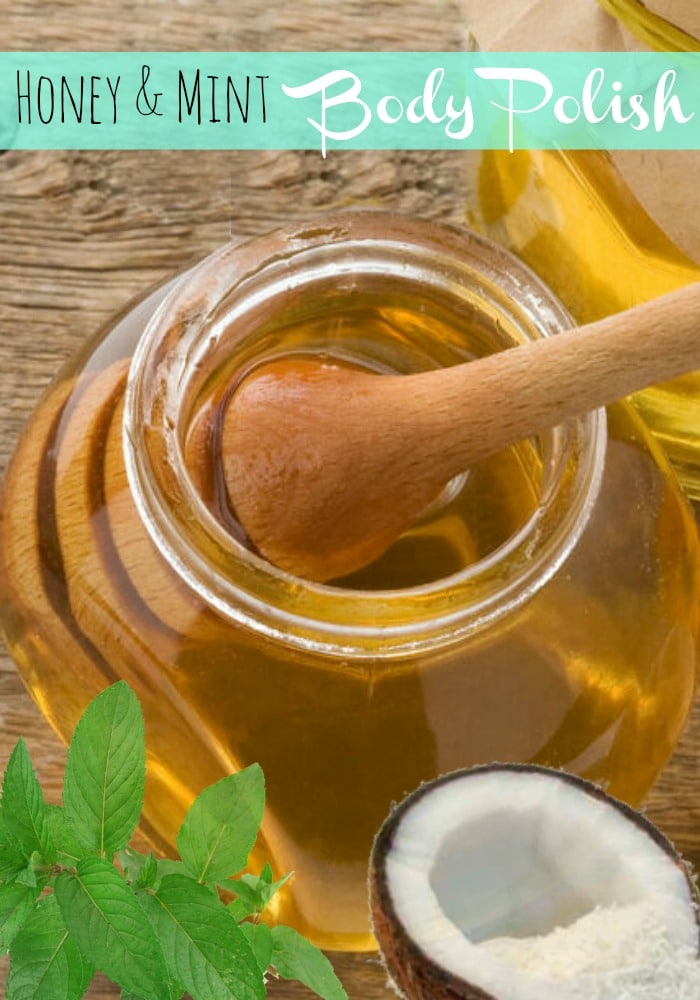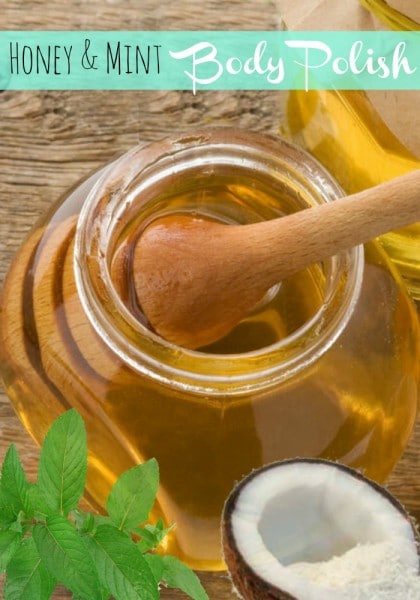 With winter just around the corner, it is time to start thinking about how to care for your skin in cooler weather and maintain a beautiful glow for the holidays. Did you know one of the best kept (and natural) beauty secrets can be found right in your pantry? That's right- grab the honey from your kitchen pantry and you'll be on your way to glowing skin in no time!
Not only has honey been shown to effectively moisturize the skin when combined with a leading brand of skin lotion, it is also an anti-irritant. So for those of you with sensitive skin and acne, honey is a preferred ingredient to help manage breakouts while keeping your skin moisturized.
I personally have dry skin and I moisturize with lotions every morning and night. Honey actually attracts and retains moisture and may keep away early signs of aging, like wrinkles, by maintaining proper moisture.
So let me show you a body polish made with honey and mint that is perfect for the holiday season!
Ingredients:
1 cup shredded coconut
1 cup honey
1/2 cup – brown sugar
1/2 cup – powdered cocoa
1/2 cup – almond oil
6 drops – peppermint oil, may substitute fresh mint
Optional: 1 cup coffee grinds
***"Pure Honey contains just one ingredient—honey. Read the label: there should be no other ingredients or sweeteners in pure honey
Directions:
Combine all ingredients in food processor or blender until mixed well. Apply to clean skin in circular motions. Rinse completely and apply your favorite moisturizer.
And that's it- fresh, clean and moisturized skin- just in time for those holiday parties on the horizon!
For more information, visit the beauty section of honey.com and follow their social channels:
https://www.facebook.com/NationalHoneyBoard
https://twitter.com/NationalHoney
http://www.youtube.com/user/NationalHoneyBoard
---