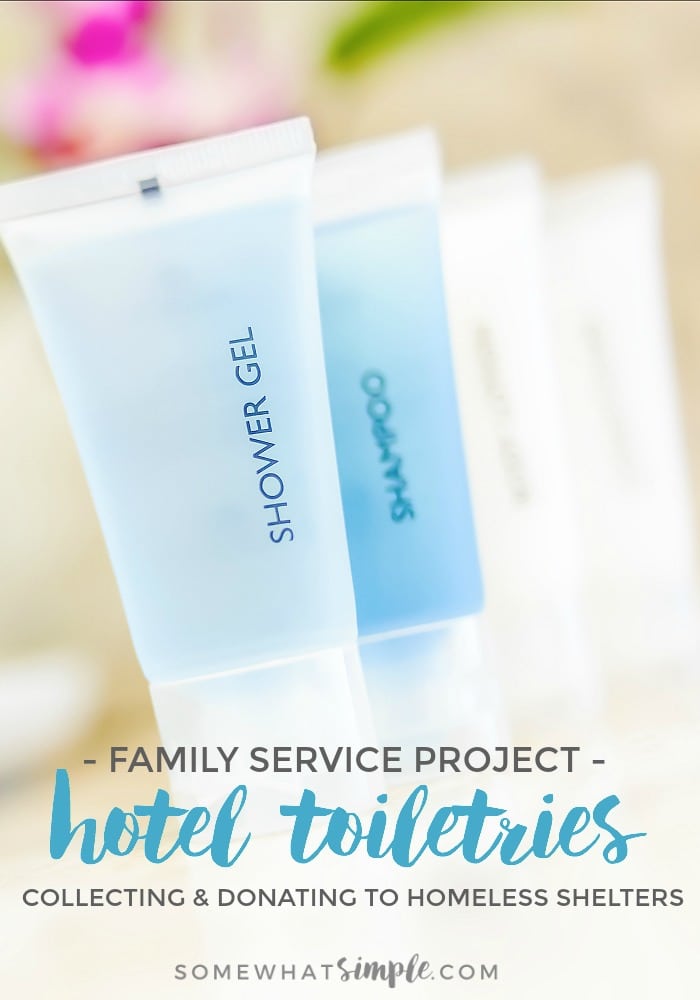 Collecting hotel toiletries is an easy service project idea that you can do with your whole family!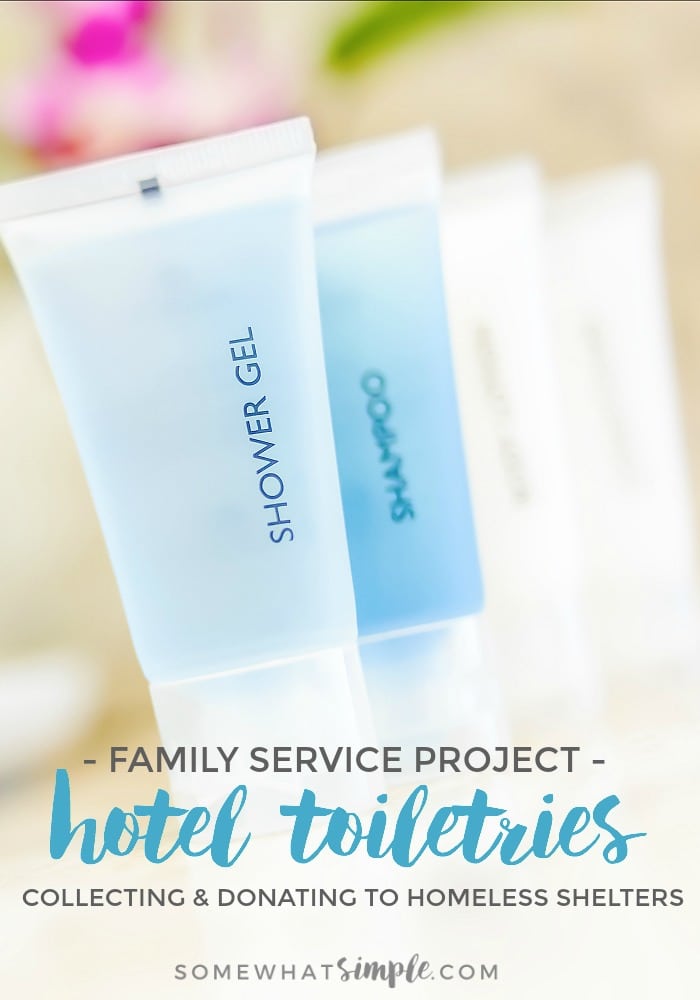 I am excited to share with you one of my all-time favorite service projects:
Collecting Hotel Toiletries
The idea is simple: While you're out & about traveling the world, bring along an extra ziplock bag for all the unused hotel toiletries left your hotel room. So many of those bottles go to waste once you check out – let's put them to good use, shall we?
Disclaimer – We aren't asking you to steal these toiletries from the Housekeeping Cart in the hallway. Just pack the ones that are left in your room that you didn't use. 😉
Once you get home, donate them to your local Ronald McDonald House, homeless charity, or battered women's home. It's quick, it's easy, your kids can help & donated hotel toiletries can make a huge difference in someone's life.
Want to take your service project one step further? Start a movement & take up a collection… ask your friends, family & neighbors to participate too! Simply ask them to gather unused hotel toiletries during their family vacations & business trips.
Or, make it even easier for them… ziplock bags with a due date and a "hotel toiletries wanted" printable attached. (Download your printable HERE.)
Hope you & the kiddos have fun with our favorite service project. This is definitely one that everyone can participate in!
. . . . .
ABOUT THE AUTHOR: Hi everyone! I'm Kelly from According to Kelly. If we haven't met already, I'm a Cherry Coke drinking abstaining, crushed ice loving, world-traveling, bike riding, apron wearing, snowboarding, fabric obsessed, marathon training, sparkle skirt wearing, surprisingly shy triathlete, & mama of 3, with ADD crafting tendencies & an MBA degree.
This post originally published as a guest post on Somewhat Simple in June 2011.