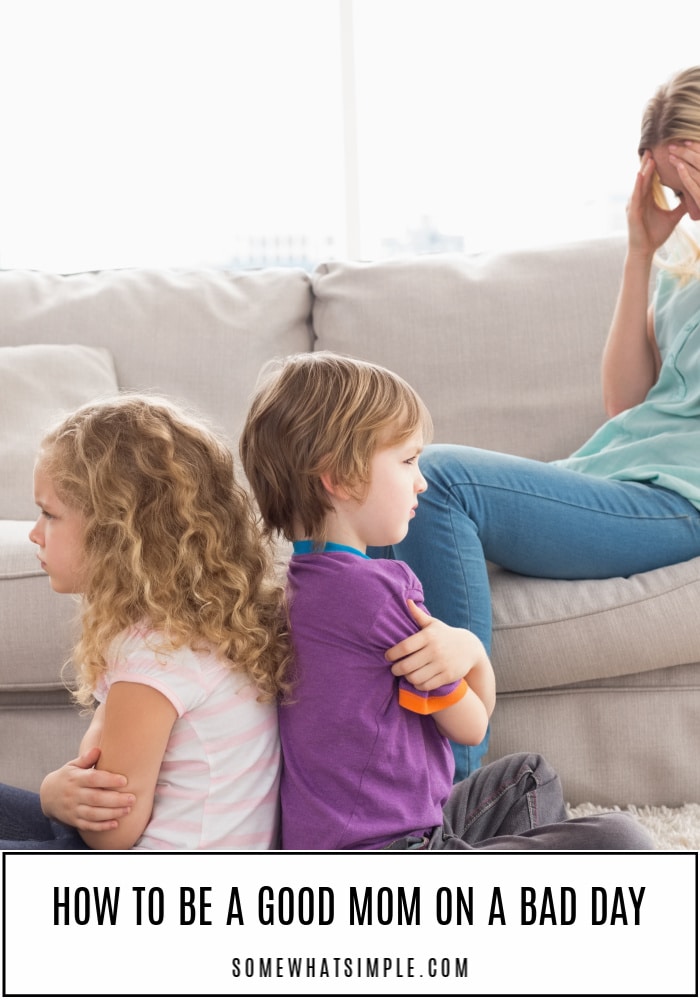 5 helpful suggestions and things to remember on how to be a good mom… even when your day isn't going great!
We don't give a lot of parenting advice around here, but here are a few articles we think you'll enjoy – How to Teach Your Child to Read, Life Hacks for Busy Moms, and How to Make Dinner more Fun!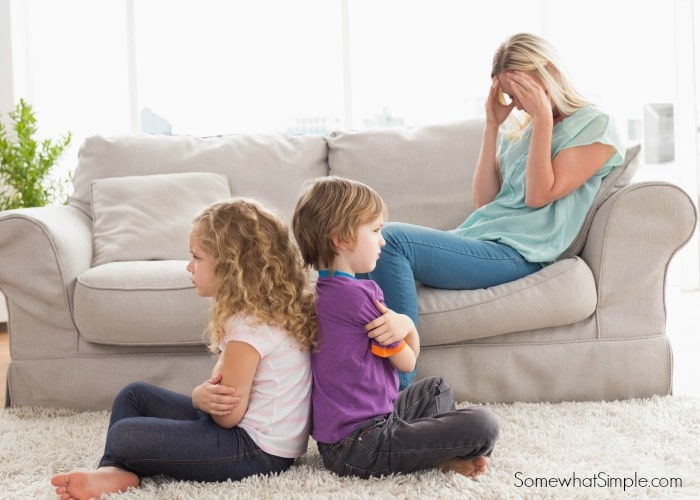 Being a good parent is hard, but being a good parent on a bad day is even harder! Don't worry, we've all been there. Maybe you're exhausted after being kept up all night by a crying baby. Perhaps your boss has just dumped a ton of work on you with a strict deadline. Maybe it's the extra post-baby weight that's getting you down. Maybe it is a combination of all the above! Either way you slice it, parenting is tough. But here are some tips I've learned after having five kids of my own on changing my mood and how to be a good mom on a bad day.
Listen to your body –


Sure, you're tired. But could your mood also be attributable to your lack of proper food and hydration? Aim for 8 glasses of liquid a day, including water, fruit juices etc. It can really help wake up your whole body and keep you feeling refreshed! Also, it's super important to never skip a meal no matter how rushed you are. Even packing a granola bar or easy PB+J during a busy day on-the-go can keep your blood sugar up and boost your mood. Grapes or assorted berries are also a wonderful afternoon snack when you want something sweet and delicious! They'll also stave off cravings for junk food that would otherwise leave you tired and groggy.

Take a break –

No matter how crazy the day gets, once your baby goes down for her nap, take this time for you. I like doing things that are completely unrelated to the baby just to let my mind relax. For instance, this is not the time to fold your child's laundry or make the next batch of baby food. Doing things just for you, like putting your feet up, reading a non-picture book (or even dozing off for a bit yourself!) will help you feel refreshed and happier once your baby wakes up!

Loosen up –


This is one I've had trouble with in the past. I've always been a scheduler. I need to have a set plan in place before going anywhere. But life is inherently unpredictable and sometimes it's better to just go with the flow. This will keep you from getting too worked up if things don't go exactly the way you imagined them. My plans really went down the drain during my trip to Spain with the kids. The first day we arrived was a Sunday so all the grocery stores were closed! We had absolutely no food in our house. However, I did manage to get some bakery bread and pizza from a local bar which the kids enjoyed! Success. Definitely taught me to be resourceful and take life one moment at a time!

Get physical (and have fun doing it!) –

If the extra baby weight is bringing you down, lift your spirits and burn some calories in a fun way, while keeping your kids involved! Take a brisk walk with your stroller in a local park or pop in a workout DVD while your baby plays in their play-pen. If they're old enough, invite them to join you and sweat it out together! But, for those of you pressed for time, put on your favorite upbeat music and dance with your children, in the kitchen, in the yard, wherever! Your mood will instantly improve and you'll be spending quality time with your family!

Be realistic and always apologize –

Moms definitely can't do it all. If you're stressing over everything in your life, there's no harm in pushing some things off until tomorrow if they don't need to be done right away. No matter how tough life gets, keep in mind that what really matters is your unconditional love for your children. Sure, they are going to make mistakes along the way and you'll have your cranky days. You raised your voice, said something you regret, or burst into tears in front of your kids. My advice? Hug and kiss your children to let them know how much they mean to you and tell them that you were upset but you're going to be ok. This helps everyone in the situation feel much better.
I hope you Mamas will try some of these tips when you're having a not-so-great day. Good luck and hang in there!!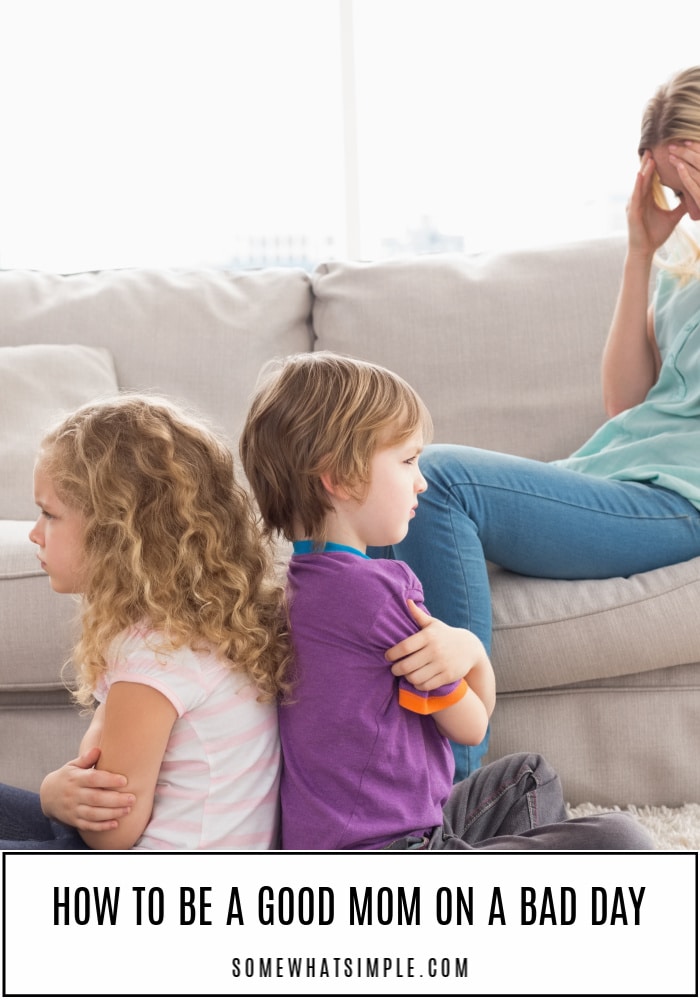 ABOUT THE AUTHOR: Melissa Lawrence, co-founder of CloudMom, lives in New York City with her husband and 5 young children. With more than a few parenting tricks up her sleeve, Melissa posts how-to videos and blogs for moms just like you! Follow Melissa's latest activity on social media: Facebook // Twitter // YouTube //Instagram